For two UT Permian Basin alumni, Sarah and Mihai Urichianu, their love is straight out of a rom-com and the scene is set right here on the UTPB campus.  
There are lots of things to love about UT Permian Basin. Whether it's the quality of education you'll receive here, the small classroom sizes, or the affordability- it's easy to see why so many students choose UTPB. But with February being the month of love we want to share a different kind of love story. You know, the kind of love story we all imagine in college, but then cringe looking back at our dating history. Well, it turns out true love in college can exist. 
For two UT Permian Basin alumni, Sarah and Mihai Urichianu, their love is straight out of a rom-com and the scene is set right here on the UTPB campus.  
We'll take you back to 2008 when Sarah was playing volleyball for UTPB and she already had her eyes on the soon-to-be prize.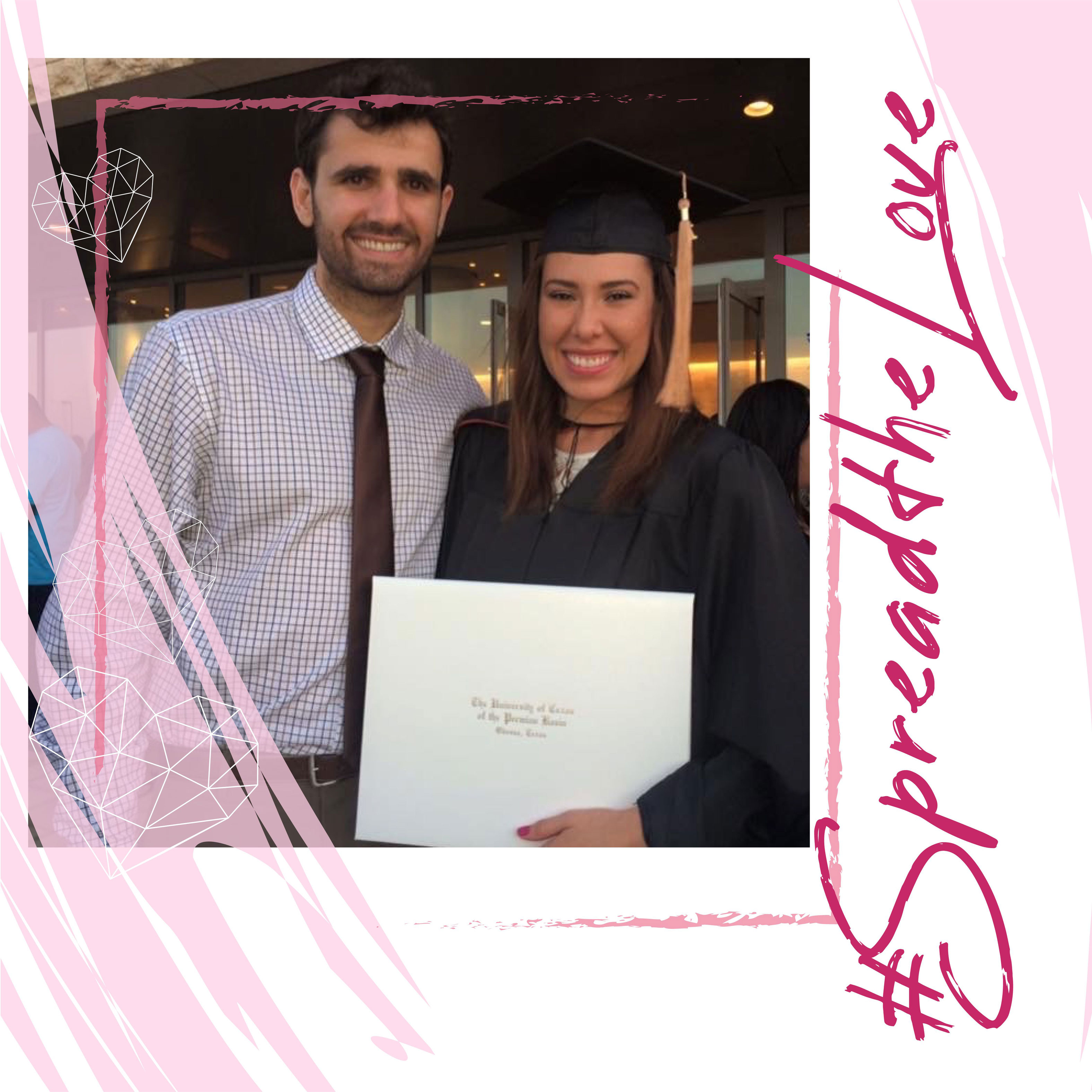 "I noticed Mihai in the stands at our first home game and I pointed him out to one of my teammates. My teammate told me Mihai was Romanian and he was on the basketball team. I told her I was going to marry him one day," explained Sarah Urichianu, UTPB alumnus.  
It wasn't until a few years later in 2011 that Sarah would have a shot with Mihai. She was now on the cheer squad so lucky for her, she was courtside for the basketball games. 
"The other cheerleaders referred to him as Sarah's boyfriend, even though he had absolutely no idea who I was but we would always cheer extra loud for him! Not long after that, we were introduced by a mutual friend." 
Keep in mind this was pre "swipe right." Maybe he would have just dropped into her DM's sooner if he could have? We'll never know. Nonetheless, the introduction went better than planned and soon enough the two were on their first date.  
"The next year he took me on a private horseback riding tour on a beautiful beach in Rhodes, Greece where he asked me to marry him. We got married on March 22, 2012 on the Guadalupe River in New Braunfels, TX." 
The happy couple now lives in Buffalo, New York with their 6-month old son, Luca. Sarah, who has two degrees from UTPB, a Bachelor's in Humanities and an MBA, works for a wealth management firm. Mihai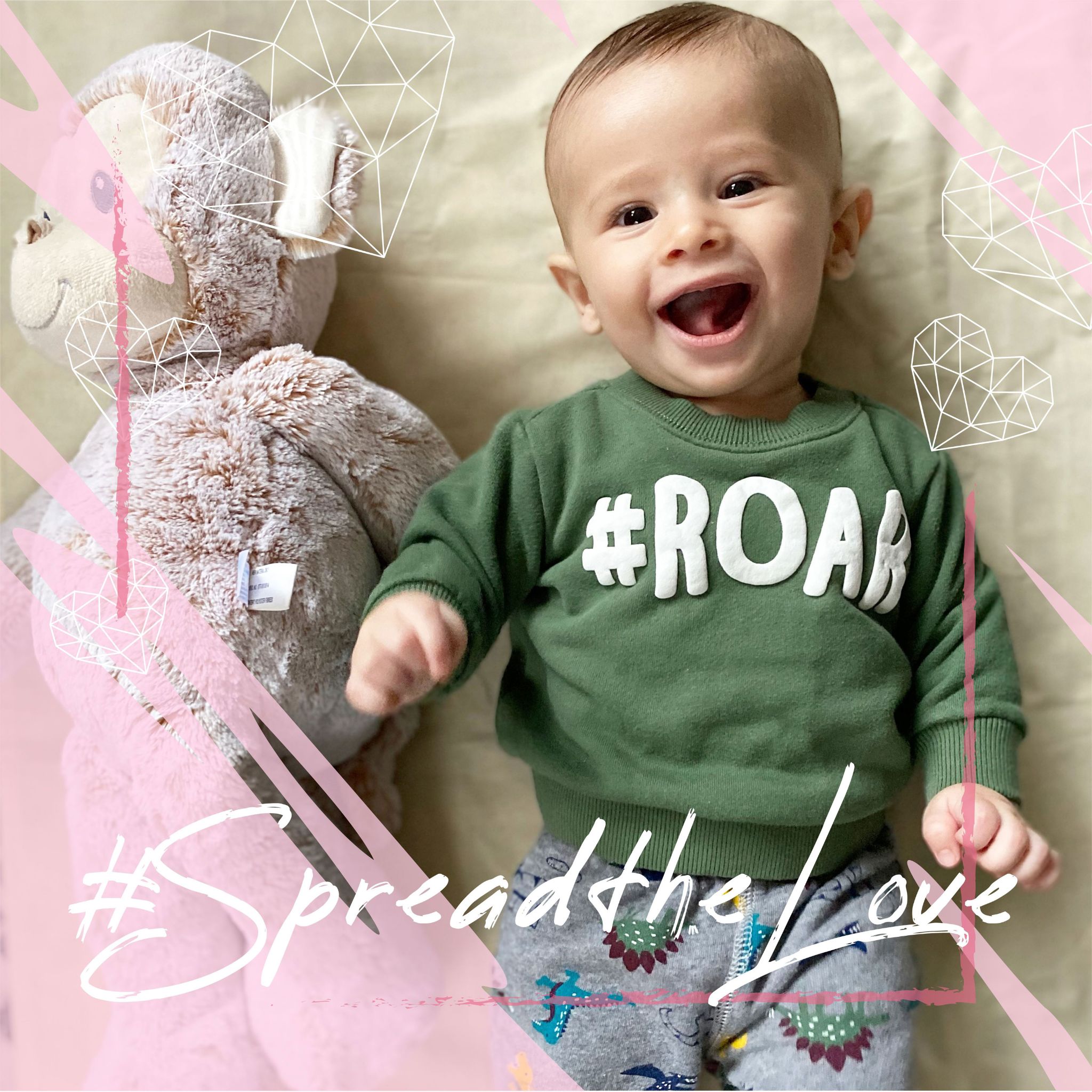 graduated from UTPB with a Bachelor's Degree in Biology. He went on to dental school at NYU and he's currently in his second year of the orthodontic program at the University of Buffalo. The couple credits UT Permian Basin for helping set the foundation for their future. 
"The lifelong friends that we made at UTPB is why we love it. There are classmates, coaches, and professors who I have now known for over 10 years and hold dear to my heart." 
Sarah, who is from Crane, said they hope to return to West Texas one day. 
"We would be thrilled for Luca to join the Falcon family!" 
We hope you had some tissues handy. We couldn't make this kind of love story up if we wanted to. Straight out of the movies, right? We're waiting on a callback from JLO to see if she can play the starring role. 
Another way to #SpreadTheLove this February is by giving a gift, click the here to support today!