Strategic Plan
Building the University of Tomorrow
Falcon Future 2030: A Strategic Framework is The University of Texas Permian Basin's plan for the future.  It represents who we are and what we hope to achieve over the next decade and provides clear direction for how we focus our efforts and align our investments so we can maximize our impact for this region.
Mission 
As a regional, comprehensive institution, The University of Texas Permian Basin serves a diverse community of students from the region, the state, and beyond. Through excellence in student-centered teaching, learning, research, and public service, the University cultivates  engaged citizens and impacts lives while advancing technology and the public interests of West Texas.
Vision
The University of Texas Permian Basin will be an innovative, responsive university that thinks large and lives local. We will lead in advancing education, research, economic competitiveness, and cultural enrichment.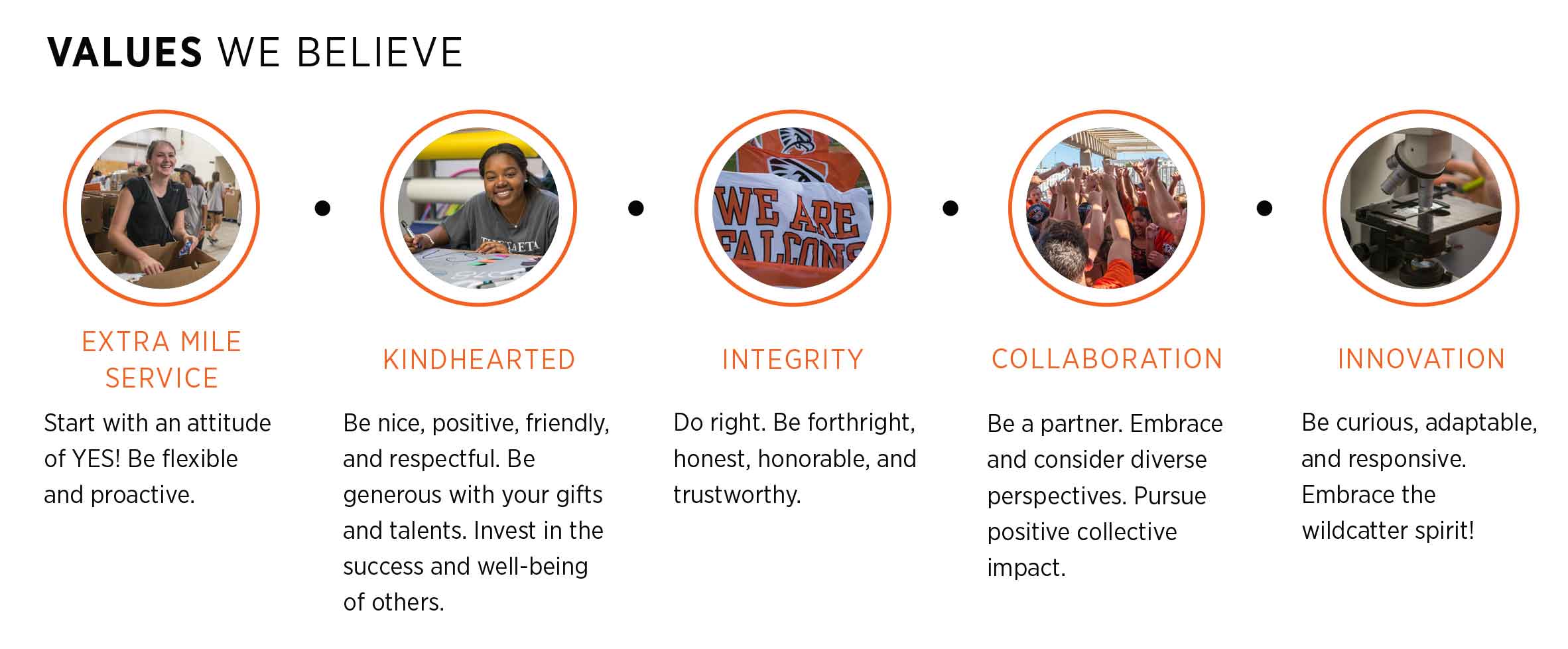 KPIs: Key Performance Indicators
In order to achieve our ambitious goals, we have established Key Performance Indicators (KPIs) to track our progress. The initiatives tied to each pillar in the Strategic Plan will be assigned measurable values to determine effectiveness.
Degrees awarded
Enrollment
Retention
Community college transfers
Graduation rates
External funding
Scholarly & creative activity
Research expenditures
Career pathways
Financial/operational strength