UTPB softball player, Abby Hernandez recently donated her kidney to her brother
Growing up Abby Hernandez was always taught to give by her parents. Nothing could prepare them for the gift she gave to her brother, a new lease on life. Hernandez put her senior season as a member of the Falcon Softball team on pause after donating a kidney to her brother Oscar who had been on dialysis for the last seven years.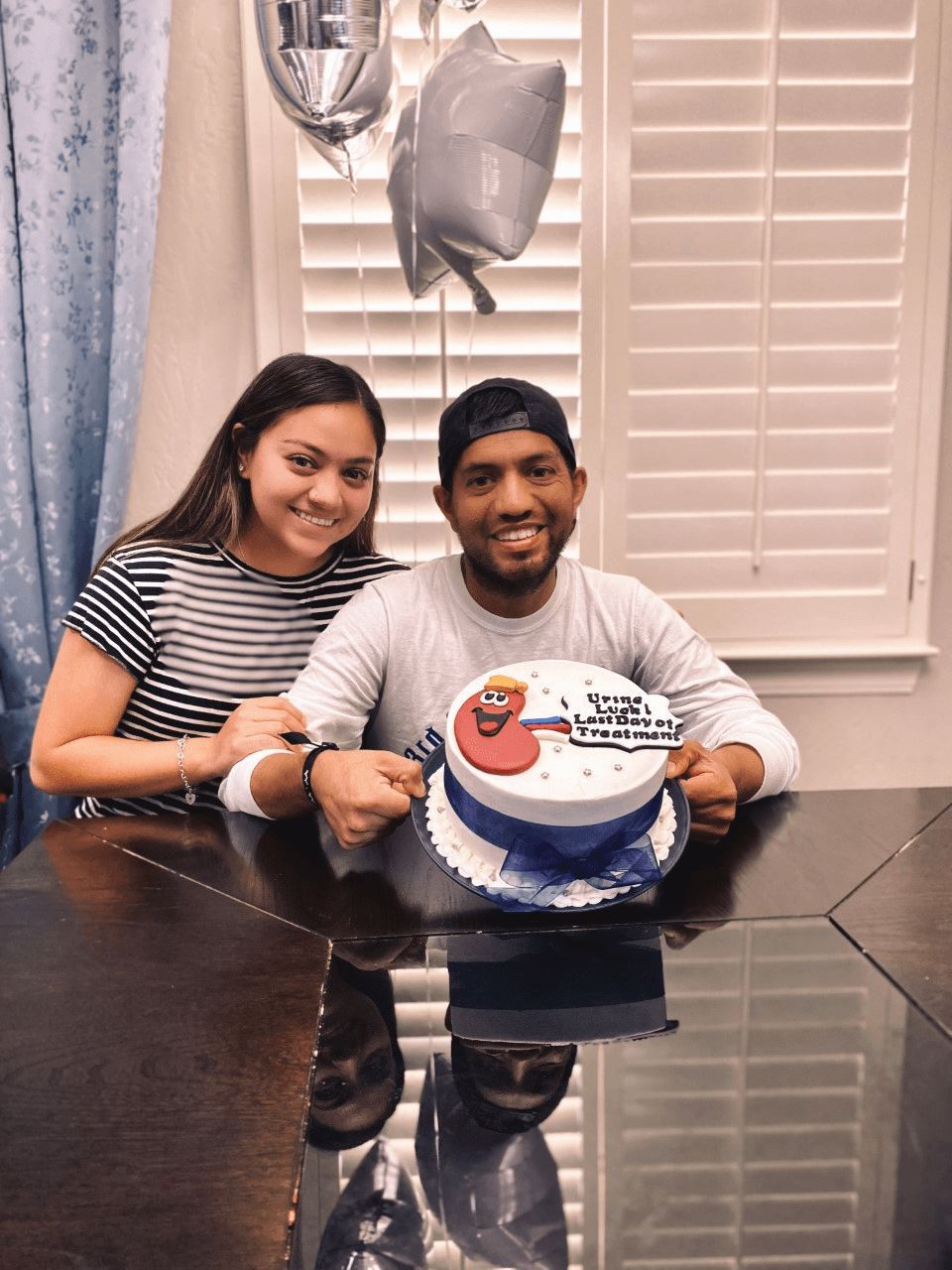 "The moment I found out I was a match I knew this was something I had to do," said Abby. "I have such a strong relationship I have with my brother, so I knew this was something I wanted to do for him. My parents always taught us to be willing to give to other people."
For years Hernandez wanted to help her brother who was diagnosed at the age of two with Nephrotic Syndrome, a disorder which causes the kidneys to pass too much protein in the urine. Oscar received his first transplant from a cadaver at the age of 16 but just three years later it stopped working. Doctors recommended to the Hernandez family to find a live donor, as those typically last much longer.
The whole family was tested to see if they were a match for Oscar, except for Abby. At the time she was too young and told she could not donate until she was 21. Until then the family held out hope they'd find a donor. They joined the donor list themselves to see if they could help save another life and Oscar became a dialysis technician, helping others with kidney ailments.
Things weren't easy for the Hernandez family as there's no pediatric nephrologist in El Paso, so they had to travel to Galveston for treatment. After Katrina hit the unit was dissolved and the family had to look elsewhere for treatment for Oscar.
"We've had to miss out on a lot of family vacations for dialysis treatments," said Patty. "We've been at softball tournaments where he's had to be airlifted to get to a hospital with the right facilities."
Finally, Hernandez turned 21 and was old enough to be tested. After waiting a few days, she found out she was a match and knew immediately what she had to do. She called her parents, who had recently moved from El Paso to Austin, and told them the news.
"It was emotionally confusing at first," said her mother Patty. "To have one child under the knife is scary but to have two is devastating. We had a conversation with the doctor who said it was the opportunity of a lifetime for Oscar. Abby kept reminding us she's 21 and wanted to give her brother the opportunity to live his life."
Once the decision was made and her family on board, it was time for Hernandez to inform Head Softball Coach Tiala Tagaloa. Hernandez is entering her senior year and is the President of the UTPB Student-Athlete Advisory Committee as well as a Falcon Ambassador for the University. One of the team's leaders, last season she finished with a .319 batting average, as the Falcons were on pace for the most wins in program history before the season was cut short to the COVID-19 pandemic.
"We've talked about it multiple times and I've checked on her and her brother," said Tagaloa. "She told me about a year ago it was something she wanted to do and there was a possibility of it happening sooner than later. I'm still shocked at such an amazing thing she did. It's so selfless how she's able to step up big, not just for her brother but her whole family."
The COVID pandemic didn't make things easy on the Hernandez family. Unable to physically see a doctor, they had to do most of the consultations over video calls. When it finally came time for the surgery, Abby and Oscar couldn't be with their parents who had to rely on the medical staff to relay updates to them.
"We depended on the nurses to give us feedback," said Patty. "Abby at least had her phone and could talk to us, but Oscar was hooked up to a lot of different machinery and was in the ICU. They had to suppress his immune system and they were nervous he might catch something. Everybody was very helpful, and the staff went out of their way to make us feel at ease and be more worried than we already were. The process was difficult not being able to do a lot of this physically."
Worries were quieted quickly, as doctors said the surgery was a success. According to them the new kidney turned pink and functioned almost immediately. The Hernandez siblings are still recovering, but the outlook is extremely promising. In the meantime, Hernandez is ready to get back out on the field. Even if she's not physically ready to go, the 5-0 utility player still has her spot on the team come the spring.
"Abby is 1,000 percent on the team," said Tagaloa. "We had some discussions once she told me the plan and agreed she needed to be a part of the team in the fall even while at home recovering. She may not be able to participate physically, but we've gotten good at virtual meetings. We'll facetime her once we start practice, so she can still be a big part of the team as much as we can make it work."
With Abby's season up in the air, her mother isn't surprised at what she did.
"It's very difficult for just anybody to say they want to donate and actually donate," said Patty. "That's just who she is, a very giving, loving person who puts other above herself. It didn't surprise me when she finally told us. We kept telling her it's your senior year and you want to go back. Coach T has been very receptive to everything and supportive of her. She has a very giving heart and we've known that since she was a little girl. Oscar's gone through so much and to be given the opportunity of a new kidney and coming from his sister is just an overwhelming and emotional thing as a family it's just been very, very rewarding."
As for Abby, she is in El Paso taking classes online. She is taking it day by day in her recovery but is able to walk and do basic tasks before she is able to return to the softball field.
"Coach T and Coach (Lexes) Wilson have been working with me a lot to allow me to recover from home," said Abby. "I'm doing what I can to prepare mentally and physically so once the spring comes, I'm ready. I feel like mentally and emotionally I'll be ready, it's just a matter of how my body reacts."