We decided to take a look back on some of our greatest accomplishments of 2020!
It's no secret 2020 has been a year of uncertainty. Just like the rest of the world, UT Permian Basin adjusted and remained open to change. Our classes, student-life, athletics, and campus activities looked different, but through it all, UTPB had some remarkable successes!  So, to end this year on a good note, we decided to take a look back on some of our greatest accomplishments of 2020. If we, as a Falcon community, can achieve all of this during a global pandemic, we can't wait to see what lies ahead!  
1. Opening the Kirk Center 
In fall 2020, the University officially opened the D. Kirk Edwards Family Human Performance Center. The state-of-the-art facility is home to UTPB Athletics and the College of Health Sciences and Human Performance. The building has a 150-seat auditorium and lecture hall, brand new weight room, locker rooms, top-of-the-line athletic training facilities as well as high-tech laboratories and classrooms for students in the kinesiology and athletic training programs.
 
2. Largest incoming freshman class
UT Permian Basin welcomed our largest ever incoming freshman class with 538 students. That's 41% higher than fall 2019 and 14% higher than our previous record high back in 2015.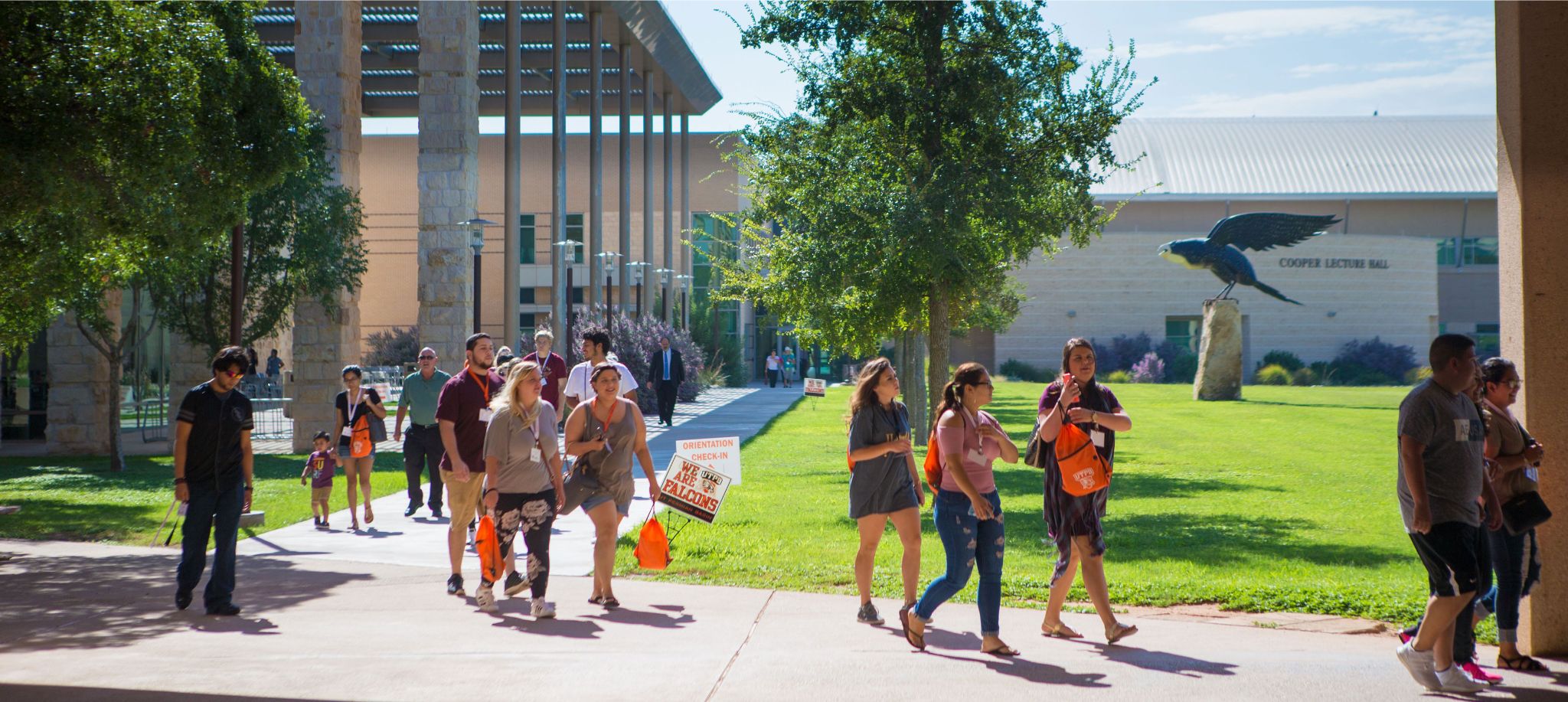 3. Making history with the most graduates ever
The significant increase in the number of graduates at The University of Texas Permian Basin is an unprecedented accomplishment. UT Permian Basin saw an all-time high of 1,432 graduates in 2020.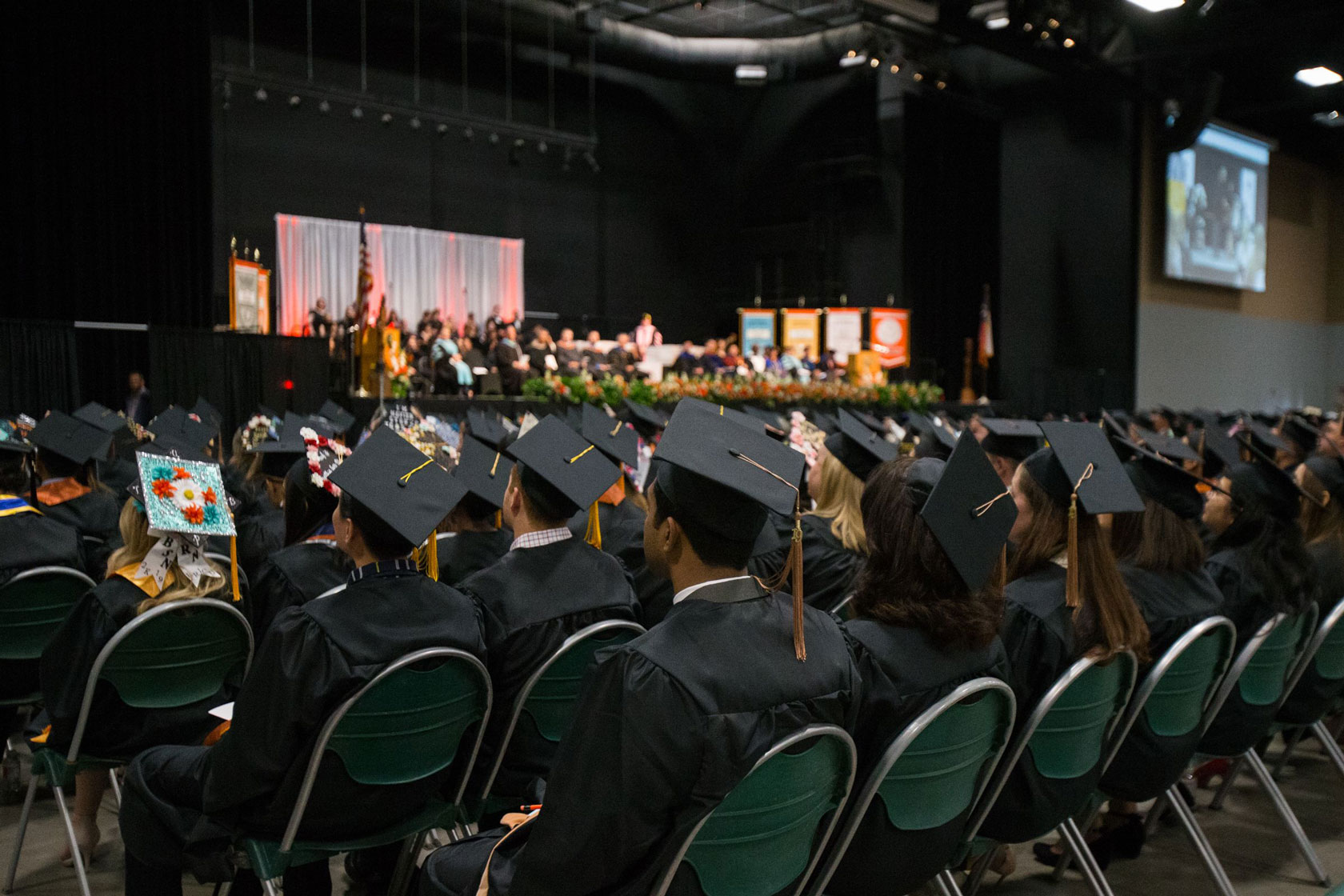 4. 15 new programs and tracks created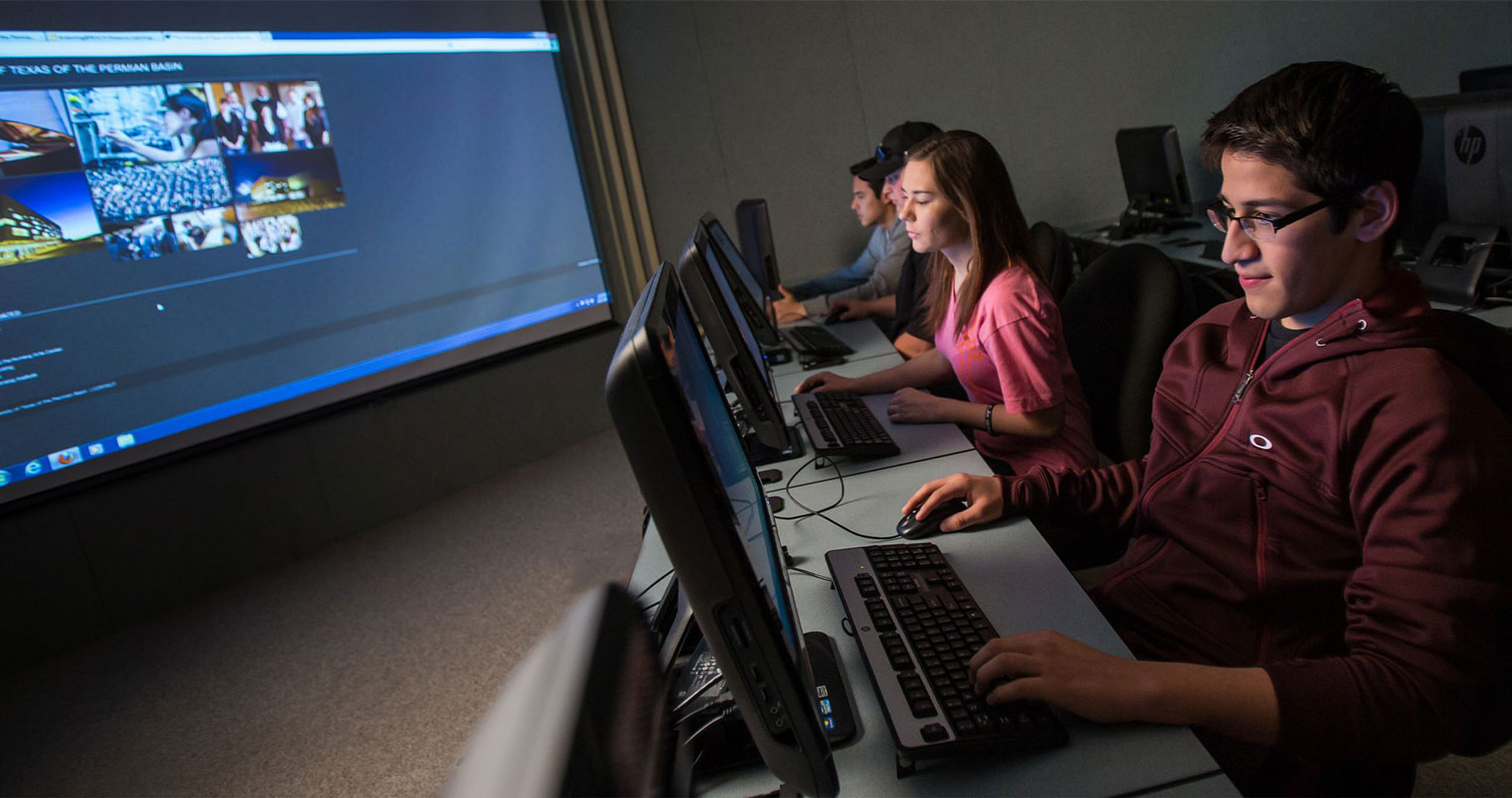 UT Permian Basin continues to expand educational opportunities. Six  new programs were created in 2020: Healthcare Management, Land Man, Master's in Mechanical Engineering, BS Biology to MS Biology, BS Biochemistry to MS Biology, BS Geology to MS Geology, and BA Psychology to MA psychology. 8 new tracks were also introduced: BS Computer Science with Cyber Security Track, BS Computer Science with Software Development Track, BS Computer Science with Game & Simulation Track, BS Computer Science with Data Science Track, BS Geology Environmental Geology Track, MS Computer Science with Cyber Security Track, MS Computer Science with Data Science Track, MS Biology Biomedical Track.
5. Five innovative research centers opened 
Research is important to the University. We continue to make strides to promote and support applied research opportunities in the Permian Basin. This year alone the University opened 5 new research centers: The Biomedical Research Center, Natural Resource Center, Cyber Center, Texas Water and Energy Institute, and Center for Engaged Teaching, Learning, and Leadership.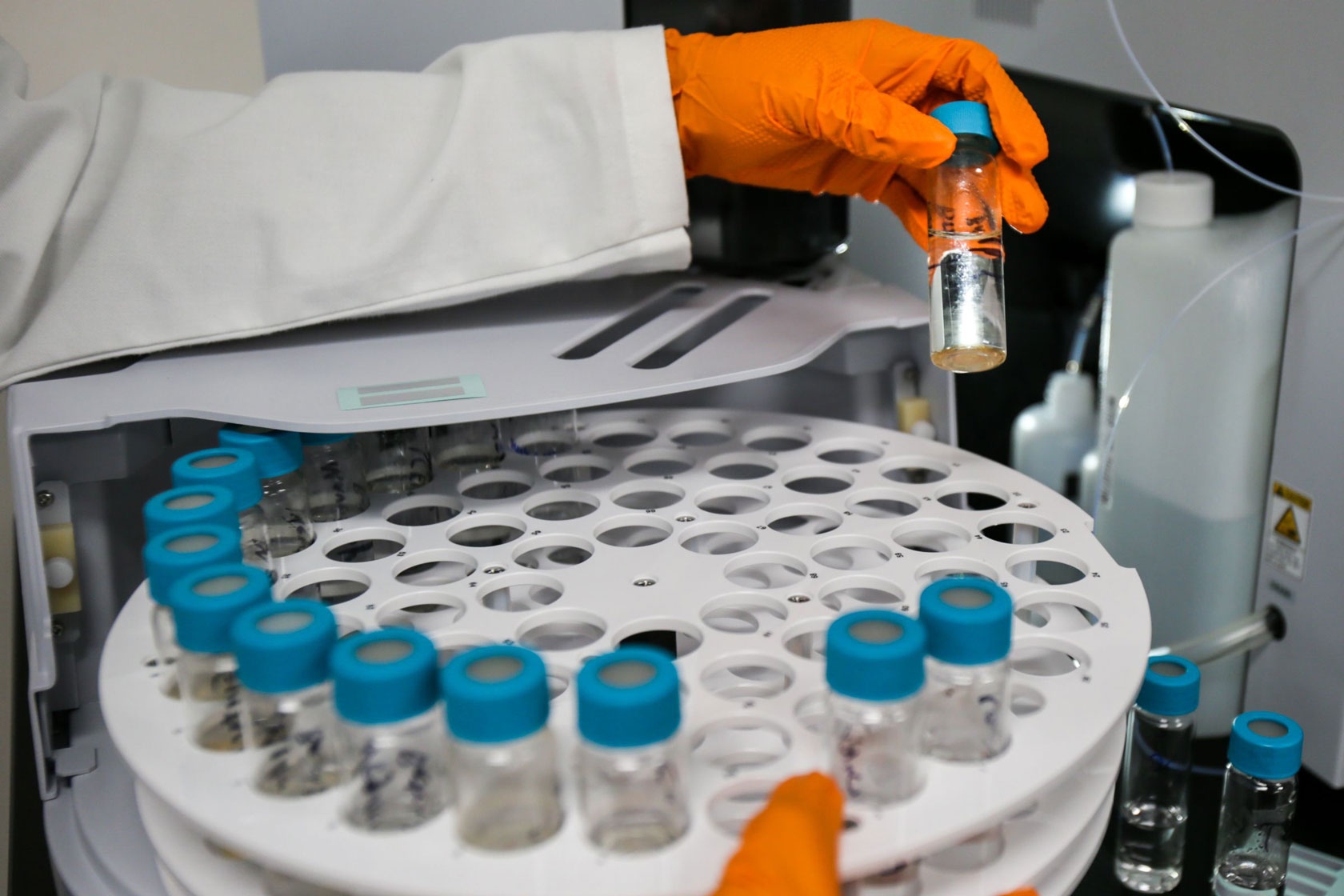 6. Navigating a world-wide pandemic
UTPB responded quickly to the COVID-19 global crisis - crafting policies that minimized risks on campus while providing a traditional collegiate experience. College campuses have many things to consider when it comes to navigating the unprecedented reality that comes with a pandemic. The list includes everything from class sizes, housing arrangements, food service, athletics, on-campus events, faculty and staff safety, and so much more. Through the hard work and dedication of our Falcon community, and with support from many organizations, we also offered financial assistance to students in need. We plan to continue to navigate COVID-19 when we welcome students back for spring 2021. 
7. Hosted first-ever drive through commencement 
In August, the University hosted a drive-thru commencement ceremony for spring and summer 2020 grads. Graduates were greeted by  enthusiastic staff and heard their name read as they walked across the stage. Grads also took a photo with President, Dr. Sandra Woodley with a plexi-glass divider between them.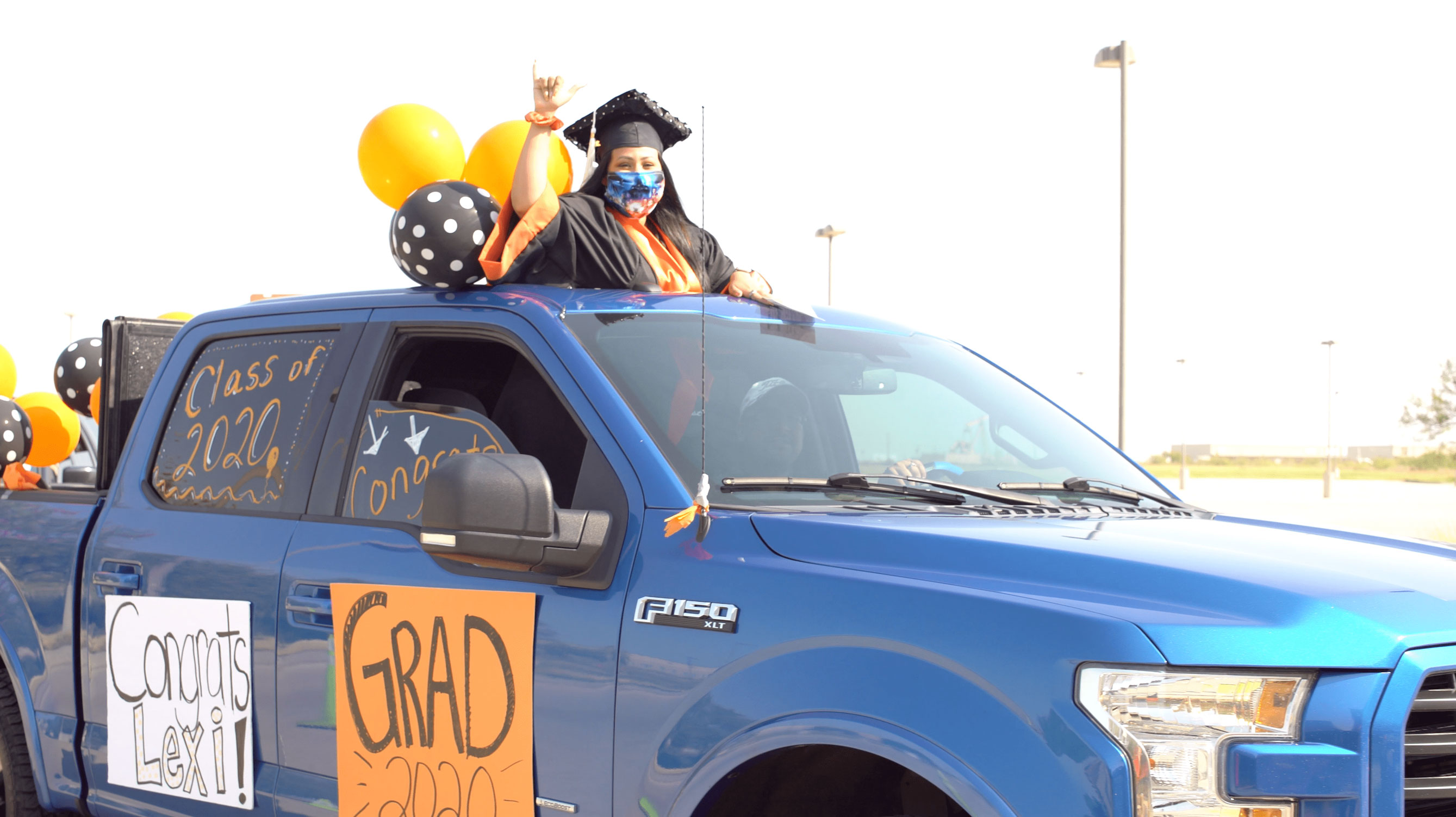 8. Named #22 for social mobility by U.S. News & World Report
The University of Texas Permian Basin is once again being recognized by S. World News andReport as one of the best universities in the nation for social mobility. Social mobility, according to U.S. News and World Report, is a university's success at enrolling disadvantage students who are awarded with Pell Grants. A majority of students who receive the federal funding come from households where the gross income is under $50,000. 85% of UTPB students receive need-based aid. 
9. Record number of new graduate students 
We have a record number of new first-time graduate students – a 54% increase. In fall 2020 we have a total of 1060 masters students - that's 7.7% higher than last fall.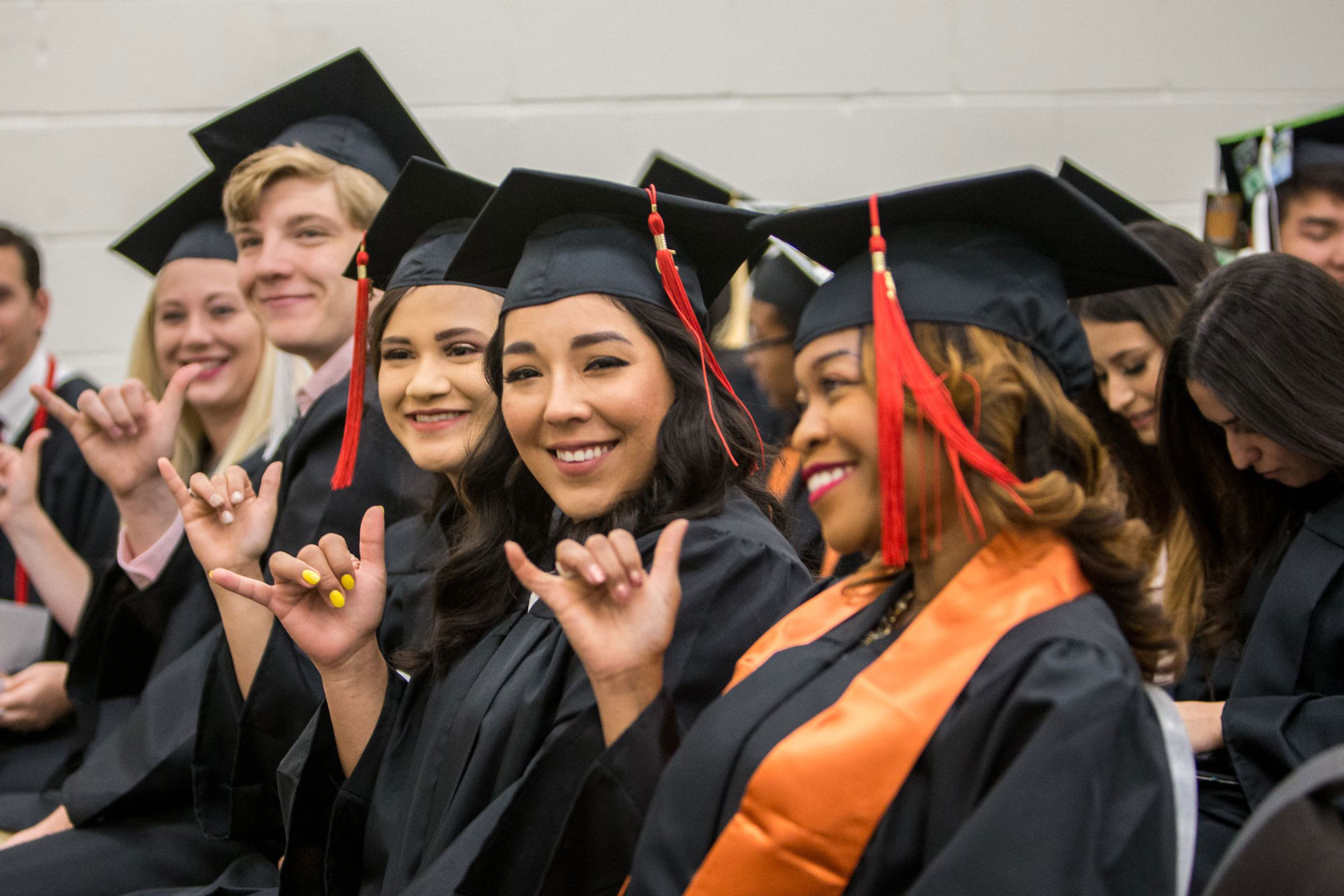 10. Falcon Giving Day raised nearly $200,000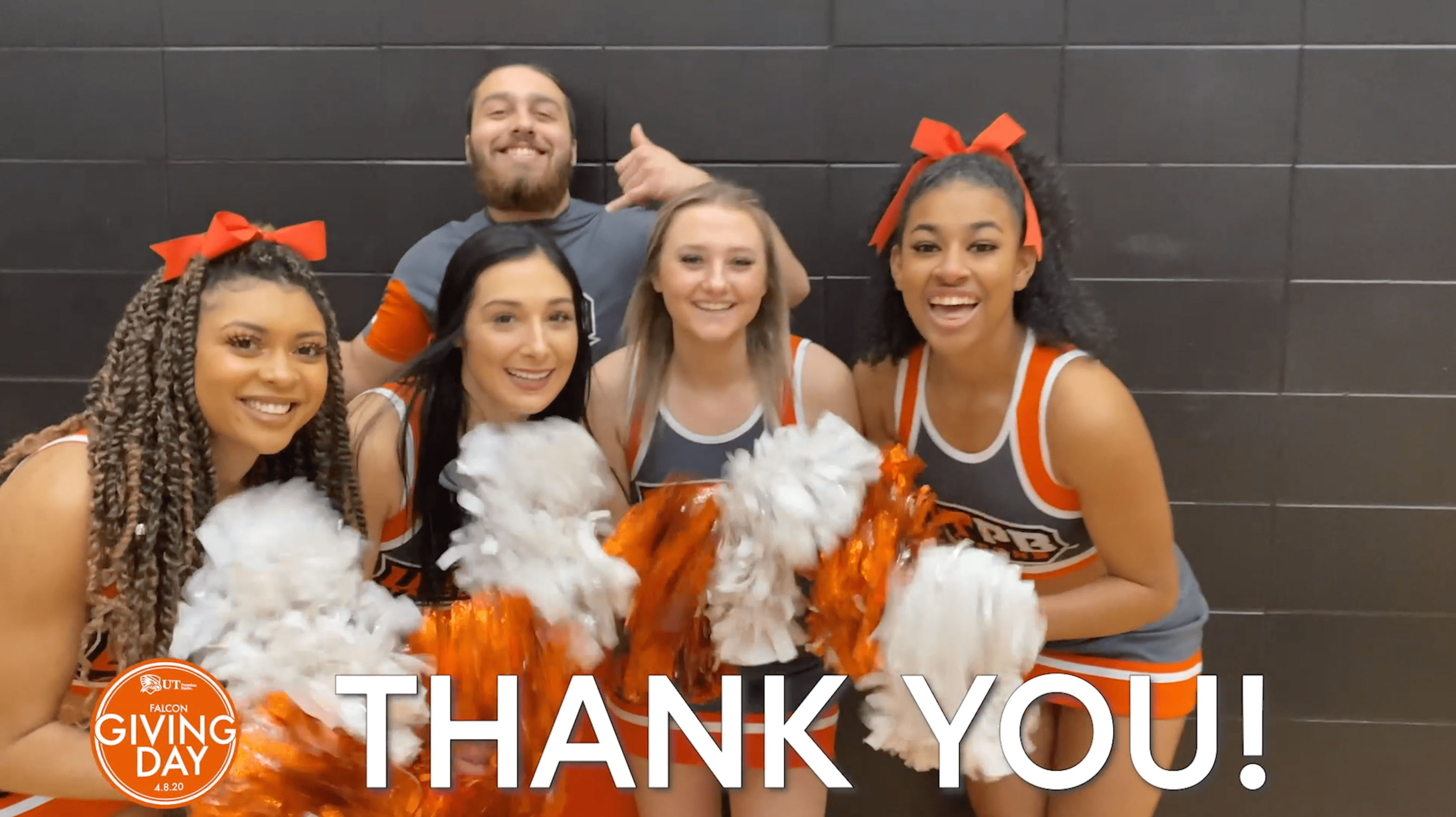 The University's first ever Falcon Giving Day was a huge success. The 24-hour online giving campaign raised $197,772.17 for our students! $50,000 of the donations were given directly to the student emergency fund which helped those who were directly impacted by the COVID-19 pandemic. More than 220 people donated to the campaign. The next Falcon Giving Day is April 4, 2021.
Like we always say around here, it's a great time to be a Falcon! There are plenty of opportunities to get involved with our campus community. If you're currently enrolled check out what student life has to offer. If you're a UTPB graduate, we encourage you to learn more about a growing Falcon Alumni Network, FAN. Are you community member who loves UTPB? There are plenty of ways to show your support by giving back.