The love story of Jim & Stephanie Brown
Jim & Stephanie Brown met in '72, married in '73 and graduated from UTPB in '76 and in '77— but there is so much more than meets the eye.
After they were married, Jim's mother was asking about where Stephanie was  born. You see Stephanie was born while her dad was serving 2 years at Ft. Sam Houston in San Antonio. Stephanie and her mom were in hospital and nursery at Ft. Sam Houston for 10 days in July 1954. At the same time, Jim was born at Ft. Riley, Kansas and his father was career Army. Jim had some medical issues, so he and his mother were sent to Ft. Sam Houston for surgery. Jim was there for surgery during the same 10 days Stephanie was also in the nursery… and 18 years later, they met officially and fell in love… sounds like fate to us.
Fate intervened with their lives again to get them both to Odessa, Texas in 1972. Stephanie's family moved from Sweetwater to Odessa, where she graduated from Odessa High School. Jim's father was career Army, and the family moved often—they lived in Kansas, Minnesota, Missouri, Germany, Nebraska, Korea, and later Vietnam. Then in 1971, Jim's dad took a job teaching ROTC at Odessa High School. While Jim graduated from Permian High and Stephanie Odessa High, they met officially in college during the summer of 1972 in algebra class.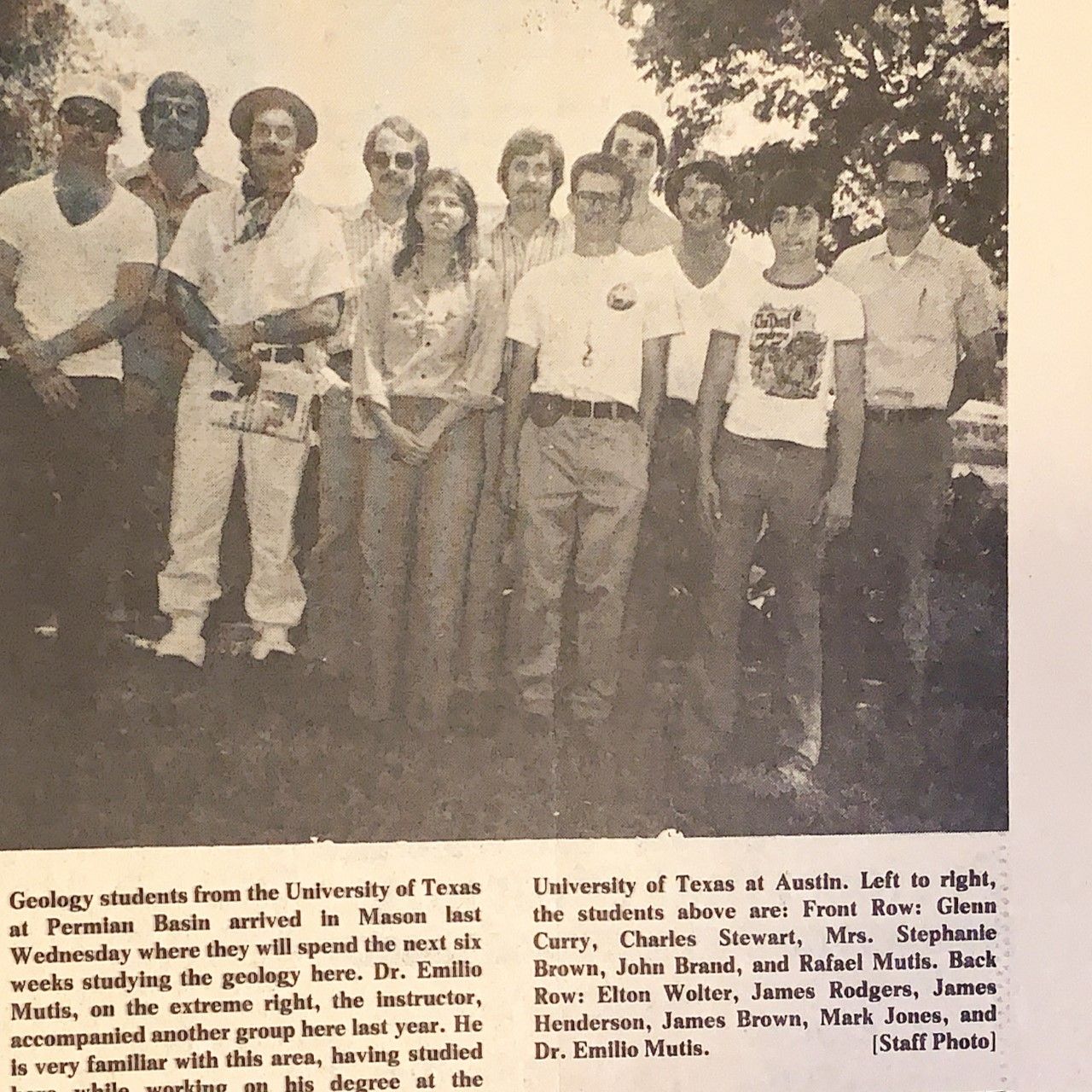 "Jim saw that I knew what I was doing and would always come work next to me at the blackboard. He soon asked me out. We dated and I helped him with Algebra! I helped him with grammar for lots of papers over the next 4 years and he helped with typing my papers (no laptops or desktop computers back then!) on our old fashioned typewriter," said Stephanie Brown, UTPB alumna. 
And, as they say, the rest is history. Stephanie and Jim were married in May 1973 and transferred to UT Permian Basin that fall during the first semester of classes held at UTPB. "The first classes were held in trailer houses and in the strand steel building that is now the maintenance shed. The first building on the campus was under construction. I was expecting our daughter and remember I could not tolerate the smell of the paneling inside the trailer houses. I would sit on the steps outside the door and listen to the professor," says Stephanie.
Jim and Stephanie's daughter, Kelley, was born over the winter break in 1973, and they were soon known on campus as, "the young couple with the baby". Their son, Christopher, was born in 1981. UTPB is in their family's blood; Stephanie's mom received her master's degree in education from UTPB and their daughter Kelley, started college at UTPB before transferring to Texas Tech for nursing, as UTPB did not have a nursing program at the time.
The Browns have worked hard and both have had successful careers since graduating with their earth science degrees in '76 and '77 respectively. Jim and Stephanie are now retired and living in North Carolina to be closer to their youngest grandchildren. "We wanted to have as close a relationship with them as we have with our older grandchildren in Texas," says Stephanie.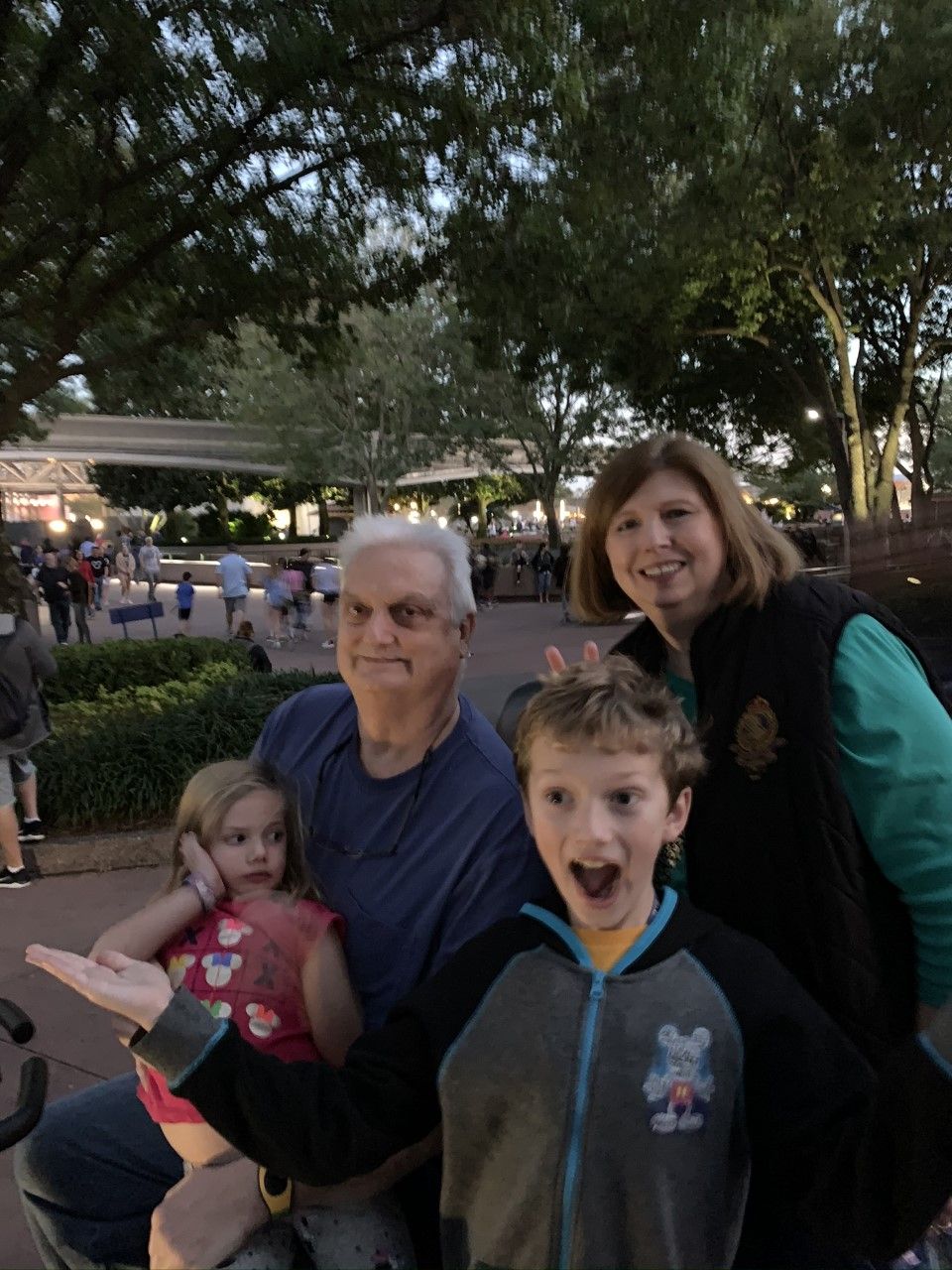 Jim and Stephanie remember their time at UTPB fondly, particularly the personal attention all of the students received from professors.  They enjoyed the small class size and that help was always available from professors anytime it was needed. "Everything we achieved was because of our professors and the education we received at UTPB," said Jim Brown, UTPB alumnus. 
Thank you Jim & Stephanie for sharing your beautiful story with us! 
#SpreadTheLove #UTPBAlumni