Kelly and Brian Schroeder found love on campus more than 10 years ago
It's a love story that can only be defined by one word: fate.  
Kelly and Brian Schroeder have been married for 10 years and have three kids together: Kyle 6,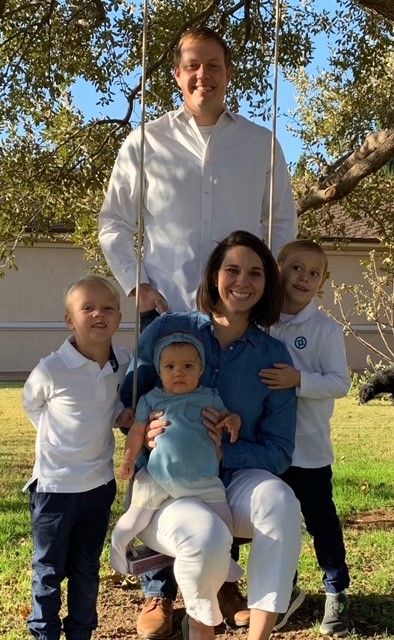 Peyton 4, and Riley 10 months. But before they got busy raising a family of their own, they were swimming their way into each other's hearts. 
"I am a born and raised in Odessa and took the first chance that I could to get OUT! I went to Texas Tech my freshman year. But due to the large class sizes and my severe dyslexia I transferred to UTPB in 06' to start my sophomore year," said Kelly Schroeder, UTPB alumnus. 
And that's where this love story begins. After Kelly transferred home to UT Permian Basin she joined the swim team in 2007. 
UTPB is a big part of the Permian Basin, so we want to encourage its growth.
"At that time the school was moving up to division 2 and to make this move the swim team needed to have 12 girls on the team. A family friend  mentioned to former coach, Rob Rankine that I would be a good addition to the team." 
Brian had also decided last minute to join the UT Permian Basin swim team after already accepting a full scholarship to the University of Houston. 
"Someone mentioned UTPB to me. I had never been further west than San Antonio at that point. I started talking to the coach about joining the swim team.  He welcomed me, and I couldn't refuse. Although I had a couple opportunities to swim elsewhere, UT Permian Basin was the most affordable and seemed like the best fit for me. So last second, I committed to coming to Odessa to be a Falcon without even making a campus visit!" 
Brian didn't know it then, but that decision would change his life!  
Kelly decided to invite the swim team to a Permian football game, because what's more West Texas than that? 
"A good amount of the team were not locals and had not been to Ratliff for a "Friday Night Lights" football game. I was secretly very excited that Brian accepted the offer to come." 
"I was definitely interested early on, and when she extended an invite to a few people on the swim team to go to a Permian game, I jumped at the opportunity," explains Brian Schroeder, UTPB alumnus.  
And as Kelly and Brian both said "the rest is history."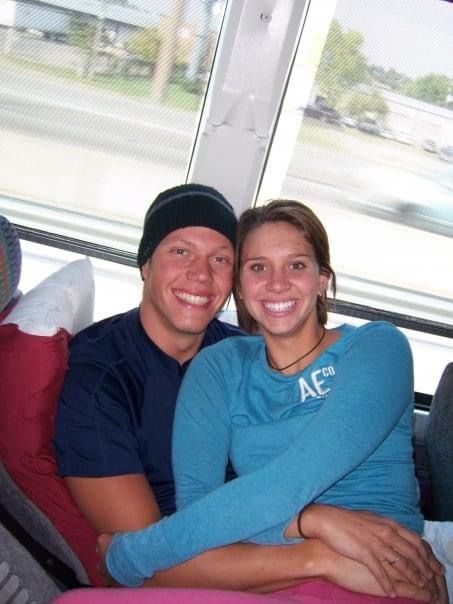 "Kelly's drive, in and out of the pool, and her determination was something I admired. I think everyone should meet each other in a swimming atmosphere.  There is no cover-up, no makeup, no Spanx. Kelly didn't need any of that to be beautiful to me, and she still doesn't, because I fell in love with that version of her.  After that we became inseparable. We loved just being together in the swim team atmosphere."  
Both Kelly and Brian have fond memories of being Falcons and a part of the swim team. From the annual speedo run around campus to kick the season off (yup, this still happens), to ping pong competitions, and dollar bowling nights, and of course, falling in love, it's easy to see why they still give back to UT Permian Basin today. 
"We feed the swim & dive team twice a year in an effort to stay connected (we also find some really good babysitting candidates!) UTPB is a big part of the Permian Basin, so we want to encourage its growth." 
Since their time on campus, the Schroeder's have made Odessa their home. Kelly earned a marketing degree from UTPB and currently works for Diamondback Energy as their Fleet Coordinator, managing a fleet of more than 350 vehicles. Brian is the controller for Reverence Operating. They are also members of The Bridge church in Odessa.