Caitlin Bewley's work was featured in a show in Laguna Beach, California
Caitlin Bewley is a senior at UT Permian Basin pursuing a Bachelor's in Art with a Minor in Communications.
"I've enjoyed having a fun group of peers to go through the Art program with. I've also had great professors who challenge me, inspire me, and set me up for success."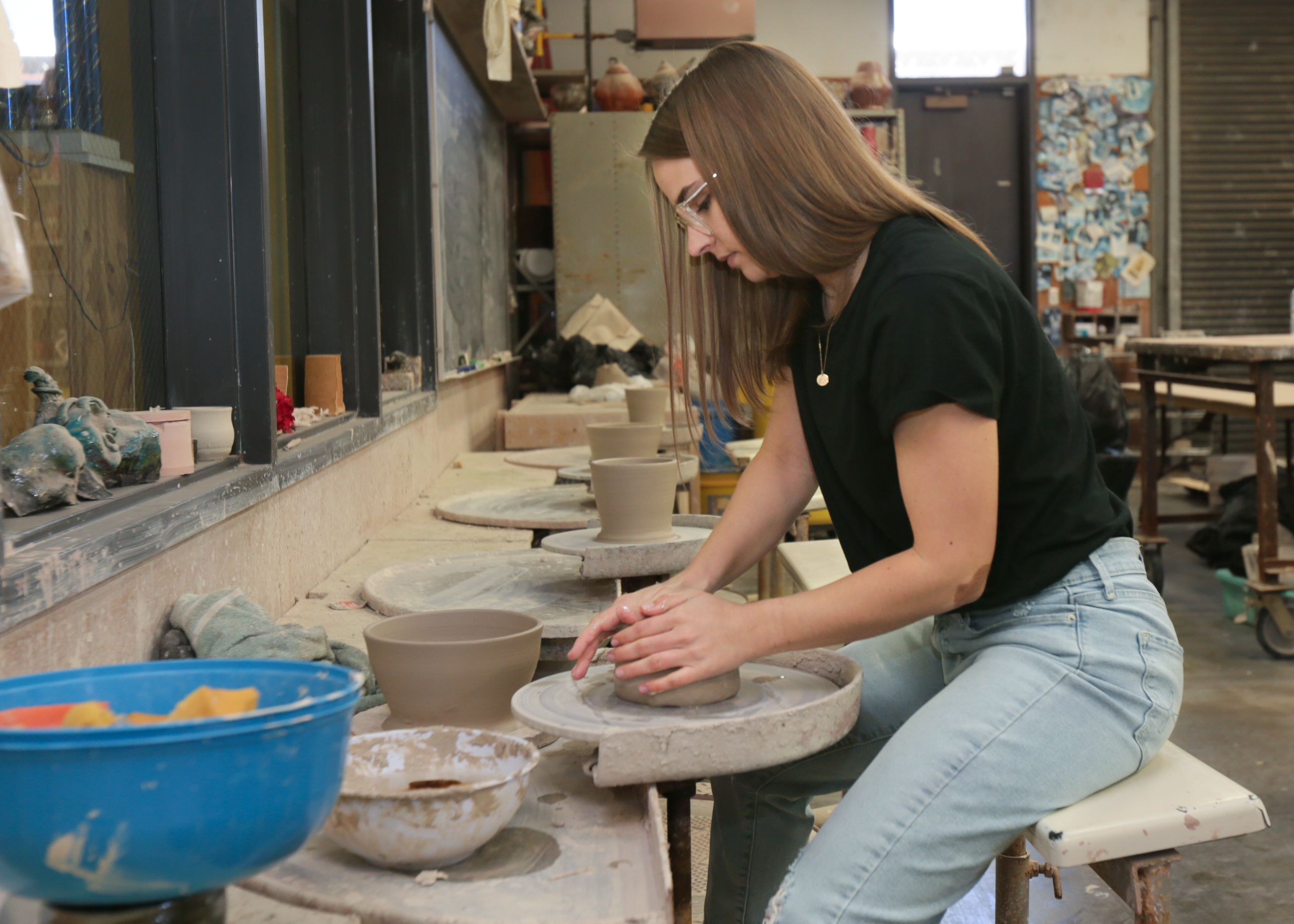 Caitlin's work was recently selected to be featured in a national show: Women and Art at the Las Laguna Art Gallery in Laguna Beach, California.
"This spring I started sending some of my work to galleries around the U.S. in an effort to get in somewhere. It was an exciting moment to get the email with the news that my piece was selected!" 
Her sculpture, which first started as more realistic and clean, now features a variety of unique colors. Caitlin credits her art professor, Chris Stanley, for pushing her outside of her comfort zone.
"I began to create texture and negative space by cutting it up with different tools. Once I finished the sculpting process, a plaster mold was made. Then, I rolled slabs of clay to line the mold.  The mold was then reassembled and once the clay hardened, the piece was bisque fired. I glazed and fired it again using a process called Raku which involves removing the piece from the kiln at 1800 degrees and then placing it into combustible materials. The results create a variety of unique colors."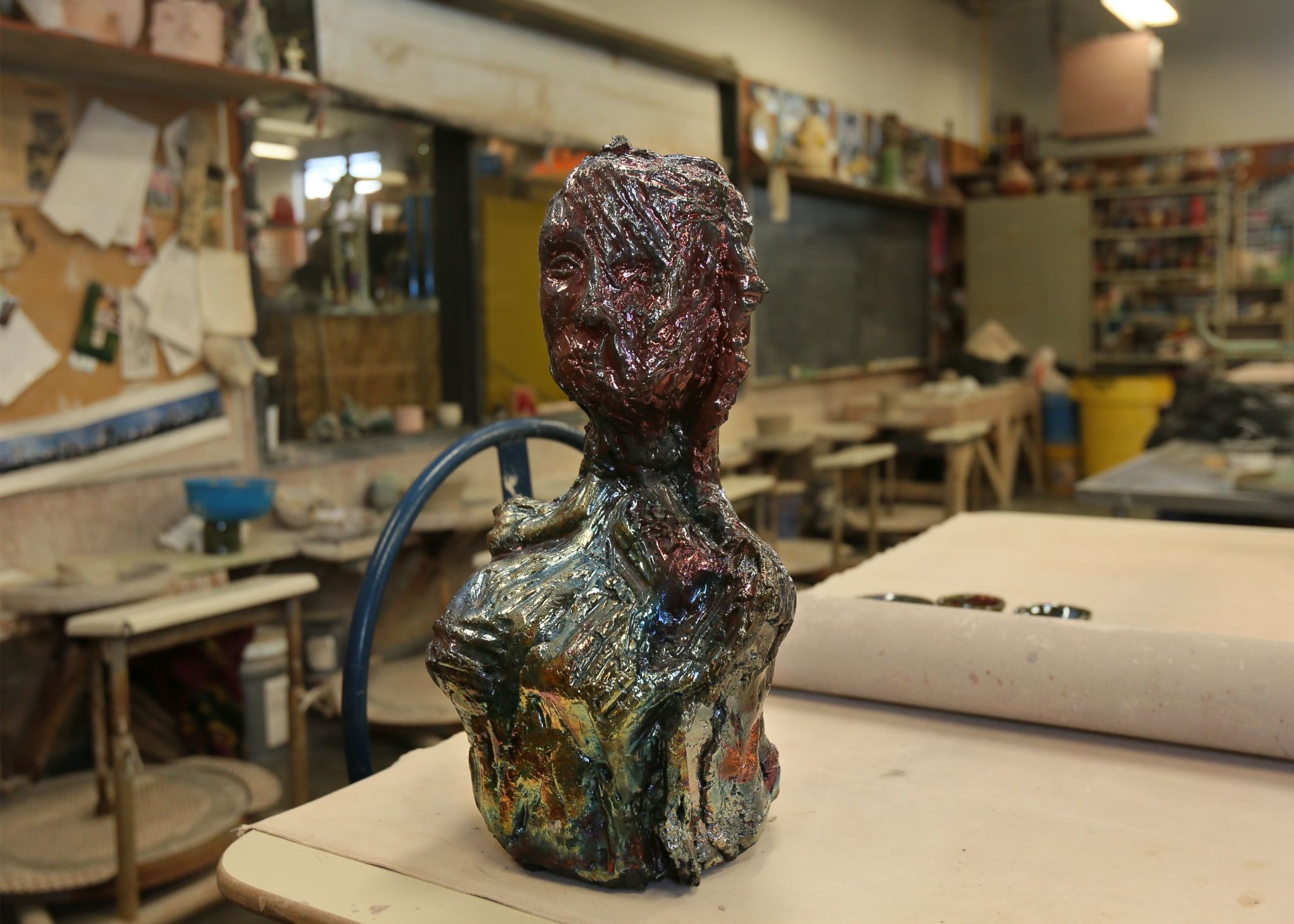 Now that her piece has been selected for a national show, Caitlin said she hopes to continue to practice her techniques and continue her passion after she gradates.
"The main thing I want to do is continue to make art. It would be fun to get into some more shows too!"