Dr. Milka Montes shares her journey to UTPB and her passion for the STEM field
UT Permian Basin is fortunate for the leadership and dedication Dr. Milka Montes has given her students and community. During Hispanic Heritage Month, we're celebrating the accomplishments and contributions of Dr. Montes, who identifies as Hispanic, Latina, and Mexican-American. Recently, Dr. Montes was named as UTPB's Jim Olson Award recipient. The Jim Olson Award was created in 2019 to celebrate Dr. James Olson, one of the Founding Faculty of UT Permian Basin, to celebrate his contributions to students and colleagues at UTPB. Dr. Montes was nominated by one of her colleagues for this award and is the 4th faculty member at UTPB to receive this honor.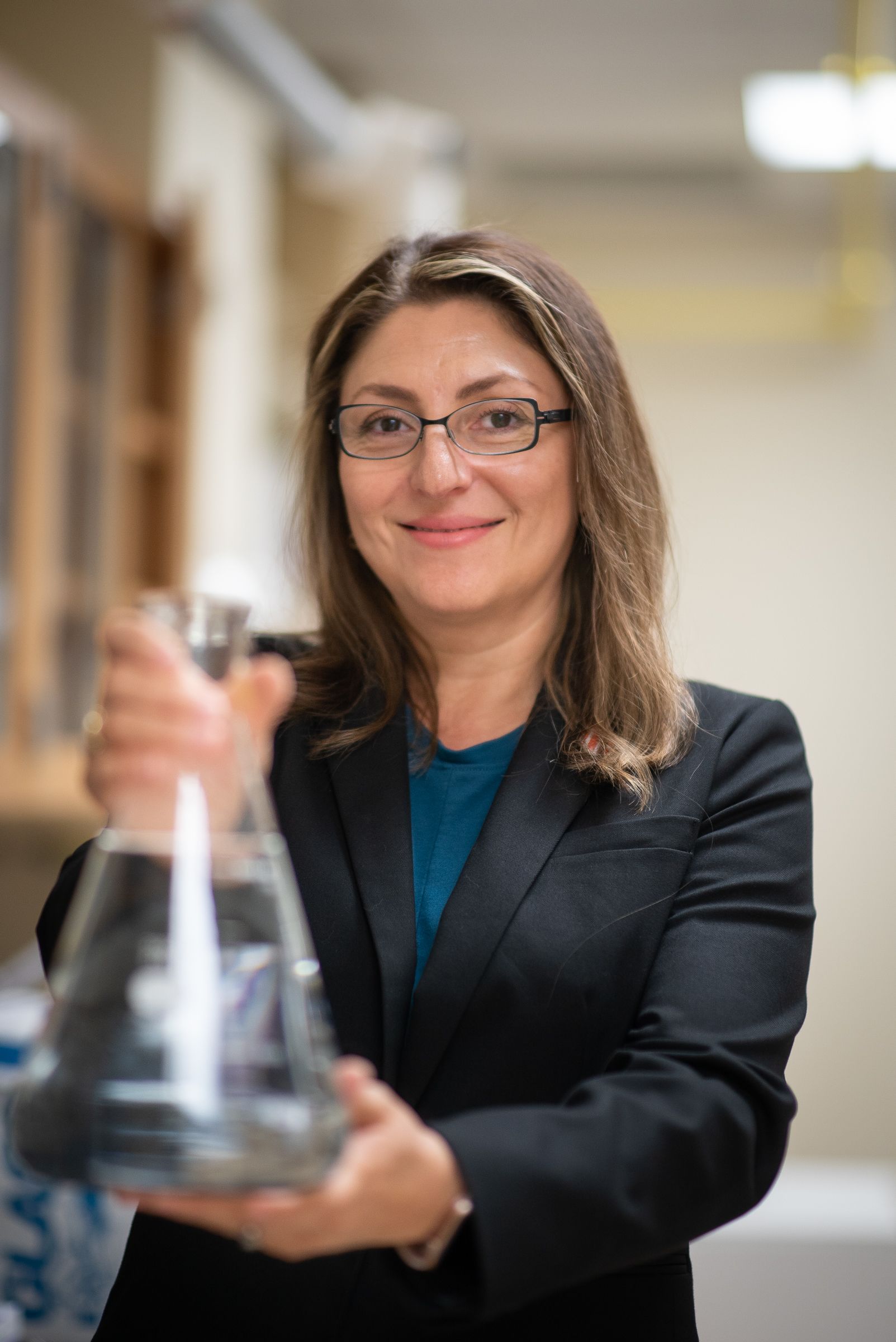 "I am honored to receive the Jim Olson Award, I have no words to express how much this means to me. Jim Olson has been one of my UTPB mentors since day 1 and I admire this man for his dedication to students and genuine interest in the academia."

Dr. Montes received her Ph.D. at The University of Texas at El Paso. She began her academic career with UTPB in the summer of 2011 as a visiting professor after completing a postdoctoral fellowship in Environmental Science and Chemistry from UC Santa Barbara in California, but her love for Chemistry started as a young girl in Chihuahua, Mexico.

"I knew I wanted to be a scientist since I was 5. I was always intrigued by how things work. In middle school I took a cooking class and I found myself curious about how food is related to chemistry." 

When her parents moved from Mexico to El Paso, Dr. Montes decided at the age of 18 to pursue an education in the United States. She began at the community college level to improve her English skills and later transferred to The University of Texas at El Paso to finish her Chemistry degrees.

"I'm proud of my heritage and where I come from," says Dr. Montes.

Dr. Montes has a passion for helping her students develop their skills in chemistry. Her professional involvement has helped with the success of many students in their research, even securing endowments. Some of the organizations she is heavily involved with are the American Chemical Society, Texas Academy of Science, American Chemical Society Leadership Institute, the Welch Foundation, is Co-Advisor of the Chemistry Club at UTPB and Campus Director for UTPB LSAMP (Louis Stokes Alliance for Minority Participation) where she also serves as a research mentor.

A big accomplishment for UTPB and students interested in STEM is UTeach Permian Basin. Dr. David Sparks, Assistant Professor in the College of Education, and Dr. Milka Montes are program co-directors sponsored by the Permian Strategic Partnership.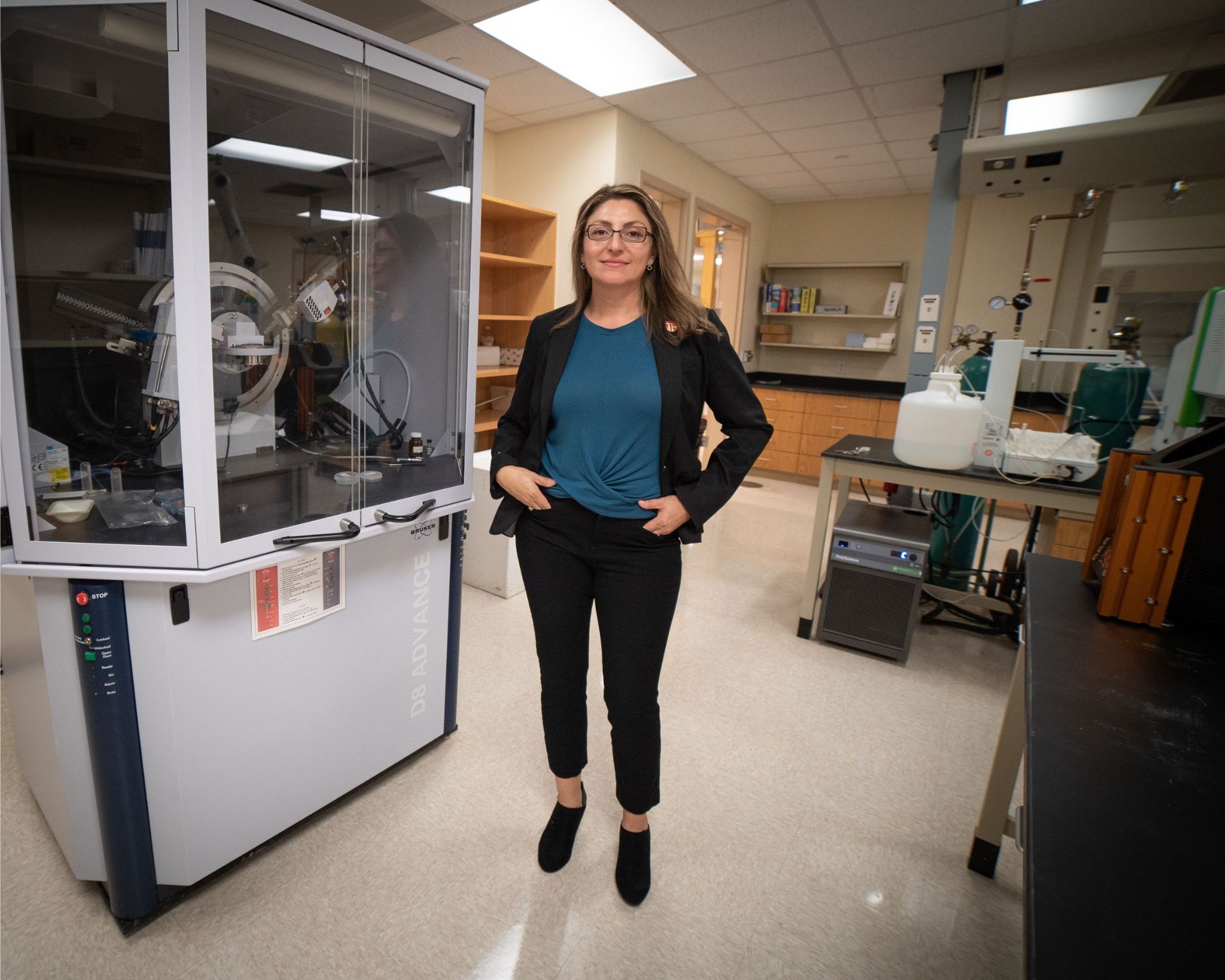 Outside of her professional duties, Dr. Montes enjoys being with her family and friends. She has 4 children at home ages 7, 8, 15, and 17 that keep her and her husband busy. Dr. Montes enjoys visiting her family as much as possible in El Paso and Colorado. She also loves to travel to the mountains and hike, swim, cooking, getting involved with her church and being a health coach. She is also a Board Member of the local United Way chapter.


UT Permian Basin is proud of Dr. Montes and all her accomplishments and we thank her for her continuing support for the success of our students!