National Engineers Week is celebrated each year in February.
National Engineers Week happens every year in February and is a time to celebrate engineers and the difference they make in our world. As part of National Engineers Week, we are highlighting students and faculty in the College of Engineering.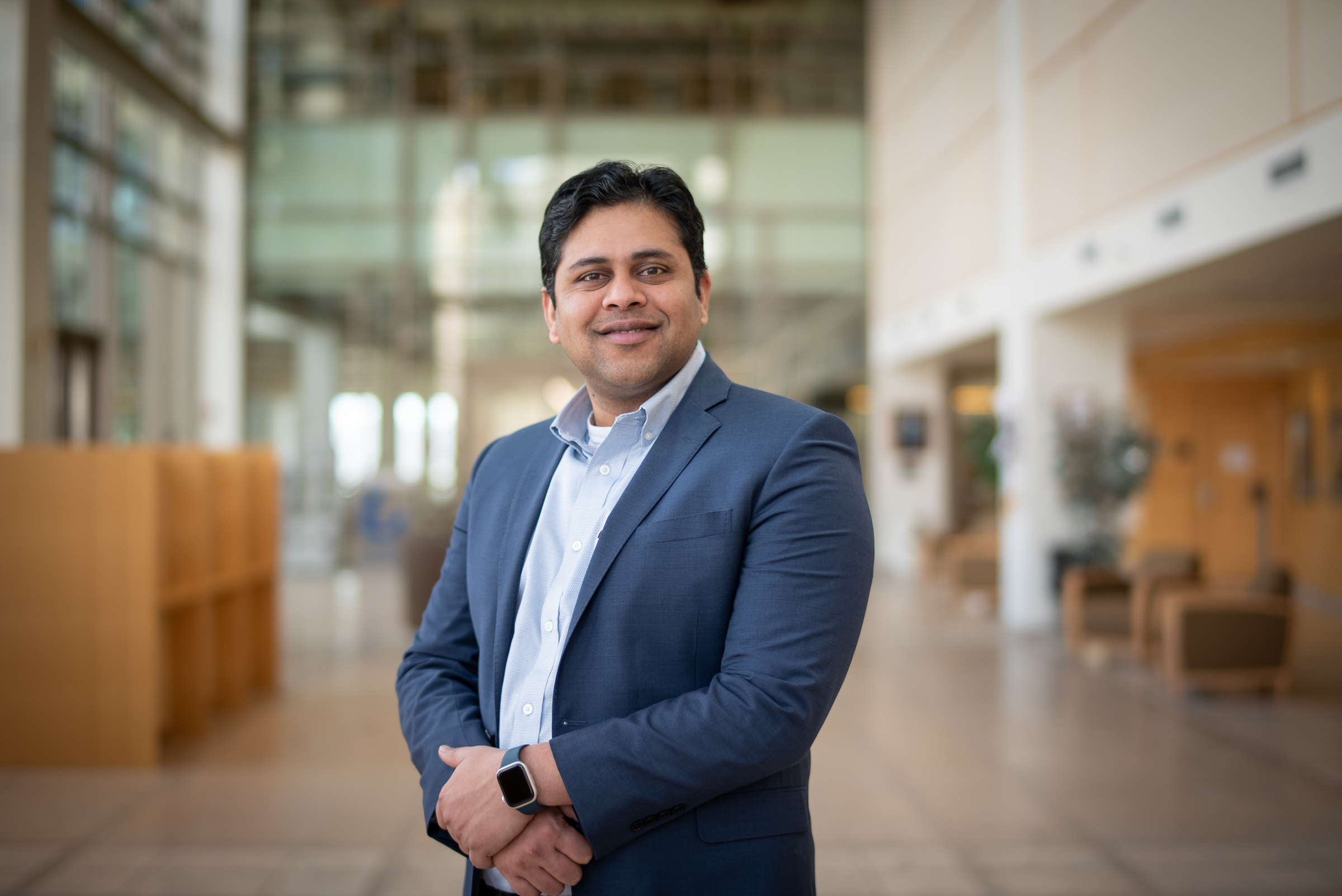 Meet professor, Anveeksh Koneru!

Dr. Koneru has been a faculty member in the Department of Mechanical Engineering for 5 years. He teaches undergraduate and graduate level courses related to statistics, dynamics, thermodynamics, fluid mechanics, energy conversion, senior design, and so much more!

His research is focused on thermoelectric materials, photocatalysis research, and engineering education.

Dr. Koneru said he loves teaching students at UTPB.

"I am proud of UTPB Engineering students because they are hard-working, focused, sincere, and most importantly very nice human beings," Koneru said. "Looking at students' faces every day makes me happy and it is an important purpose of my life to teach our students with full zeal."

Koneru explained he would encourage students to pursue a degree in engineering because of the successes the field has to offer.

"Being an engineer is associated with creativity, hard work, smart work, innovation, passion, analytical thinking, and group work," Koneru said. "Life has many ups and downs, and being an engineer, improves self-confidence to overcome and handle any kind of tough situation in life."
---
Hayden is a senior electrical engineering major and will be graduating this spring. He grew up in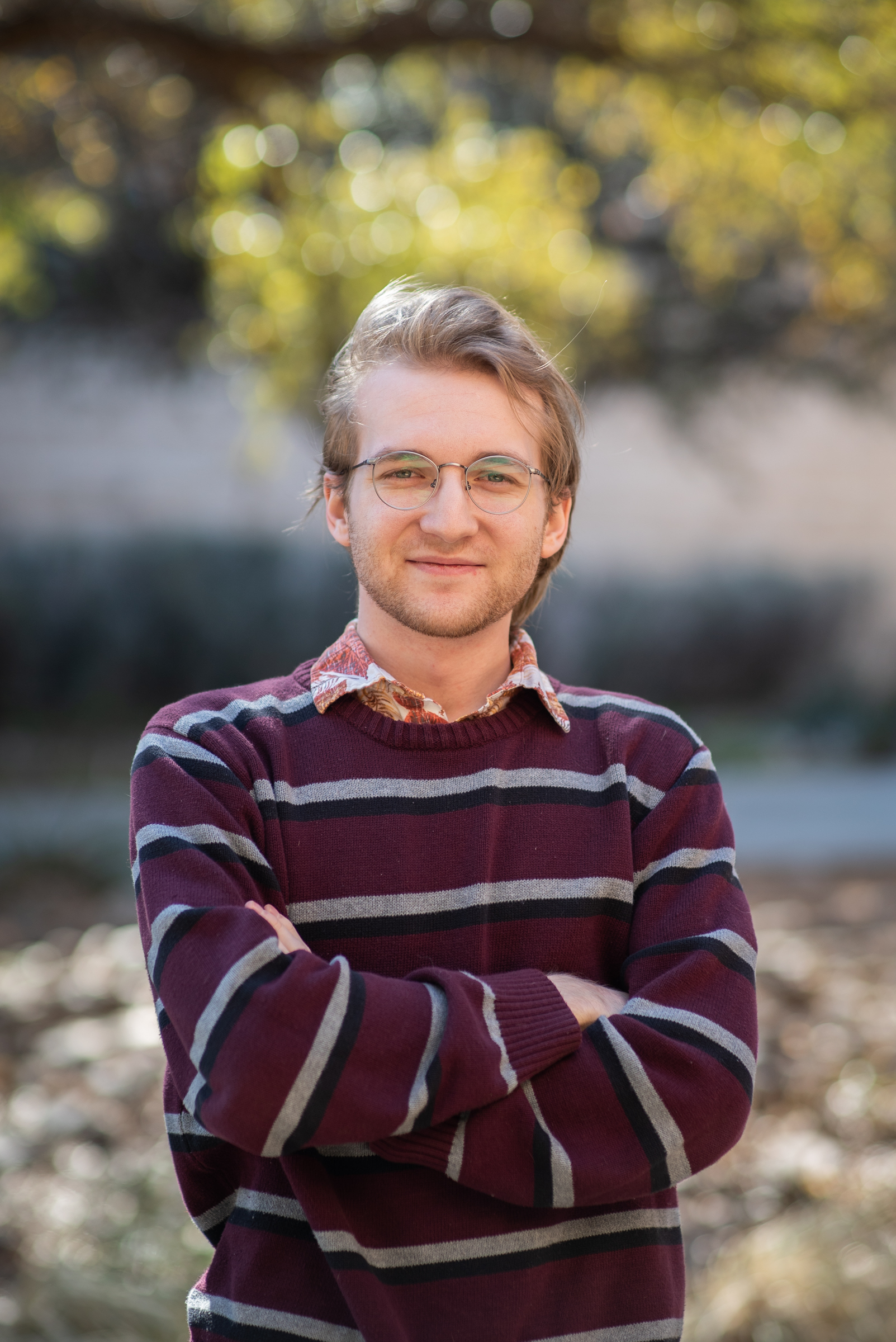 Odessa and said he always figured his aptitude for math would be the cornerstone for what he did in his life, and engineering involves large amounts of math.

"I like to see how everyday devices worked on the inside, which made me pick electrical engineering since it would give me the most insight," Cressman said.

Hayden explained that his drive behind becoming an engineer is being a part of something greater than himself.

"Engineers are fundamental in everyday life. They are constantly improving things and creating something new, and I want to be a part of that."

Hayden is a member of IEEE and participated in summer research. He said he would recommend students get experience through research. Despite the challenges it brings, Hayden said he would encourage others to obtain a degree in engineering at UTPB.

"At UTPB there are smaller class sizes, which has allowed me to meet some wonderful people and be more active in speaking to my professors. Engineering is a difficult path to pursue, but with even a slight interest in engineering, you will have a great experience."
---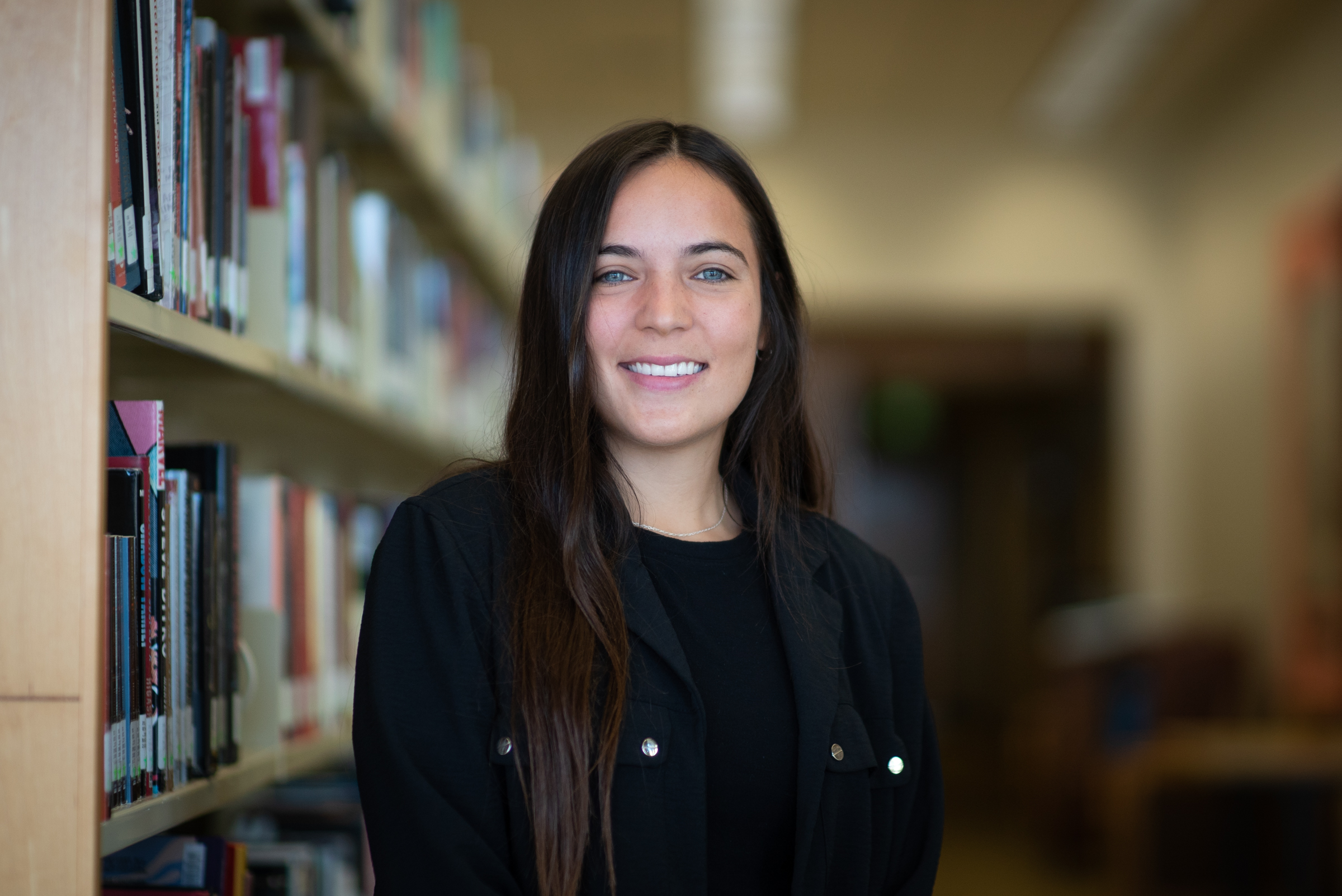 Marian is a senior mechanical engineering student from Santiago, Chile and is very involved in the UTPB community. She has been on the soccer team since Fall of 2020; she is also Vice President of the Society of Women Engineers (SWE), a member of the American Society of Mechanical Engineers (ASME), and participates in the Undergraduate Research Program.
Marian said she knew she was an innovator from a young age.

"I chose mechanical engineering because I enjoy challenging myself, and I have known since I was young that I want the opportunity to innovate. Engineering helps me gain a broad range of knowledge and a chance to think creatively."

She explained that for her, being an engineer means happiness.

"Being a woman in a male dominant career means I can create a path for other women who are interested in STEM and show that women can also be successful in engineering. It makes me happy to see my hard work was worth it!"

Marian encourages students who are pursuing a degree in engineering at UTPB to remain persistent in their work.

"Make sure that you are dedicated and consistent with your studies and it will pay off. Take advantage of the resources that the University provides to the students to be academically successful."
---
Meet Associate Professor and Chemical Engineering Department Coordinator, Sepehr Arbabi!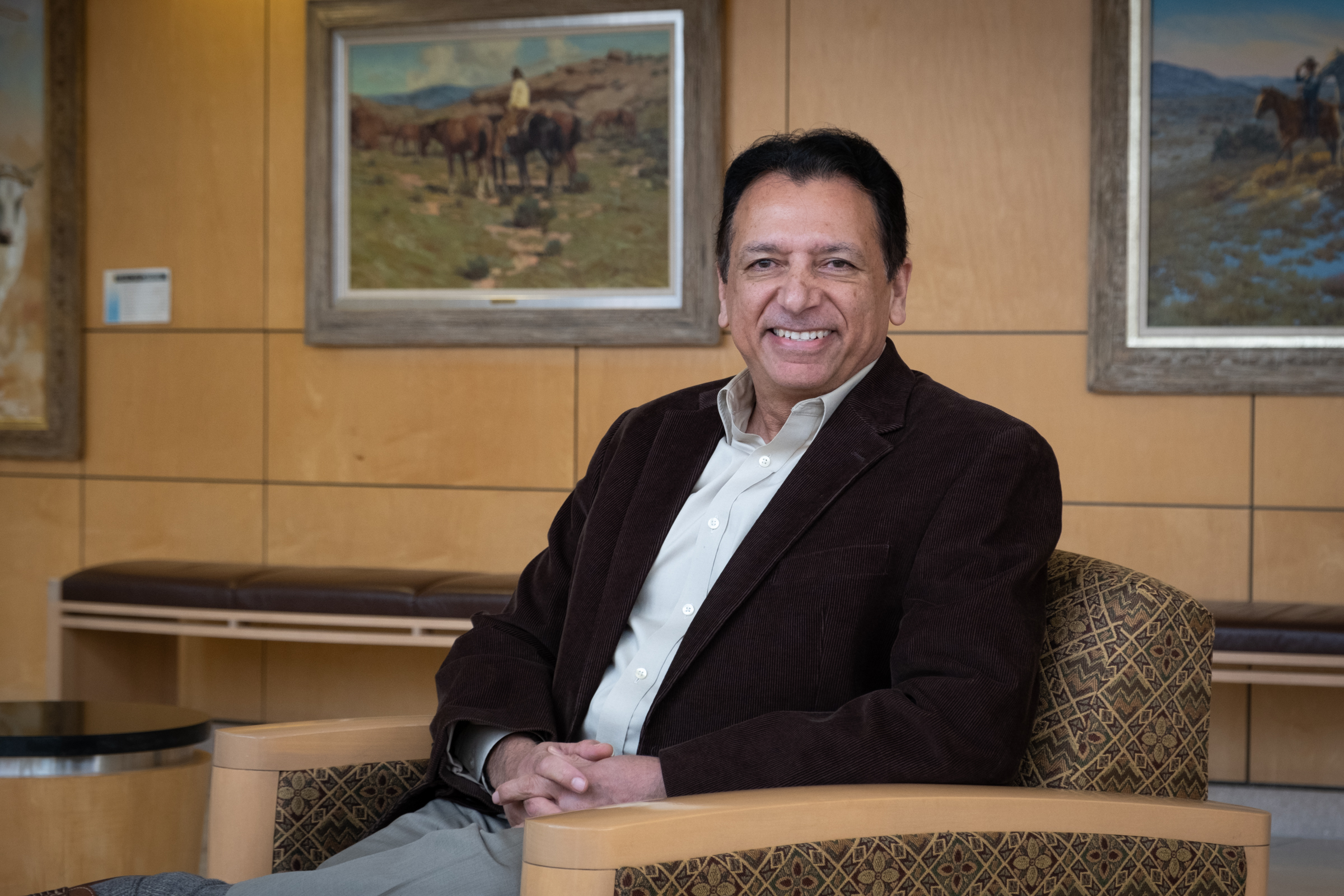 Dr. Arbabi came to UTPB in 2018 after 20+ years of experience in the industry. He explains what he loves about teaching students at UTPB.

"Many of our engineering students have technical work experience, and my favorite part is to connect classroom teaching with what they have learned at work to appreciate the value and importance of their engineering education."

Dr. Arbabi teaches the first course in chemical engineering and senior level courses including senior design and senior elective courses in chemical engineering. His research focuses on multi-physics modeling and simulation with a broad application in various fields.

Dr. Arbabi shares his advice for current engineering students.

"I strongly advise to get involved with every opportunity to help you stay the course and face the challenges. We offer many resources such as tutoring, mentorship, undergraduate research, etc. I would also advise students to participate in summer internships and obtain hands-on experience before graduation."
---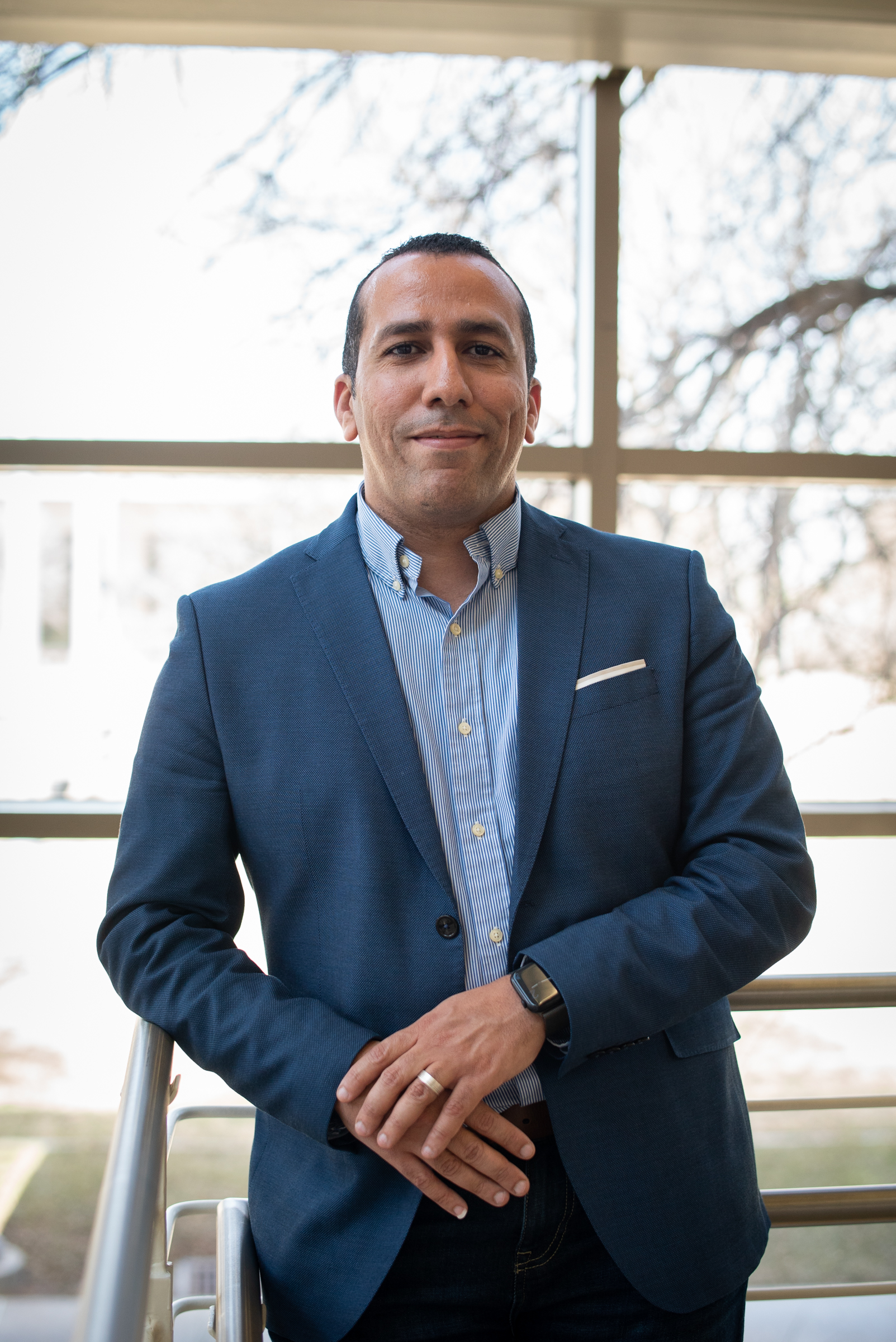 Meet Assistant Professor of Petroleum Engineering, Ahmed Alzahabi!

Dr. Alzahabi has been a faculty member at UTPB since the spring of 2018. He said he loves teaching and helping students at UTPB.

"I teach with compassion. It is a collection of teaching practices designed to foster student connection, communication, and well-being. In my teaching, I strive to link theory to practice and provide relevant, real-world examples of how the course material relates to current industry practices."

Dr. Alzahabi teaches fluid mechanics for petroleum, mechanical, and chemical engineering, production engineering, reservoir engineering and reservoir simulation. His research focuses on data analytic use in unconventional reservoirs, completion aspects of unconventional resources, and optimization aspects of production from unconventional reservoirs.

Dr. Alzahabi said he is proud to be an engineer every day.

"It means the world to me to be an engineer and practice what I love. Working as an engineer is a fulfilling career path for me since my job yields tangible results."
---
Dr. Jamali has been a faculty member since 1984 but has been at UTPB for 5 years. He said he has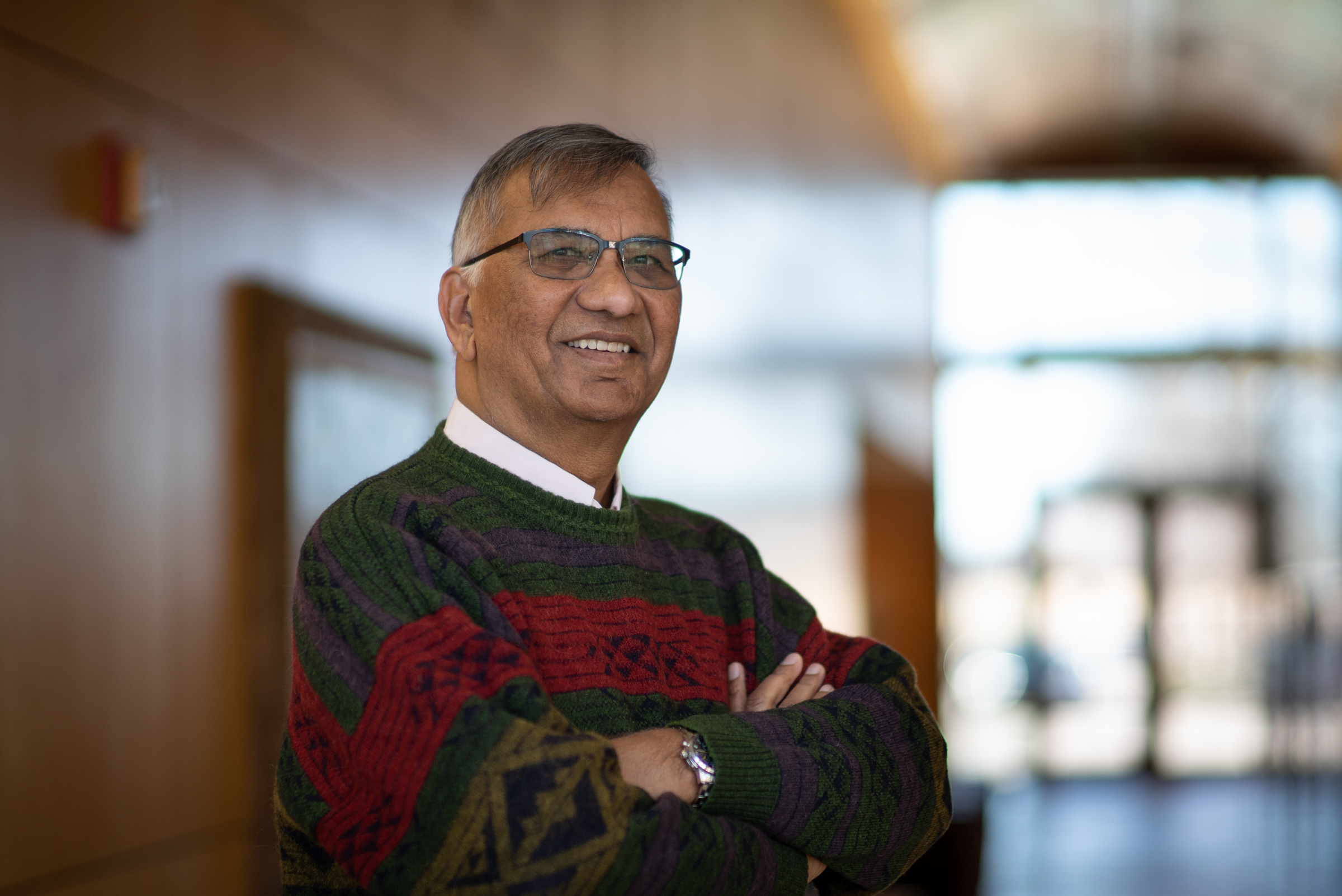 enjoyed his time at UTPB.

"UTPB students are very polite and focused on their studies. They are the friendliest students!"

Dr. Jamali teaches objected oriented programming, fundamentals of circuit analysis, microprocessors, and senior design for electrical engineering students. His research focuses on parallel processing for real time signal processing applications, quantum information systems, and developing wireless system testbeds.

Dr. Jamali said being an engineer is very rewarding for him.

"I love to see something that is achievable, visible, and useful in the near future."

His advice to students is, quality over quantity.

"Take one less course and get all A's rather than overloading yourself and ending the semester with a less than desirable grade. No one will say 'you took an extra semester to finish,' but they will focus on your GPA."
---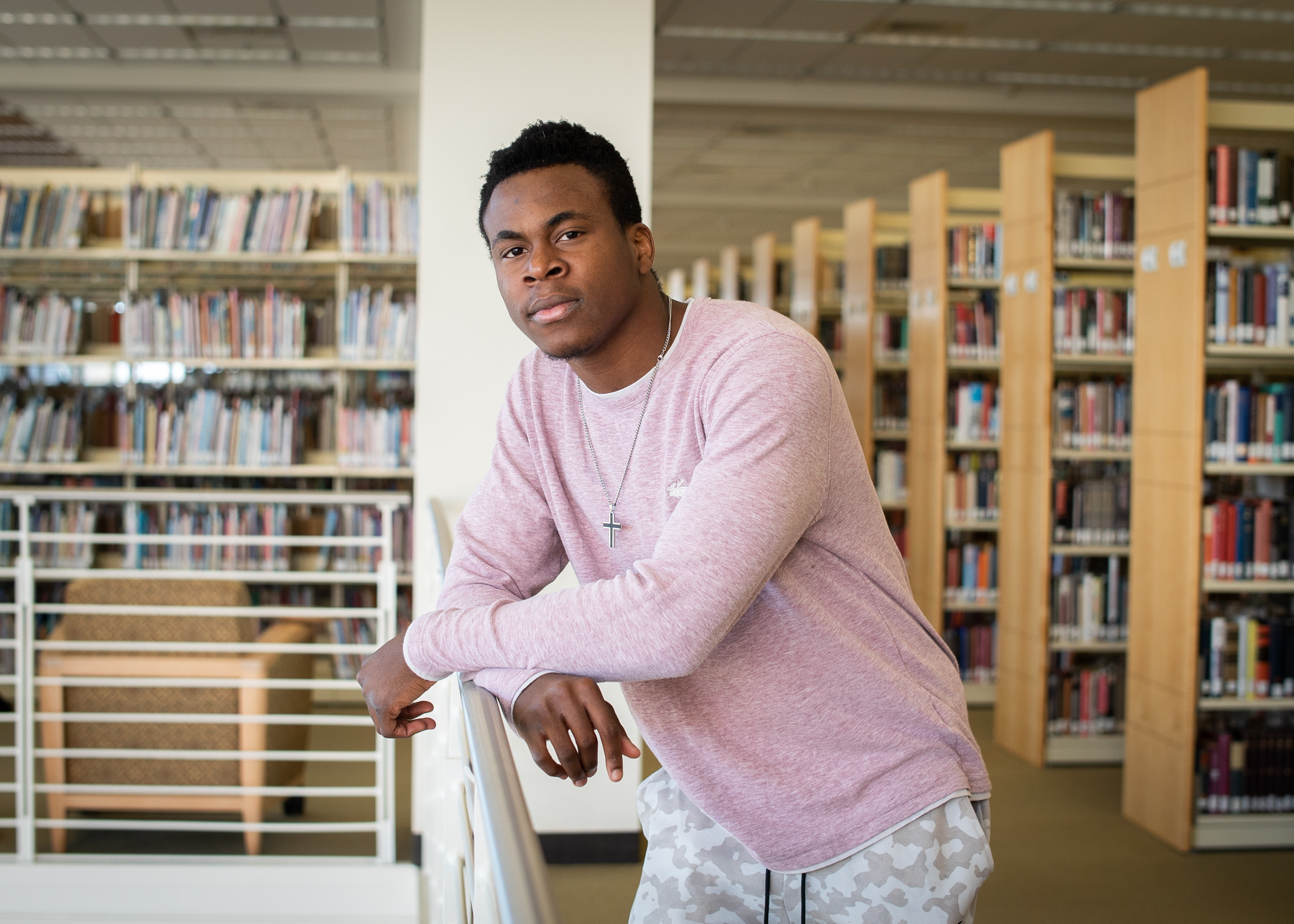 Meet senior Chemical Engineering student, Ubadire Onyemaobi! 
Uba is from Nigeria and said he chose engineering because of his love for solving analytical problems. 
"I have been preparing for this my entire life and now I am almost there. I really can't wait to get started." 
He explained what he has loved the most about being a student in the UTPB College of Engineering. 
"The professors really care about you succeeding sometimes more than yourself. Also, I like how the success center allows students to get the help they need." 
Uba offers his best advice for students who want to get their degree in engineering. 
"The road is tough but keep pushing because it will all make sense in the end."