There were 22 students initiated in the presence of many of their family, friends, and faculty members.
Recently, UTPB's College of Engineering hosted its spring Order of the Engineer Ceremony for students and faculty at the engineering building.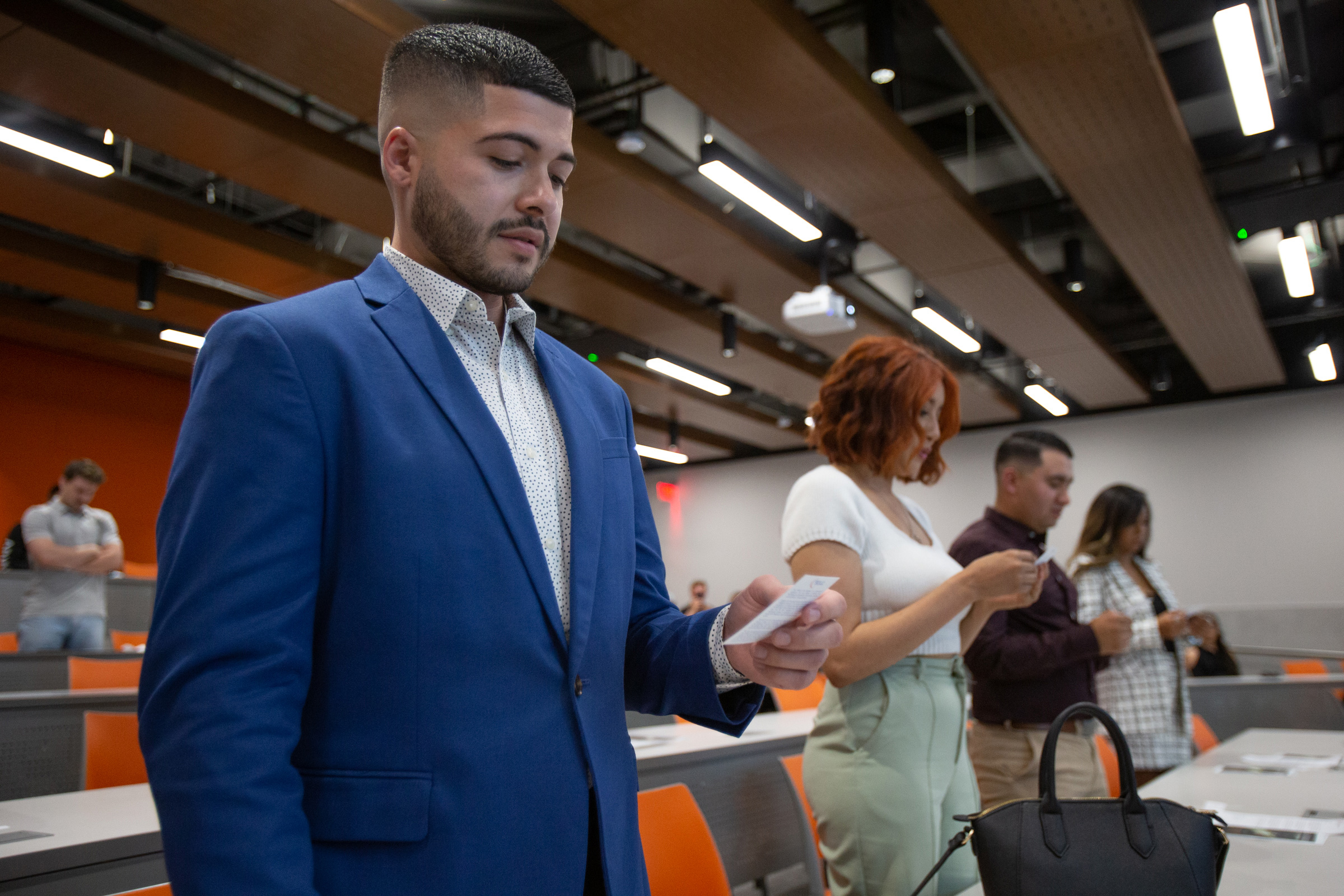 The Order of the Engineer is an independent organization started by a group of engineers in Ohio in 1966. Faculty member, Ahmed Alzahabi said the organization was created to foster a feeling of pride and dedication to the engineering profession.
"The Order of the Engineer is a national organization whose purpose is to foster a spirit of pride, individual integrity, and responsibility in the engineering profession," Alzahabi said. "It promotes ethics and professionalism in the practice of engineering and bridges the gap between education and practice."
There were 22 students initiated in the presence of many of their family, friends, and faculty members. Membership is voluntary and open to seniors and graduate students enrolled in ABET-accredited engineering programs.
Petroleum engineering graduate, John Riley, was among those initiated at the ceremony in May. He said being inducted will forever hold a deep meaning and sense of belonging and purpose in his life.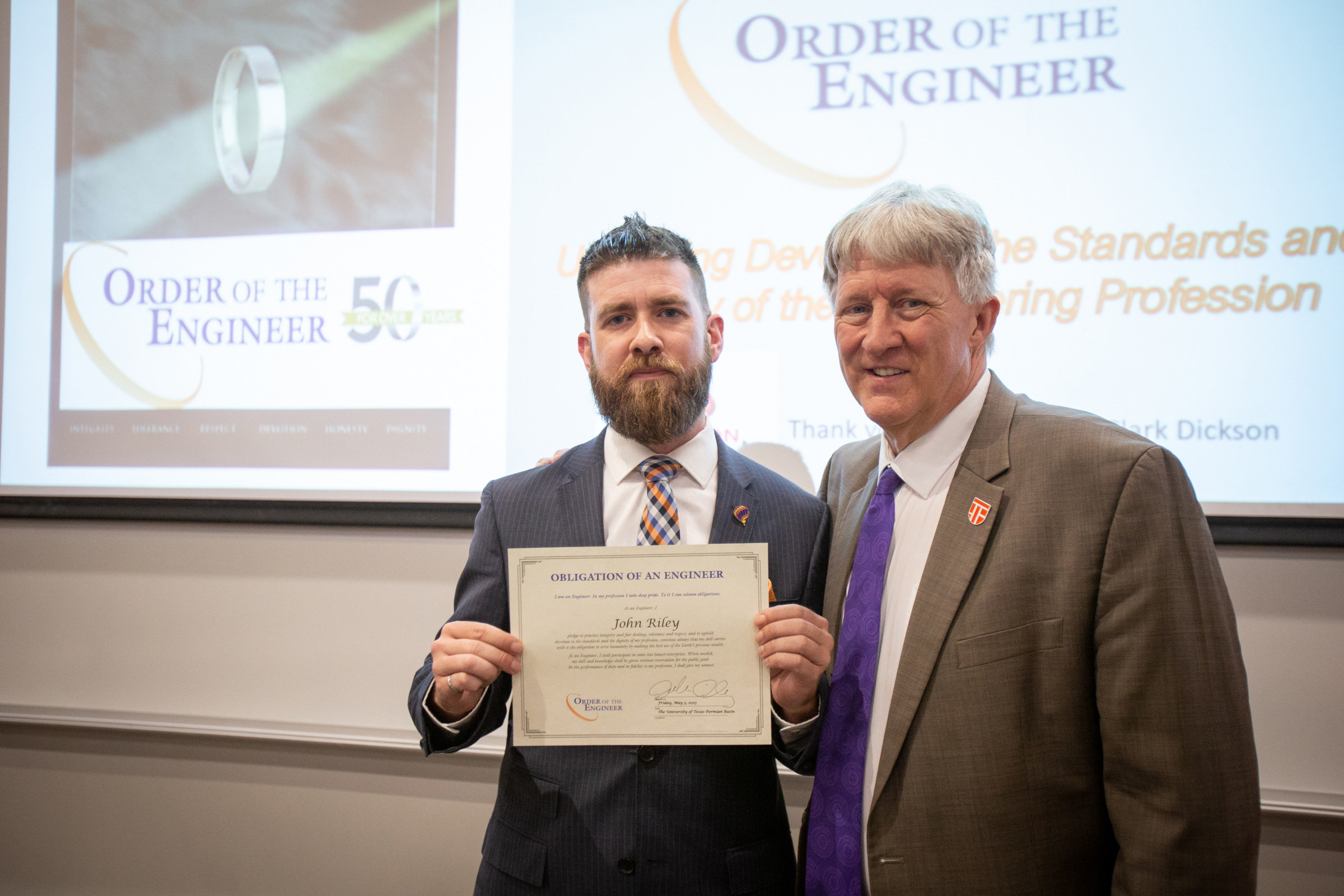 "Induction serves as a powerful reminder of the sacrifices I've made and the bold risks I've taken to pursue my passion for engineering," Riley said. "It solidifies my deep conviction that I have found my rightful place in the world and that my true purpose lies in pushing the limits of what can be achieved in the field of petroleum engineering."
The ceremony includes the placing of a stainless-steel ring on the small finger of his or her working hand symbolizing strength and unity of the profession and providing an identifying mark of an engineer. It is also a reminder to the engineers of their obligation to society which is to 'uphold the standards and dignity of the engineering profession and to serve humanity by making the best use of earth's precious and limited resources.
"Inductees are encouraged to wear the ring and to display the signed obligation certificate as a visible reminder of the publicly accepted obligation as a contract to themselves," Alzahabi said.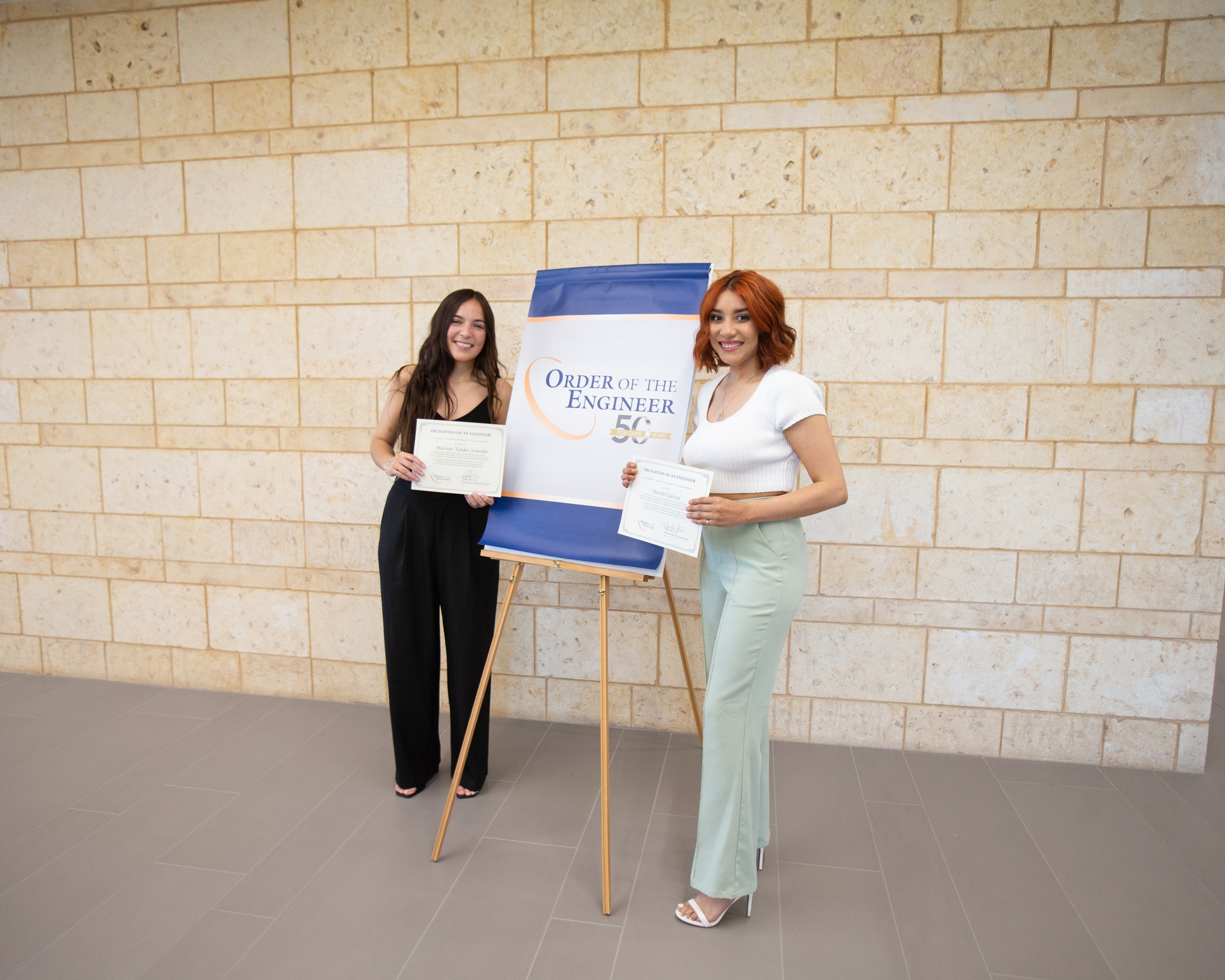 Alzahabi added this ceremony is important for UTPB's engineering students for many reasons.
"In the academic and educational setting, recognizing and honoring students for completing an engineering degree is important. Celebrating student success and building relationships go hand-in-hand," Alzahabi said. "The Order of the Engineer ceremony is pivotal in a student's life and serves as a transition to practical life."
Riley said he knows he is ready for the industry because of the hands-on learning and meaningful faculty relationships he built.
"During my time at UTPB, I was fortunate to experience a range of valuable opportunities that have prepared me for a successful career in engineering," Riley said. "The demanding academic program in petroleum engineering provided me with a solid foundation in various aspects of the field, such as drilling and well design."
Riley added that being an engineer is no easy task, but he is thankful for the growth it has awarded him.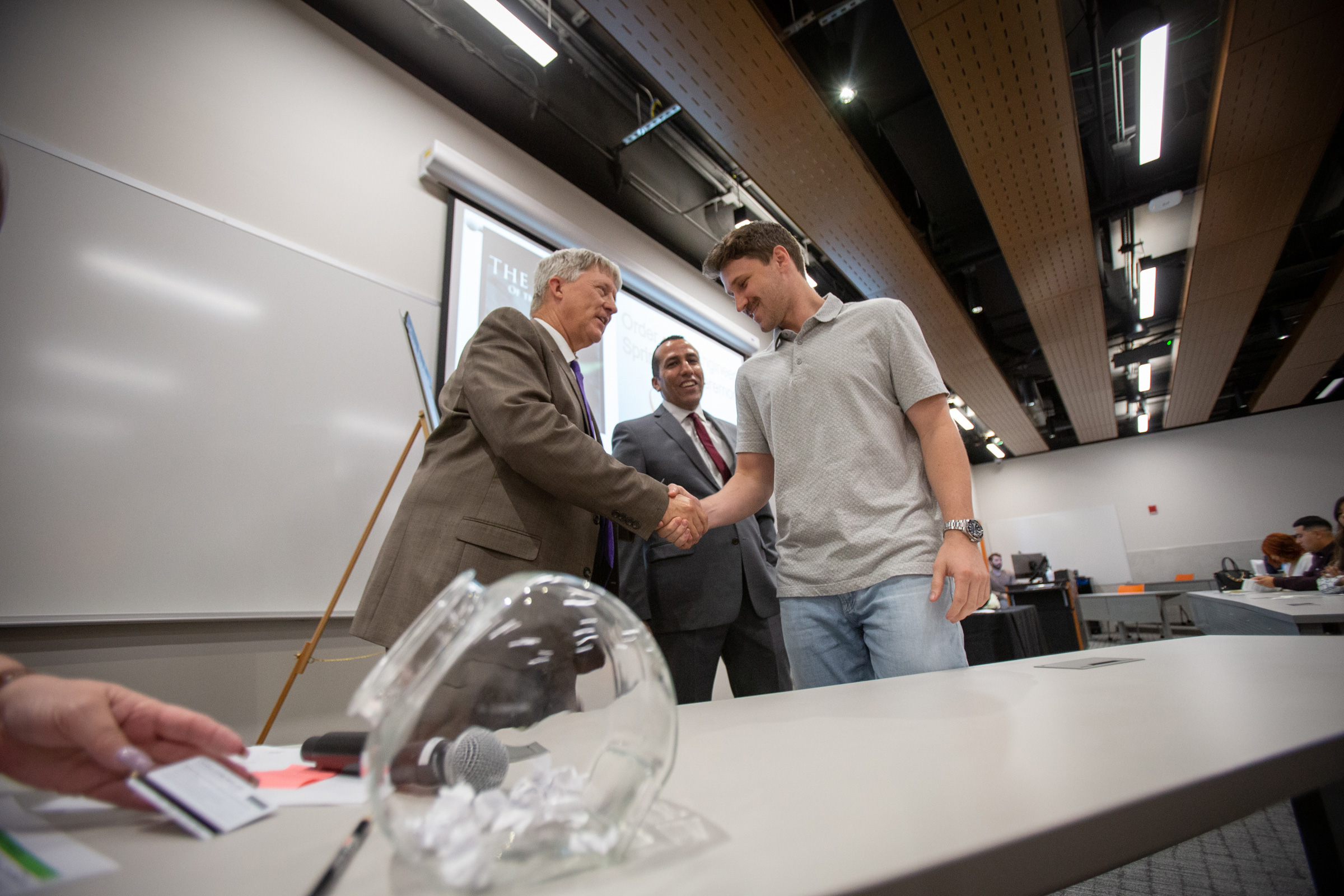 "I am grateful for the immense personal growth and resilience I have developed," Riley said. "The challenges and sacrifices I encountered throughout this transformative experience have shaped me into a stronger individual both academically and personally. I have learned to embrace uncertainty, adapt to changing circumstances, and persevere in the face of adversity."