Join UTPB in welcoming our newest mascot, Fiona Falcon!
At UTPB, Freddy Falcon is no stranger- he's a staple on campus, some might even say a legend. For years he's been the center of attention and let's be honest, he's not complaining. He gives out high-fives, free hugs, and performs with the best of them alongside our Cheer and Dance teams. But sometimes, it gets lonely being a star.... 
That's why he's invited his childhood best friend, Fiona (conveniently also a Falcon) to share the limelight. After all, the campus is growing and that means we have more fans. Realistically, Freddy knew he couldn't be the only one hyping the crowds at games.  
When Fiona got the call from Freddy, she was excited but had one very important stipulation: she wanted to wear the color blue on her uniform. It's what compliments her eyes the best. Freddy was concerned because UTPB's colors are orange, white, and black! Nevertheless, Freddy got to work even taking his concerns to the UTPB President. After months of hard conversations, it was officially decided: UTPB would add blue as an accent to our University colors. There was no better time to add a new school color as UTPB was set to kick-off their 50th anniversary celebrations (in October 2023). 
Freddy gave Fiona the good news, so she tightened her bow and dusted off her pom poms and flew to West Texas (literally). 
We know our Falcons will welcome our new mascot, Fiona with open arms! She's ready to take on the task at hand- being the biggest UTPB fan alongside her best friend Freddy.  
Welcome to campus, Fiona! We can't wait for you to #FlyWithUs.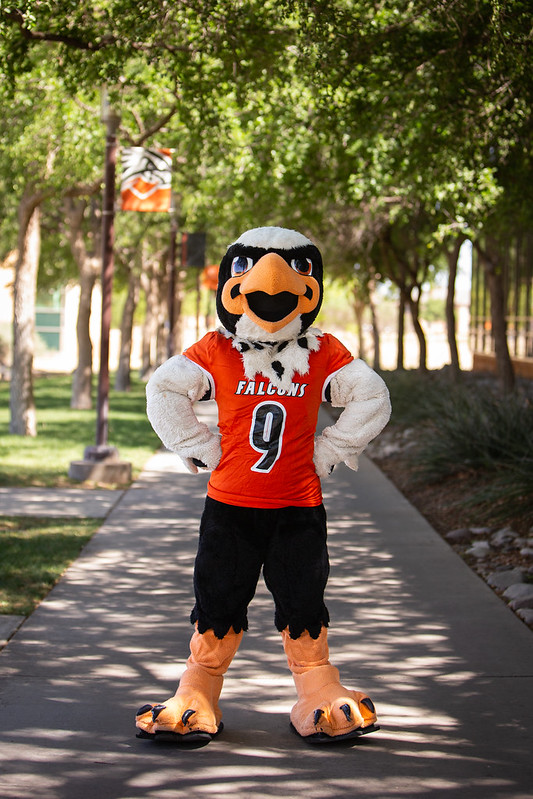 About Freddy:
Year created: Early 2000's (exact year unknown) 
Favorite color: Orange 
Favorite song: UTPB's Fight Song 
Favorite spot on campus: Student Activities Center 
About Fiona: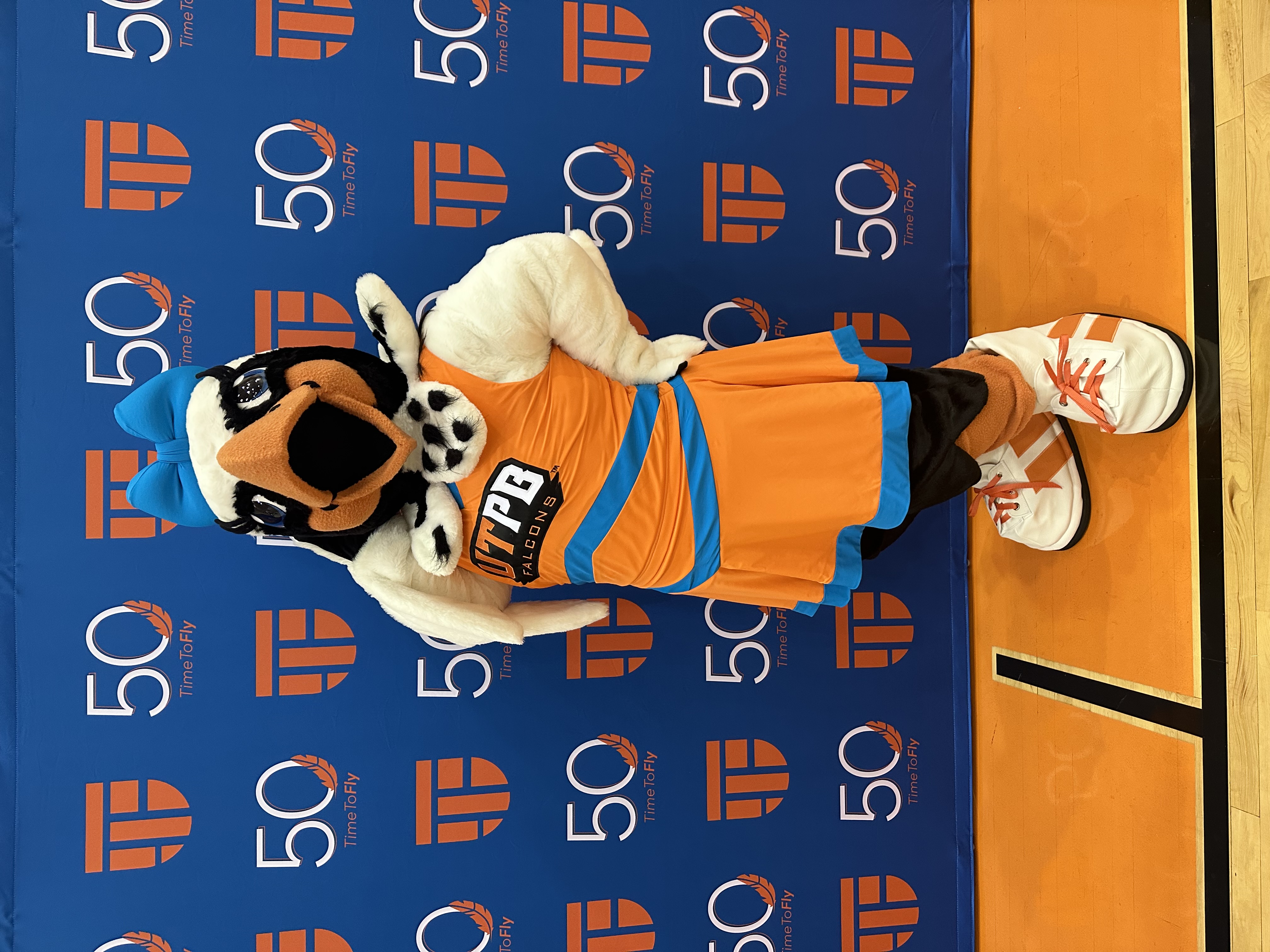 Year created: 2023 
Favorite color: Blue 
Favorite song: We Are The Champions 
Favorite spot on campus: Fiona's court (coming soon to the UTPB Quad)