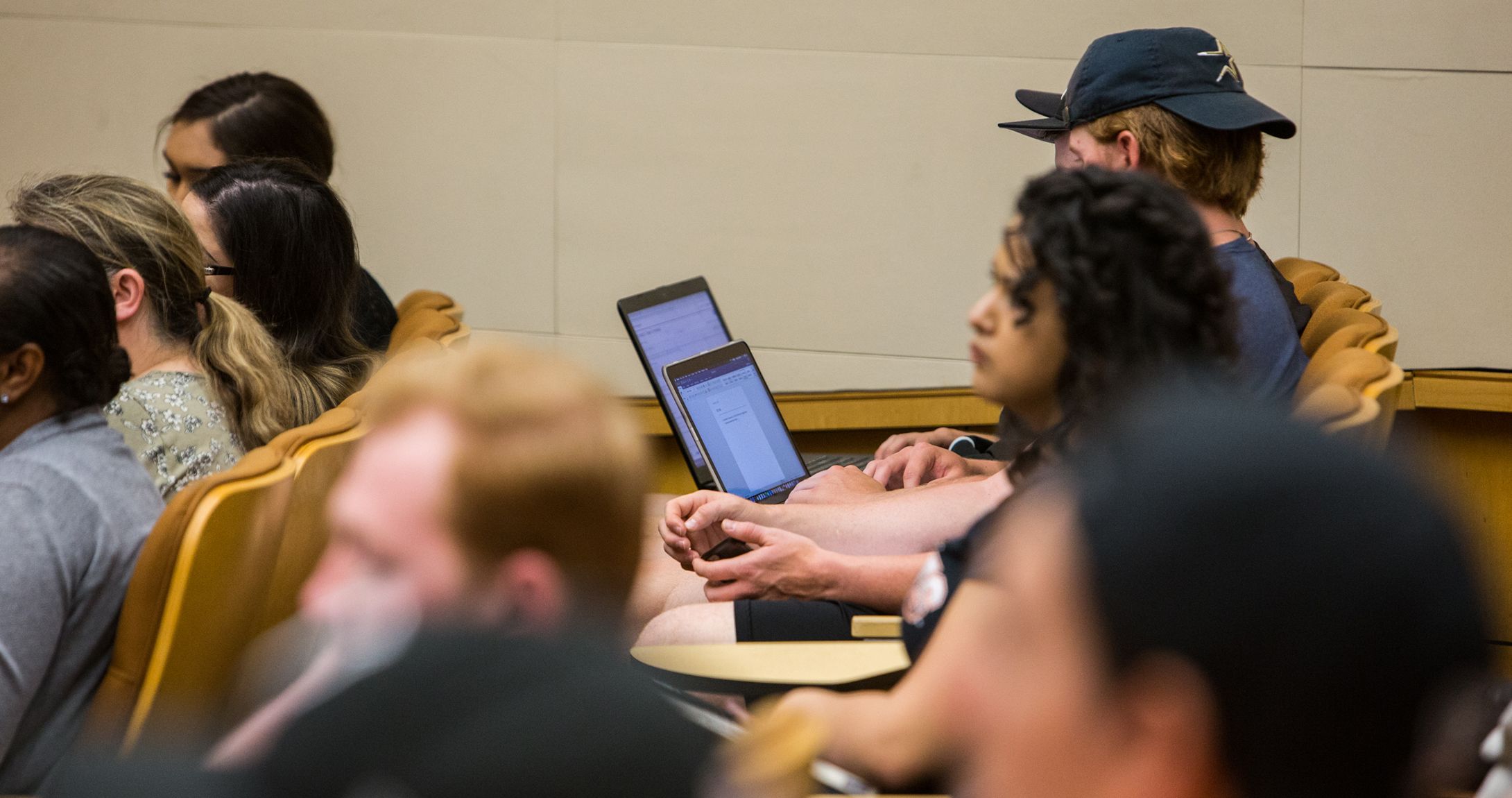 Honorlock is an online remote proctoring tool that allows you to take your exam remotely. It does not require you to download any software and integrates seamlessly with Canvas by means of a Chrome Extension that can be easily removed and added back later. You DO NOT need to create an account or schedule an appointment in advance. It is completely controlled by the Instructor with real-time video updates as soon as students finish testing.
Getting Started with Honorlock
Resources for Students
Minimum Computer Requirements to use Honorlock
A laptop or a desktop computer (cannot be a tablet, ipad or phone). Most laptops have microphone and camera integrated. Minimum operating system: Windows 10, MacOSX 10.13+, or Chrome OS.
A webcam & microphone.
A photo ID (government issued ID, school ID, passport)
Google Chrome browser (download Google Chrome)
The Honorlock Chrome Extension (download extension)
A stable, reliable high-speed internet connection (Speed: 1.5 Mbps download, 750 Kbps upload)
A quiet and bright location to take a proctored exam
Students can run a system requirement check by going to the

 

Honorlock Support

 

page. Scroll down until you see "Simple Single-Click Test".
To better understand how your exam will be proctored, watch the video below which provides an overview on the Honorlock Proctored Testing experience, and contains examples of a successful room scan.
Proctored Exam Expectations
Failing to follow the exam rules may impact your exam grade and course grade. Proctors report suspected violation to instructors as well as to the appropriate department.
By taking a UTPB Online Proctored assignment or exam, you agree to comply with the General Academic and Research Policies, which expressly prohibits Scholastic Dishonesty. Scholastic Dishonesty includes, but is not limited to the following:
Plagiarism
Collusion
Cheating
Fabrication
Resources for Faculty
Honorlock Training Webinars
View a complete list of Honorlock's upcoming training webinars here.