School of Nursing
It's your calling.
Called to be a nurse?
If nursing feels like YOUR CALLING, we look forward to visiting with you about earning your Bachelor of Science in Nursing (BSN) at the The University of Texas Permian Basin School of Nursing.
Ready to join the Falcon Family?
A nurse will often say they knew in their heart that nursing was their calling. Nursing is a challenging yet highly-rewarding career. Your Bachelor of Science in Nursing (BSN) degree from UT Permian Basin School of Nursing prepares you for success as a valued nursing professional in a consistently high-demand occupation.
The Baccalaureate Degree Program in Nursing at The University of Texas Permian Basin is accredited by the Commission on Collegiate Nursing Education (http://www.ccneaccreditation.org).
Please note that acceptance into UTPB does not guarantee acceptance into the Nursing program.
UTPB School of Nursing Admission Criteria changed effective June 15, 2023 for the Spring 2024 semester start date.
All prerequisites must be completed prior to admission to the Nursing program. Students may apply for the Nursing program only after completion of courses listed through Semester 3 of the BSN Course Map.
The student's Advisor will send a link to the School of Nursing application when the student has completed the prerequisite requirements.
To view the full list of Admission Criteria, please click on the bar below titled Admission Criteria. Applications will not be considered unless the requirements are met.

Questions? Please email nursingadmissions@utpb.edu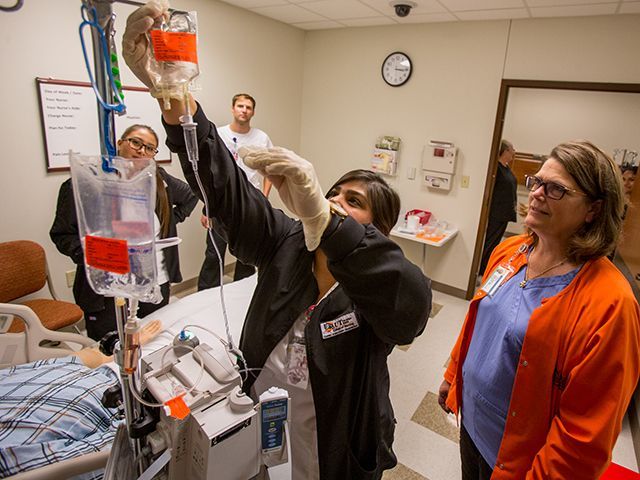 5 Factors for Choosing a Nursing School
Are you ready to begin your journey in nursing? Here are five important factors you should consider when selecting a nursing school.
The Five Factors