Energy Business Programs
Discover the World's Natural Resources. 
It's no secret that the energy sector has been an important driver of industrial growth in providing fuel to power the rest of the economy. To aid with these efforts, energy professionals are crucial. Does the idea of managing, negotiating, and working with renewable resources sound exciting? If so, a degree or certificate in Energy Business is the right fit for you. 
Why Energy Business at UTPB?
Quality Education
AACSB & AAPL Accredited! Gain a degree from our top-tier accredited programs
Financial stability
Earn an above average salary in a thriving industry
Create impact
Positive environmental impact and building business solutions
Why should I study Energy Business?
Whether you're looking to add a distinction to your degree plan or you have come back to school for specialized training, a focus in energy business is great job prep and resume builder. 
A degree or certificate in Energy Business helps students who are interested in careers managing property, mineral, and water rights in the petroleum, solar, or wind energy industries. The growing demand for energy resources provides students with more job opportunities and unique skills required for a long-term career within the energy field.
What are my job prospects?
Energy professionals provide business services for natural resource companies, typically oil and gas. The skills you develop here will launch you into a wide range of career opportunities, including: 
Petroleum Landman 
Facility manager 
Property supervisor   
Land negotiator 
Oil & Gas operator 
What kind of skills will I learn?
Professionals will enter the workforce ready to do fieldwork as well as the legal and negotiation work in the office. Graduates leave UTPB with the skills to succeed in many areas of the energy business, including: 
Negotiating contracts and leases 
Determination of the ownership of surface and subsurface rights 
Serving as a liaison between lease owners and exploration/production companies 
Analyzing oil and gas leases, joint operating agreements 
Researching mineral and leasehold ownership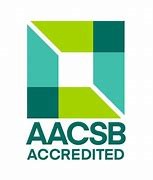 Our business programs have once again been extended accreditation by the Association to Advance Collegiate Schools of Business (AACSB). These programs include Management, Marketing, Accounting, Finance, and our graduate programs.

UTPB's Energy Land program is one of 10 programs in North America accredited by the AAPL (American Association of Professional Landmen). The AAPL helps to support and represent the best interests of America's energy land professionals to advocate for policies and practices that ensure the continued success of our nation's energy needs.