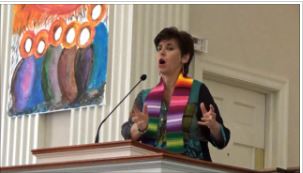 LGBT + Alliance Lecture to Focus on Love and Faith
Nov 01, 2018
A UT Permian Basin student group is working to inspire all students and ensure all people on campus are getting the support they need.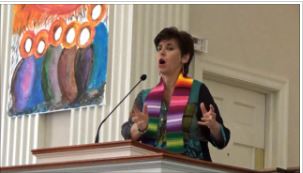 The LGBT + Alliance will be hosting Susan Cottrell for a special lecture Saturday, November 3rd. Cottrell is known as a prominent voice for faith parents of LGBTQI children. She has been featured on ABC's 20/20, Nightline and Good Morning America. She is an international speaker, public theologian, acclaimed author and consultant. Through her nonprofit organization – FreedHearts – Susan champions the LGBTQI community and families with her authenticity and tender-hearted zeal. She challenges Christians to love as the foundation of faith.
Cottrell will be speaking about the struggles of love and acceptance in the community, providing testimony on her experience as a mother with LGBTQ children and their journey as a family.
Lydia Bullock with LGBT + Alliance says they hope students will walk away knowing there is always someone on their side.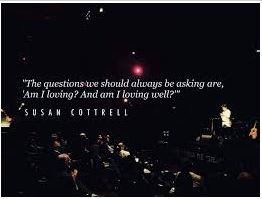 "Our group provides the UT Permian Basin campus with a safe, supportive and resourceful environment for students to confide in," Bullock said. "Many times, it does not seem like there can be anybody on your side."
Bullock encourages students to bring friends and family to the inspiring event. The lecture will be inside the UTPB Library Lecture Hall 002 from 12pm to 1pm on Saturday, Nov. 3rd.