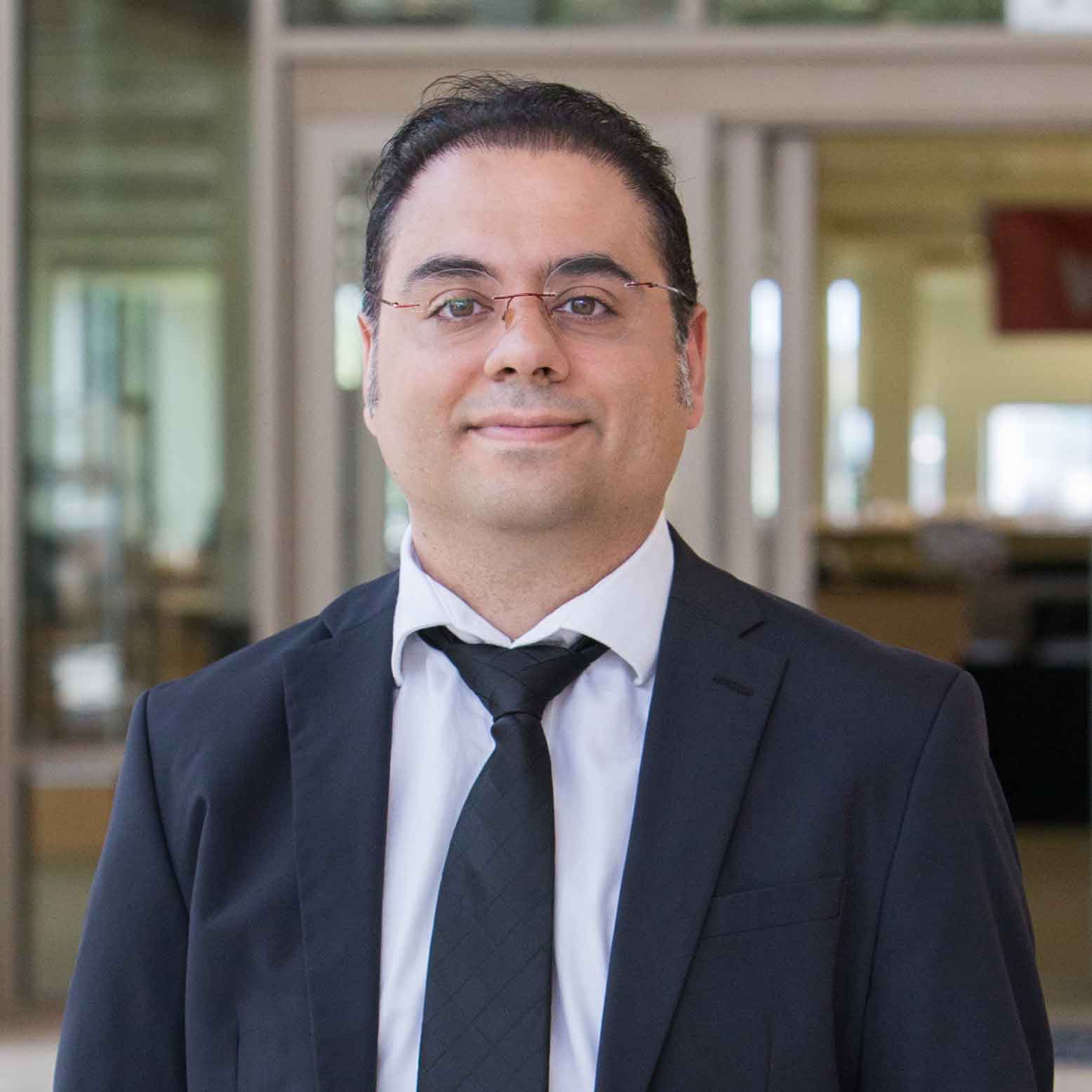 Amin Davoodi
Assistant Professor of Bilingual and ESL Education
Department of Literacy, Languages, and Special Populations
College of Education
Dr. Amin Davoodi is an Assistant Professor of Bilingual and ESL Education in the department of Language, Literacy and Special Populations at University of Texas Permian Basin. He is ethnically Kurdish from Kermanshah, Iran, and he came to the US to do his PhD in 2016. He received his PhD in ESL, Technology and Teacher Education (curriculum and instruction) from Texas A&M University in 2021. His areas of research interest are educational equity for English language learners and home-bound students, TESOL, robot-assisted learning, and bilingual education. He became a teacher in 2007 and ever since has been teaching and conducting multiple research studies in the field of second language learning. Dr. Davoodi has received numerous awards, grants and scholarships including Texas Education Public Grant, CEHD Strategic Research Fellowship, CEHD Dean's Award, and CEHD Research Grant from Texas A&M University, Professional Development Scholarship Award from TESOL International Association in 2019, and Educational Technology Interest Section Award from MidTESOL2017. In 2021, he became the first student from the College of Education and Human Development at Texas A&M University to win the Three-Minute Thesis (Dissertation) competition. He received the judges' award and the people choice award and later represented Texas A&M University in the Regional 3MT competition at the Conference of Southern Graduate Schools where he won the Heat 3 People Choice Award. His presentation focused on how robots can be used to improve educational equity and access for homebound students. In 2019, he was selected as the recipient of the Community of Scholars Unsung Hero Award which recognizes graduate and professional students with exceptional stories of selfless service in local communities and beyond. Dr. Davoodi is an internationally certified teacher trainer and was the first TESOL Certificate Coordinator and the lead teacher trainer at the Center for Research & Development in Dual Language & Literacy Acquisition at Texas A&M University. In this program, he trained ESL and EFL teachers from more than 25 countries. Dr. Davoodi's work on robot assisted learning has been covered by numerous media outlets and news agencies like KBTX, Eagle, Daily Collegian, and so on.
Education
(2021) Ph.D. ESL, Technology, and Teacher Education (Curriculum & Instruction), Texas A&M University, College Station, TX, USA.

(2015) M.A. TESOL/Applied Linguistics, Razi University, Kermanshah, Iran.

(2011) B.A. English Language and Literature, Razi University, Kermanshah, Iran.
Research Interests
Bilingual Education

Robot Assisted Learning

Educational Technology 

TESOL

Educational equity for English language learners and home-bound students

Narrative Inquiry 
Check out Dr. Davoodi's Google Scholar profile for a list of his publications