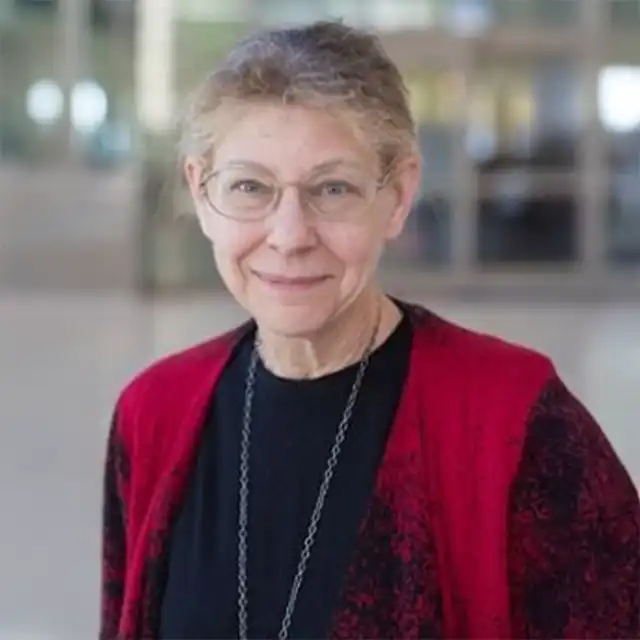 Gae Kovalick
Associate Professor
Biology Program
Department of Biology
College of Arts and Sciences
Education
B.A., Biology, Wittenberg University, 1980
Ph.D., Biology, University of North Carolina at Chapel Hill, 1984
Courses taught
General Biology I
Human Physiology
Human Anatomy lab
Invertebrate Zoology lab
Animal Physiology
Genetics
Developmental Biology
Select publications
Kovalick, G.E., and Griffin, D.* (2005) Characterization of the SCP/TAPS gene family in Drosophila melanogaster. Insect Biochemistry and Molecular Biology. 35: 825-835.
Megraw, T., Kaufmann, T.C., and Kovalick, G.E. (1998) Sequence and expression of Drosophila Antigen 5-related 2, a new member of the CAP gene family. Gene 222: 297-304.
Kovalick, G.E., Schreiber, M.C.*, Dickason, A.K.**, and Cunningham, R.A.** (1998) Structure and expression of the Antigen 5-related gene of Drosophila melanogaster. Insect Biochem. Mol. Biol. 28: 491-500.
Kovalick, G.E., and Beckingham, K.M. (1992) Calmodulin transcription is limited to the nervous system during Drosophila Dev. Biol. 150:  33-46.
Kovalick, G.E., and Koeppe, J.K. (1983) Assay and identification of juvenile hormone binding proteins in Leucophaea maderae. Cell. Endocrinol. 31: 271-286.
Research interests
Characterization of genetic differences between sister species Burnsius communis and Burnsius albescens (Lep idoptera, Hesperiidae)
Analysis of male reproductive development in skipper butterflies (Hesperiidae)