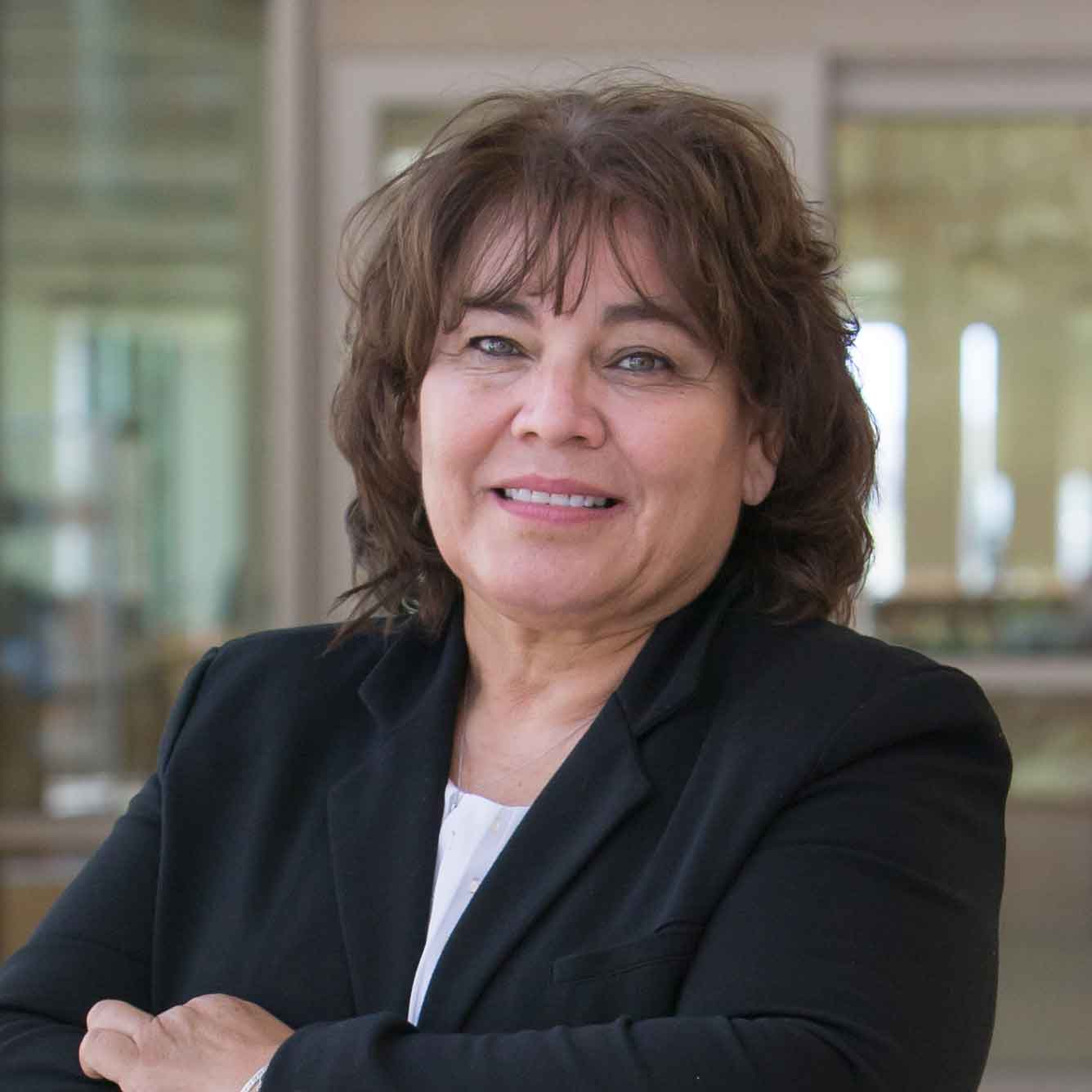 Yolanda Salgado
Associate Professor and Program Coordinator, Bilingual/ESL Education
College of Education
Department of Counseling, Bilingual Education, and Educational Leadership
Dr. Salgado is an associate professor for the College of Education at the University of Texas Permian Basin. She currently serves as the Coordinator for the Bilingual/ESL Program and Department Chair for the Curriculum & Instruction Department. She has been with UTPB now for 20 years, and within those 20 years, her roles have included many - from Grant Coordinator, Lecturer, Assistant to Associate Professor, and Interim Dean. Before arriving at UTPB, Dr. Salgado served as a bilingual teacher with the Ector County Independent School District. Prior to her career with ECISD, she lived in Arizona where she worked extensively with families and children. She enjoys working to create impactful learning environments that engage students to ensure the proper level of understanding in curriculum and research is met. She received the Excellence in Teaching Award in 2013 and the Don Quixote Educators Award in 2014; the same year she received tenure at the university.
Education
(2008) Ph. D. Curriculum & Instruction: Bilingual/TESOL, New Mexico State University Doctoral Dissertation: Title: A Grounded Theory Study of Parents' Cognitive Influences in the Bilingual/English Immersion Decision-Making Process: Influences &Perceptions. Las Cruces, New Mexico

(2002) M. Ed. Bilingual/ESL, the University of Texas of the Permian Basin, Odessa, TX

(1995) CDA: Child Development Associates, Central Arizona College, Apache Junction, AZ

(1990) Bachelor of Science, Justice Studies/Social Work, Arizona State University, Tempe, AZ

(1987) Associates of Arts: General Studies/Psychology, Glendale Community College, Glendale, AZ

(1982) Texas High School Diploma: General Studies, Pecos High School, Pecos Texas
Professional Licensure and Certification
(2001) State Board for Educators Certification: Licensure Endorsement for Classroom Teaching: Bilingual/ESL 1st – 8th: State of Texas

(2004) State Board for Educators Certification: Principal: State of Texas
Research Interests
 Research interests include paradigms that impact all areas of social justice, diversity, equity, language, and how it affects people and the social culture context they live in. 
Publications
Rosenblatt, K., Wilson, T., Salgado, Y. (2020). Investigating the Use of Video Modeling to Increase Reading Comprehension Among English Language Learners: A literature Review. Journal of Social Policy and Education. Manuscript ID: IJSPE-202111
Smith, A. & Salgado, Y. (2018). Teaching literacy to English language learners in the borderlands: A case study of a sixth-grade language arts and reading teacher. Reading Improvement.
Avalos, M.D., & Salgado, Y. (2016). Legacy of Hope: Latinas Overcoming Barriers. National Forum of Educational Administration and Supervision Journal, volume 24, Number 4. November 4, 2016.
Salgado, Y. (2015). The effects of language brokering on children, parents, and families. National forum of Multicultural Issues Journals, Volume 12, Number 1, 2015.
Salgado, Y., Carter, J., Hurst, J., & Smith, A.M. (2014). The Teacher Preparation Initiative. Journal of Teaching Effectiveness and Student Achievement, 1(1). 75-84
Amaro, C., Brown, A., Carter, J., Collins, D., Davis, R., Ellis, J., Evans, A., Salgado, Y., …. Valdez, S. (2013). Teacher Preparation Initiative. AVID Press, AVID Center – San Diego, CA.
Salgado, Y., & Avalos, M.D. (2017). Language Brokering Effects on Parent-Child Relationships, Bilingualism and Cognitive and Emotional Development. Chapter in Chapter in Stressing and Coping of English Learners in the 21st Century, (pp. 27-38) Information Age Publishing
Salgado, Y. (2010). Educación is not Education: Understanding Language in the Southwest Borderlands, In Williams, E. (Eds), Critical Issues in Literacy Pedagogy: Notes from the trenches, Cognella Academic Publishing.
William, E., & Salgado, Y. (2008). The social and political implications of educational practices on American schooling. In the U.S. Presidency and Social Justice: Implications for Public Education. H.P. Baptiste (ED), Caddo Gap Press.
William, E., & Acosta, Y. (2006). Public school benefits for children, families, and employers. Submitted in P, Ludemann & B. Perry (Eds.), Perspectives: Child Development (no 34). Houghton Mifflin.