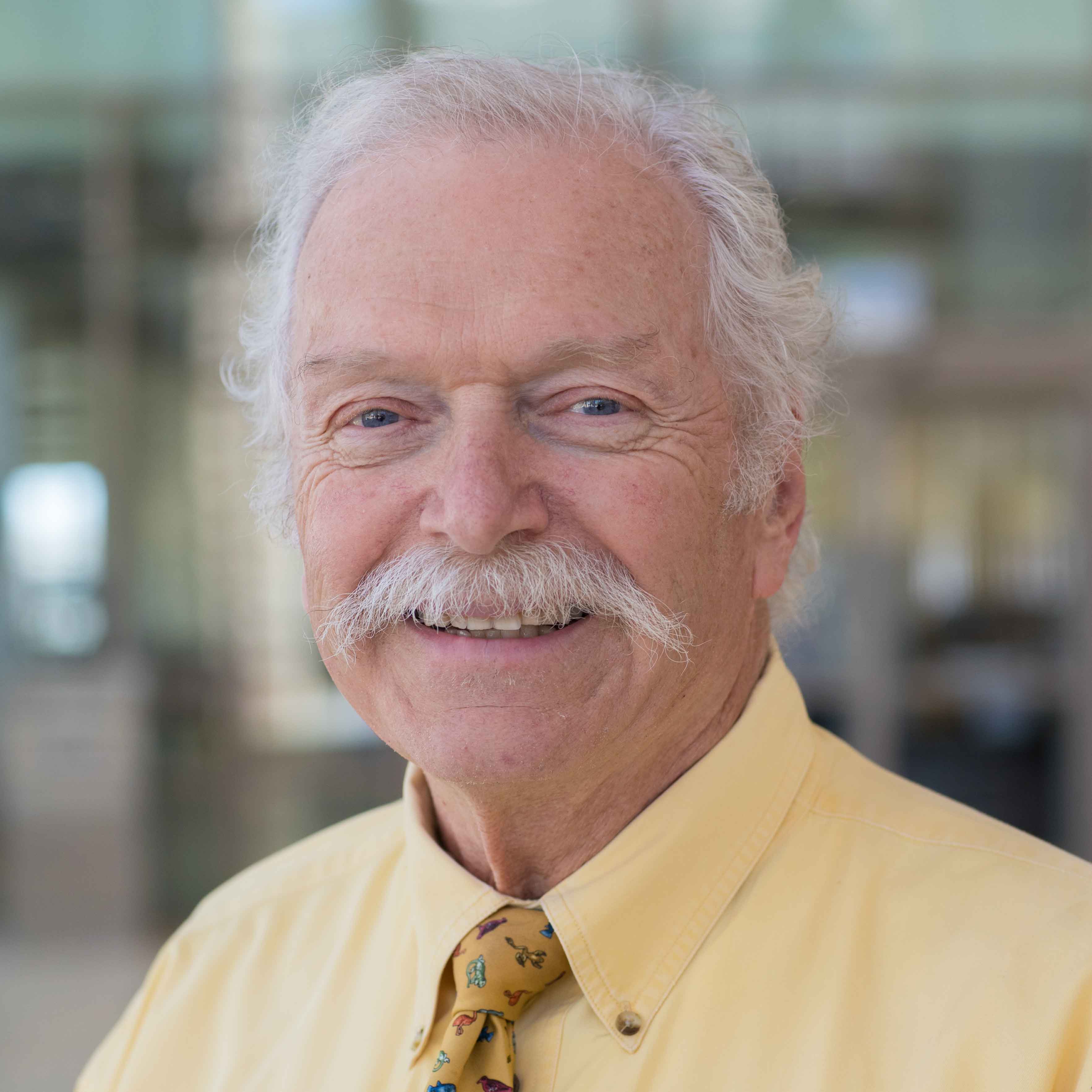 Robert Trentham
Senior Lecturer and Research Associate
College of Arts and Sciences
Department of Geosciences
Geology Program
Dr. Bob Trentham is a Senior Lecturer and Research Associate in Geology. He works with the petroleum industry on applied research and has received over $3,500,000 in grants from the Department of Energy and the Research Partnership to Secure Energy for America to study CO2 and Residual Oil Zones during the past decade. He has added a number of petroleum industry related classes to the graduate and undergraduate geology programs and been advisor on a number of oil related theses. He has obtained numerous private industry donations of oil related data as well as over 30,000' of core for use in the classroom and theses.
Bob had over 20 years of oil industry experience in exploration and production before coming to UTPB in 2001, and he continues to serve on a number of petroleum industry technical boards, including: Annual CO2 Conference, Midland Energy Library, and previously the West Texas Geological Society, Permian Basin Section of the SEPM, and Permian Basin FutureGen Task Force. He received his B.S. and M.A. in Geology from City College of New York and D.G.S. in Geology from the University of Texas at El Paso.
Curriculum Vitae CEED Home Page
---
Recent Teaching
UNDERGRADUATE
Sedimentary Rocks for Engineers

Core Description

Rock Cuttings Description

Igneous and Metamorphic Rocks

Geology of the Permian Basin

Basic Field Methods (Team Teaching)
GRADUATE
Petroleum Geology
Subsurface Methods
Exploration and Production Logging
Volcanology
Arid Lands Hydrogeology
---
Research Interests
During the past decade, Dr. Bob has focused on industry-sponsored applied research, as well as DOE and RPSEA Grant-funded research on Residual Oil Zones (ROZ). Specifically, he has studied the development of ROZs, strategies to produce oil from ROZ utilizing CO2, and identification of ROZ future potential. He has participated in or directed outcrop and core studies of the producing formations in the Permian Basin, including karsted carbonate oil and gas reservoirs. He is studying the inter-relationship of naturally occurring salt dissolution with production associated dissolution in the development of sinks and sag at the surface and the hydrology of West Texas.
---
Publications
Trentham, R. C., Melzer, L. S., Vance, D. B., Kuuskraa, V., and Petrusak, R., 2015, Identifying and Developing Technology for Enabling Small Producers to Pursue the Residual Oil Zone (ROZ) Fairways in the Permian Basin San Andres. Research Partnership to Secure Energy for America (RPSEA) 10123.17.FINAL, Final Report, 504 pages, plus appendices.
Trentham, R. C., Melzer, L. S., Kuuskraa, V., and Koperna, G., 2015, Case Studies of the ROZ CO2 Flood and the Combined ROZ/MPZ CO2 Flood at the Goldsmith Landreth Unit, Ector County, Texas. Using "Next Generation" CO2 EOR Technologies to Optimize the Residual Oil Zone CO2 Flood. DOE Award No.: DE- FE0005889, Final Report, 221 pages.
Trentham, R. C. and Stoudt, E. L., 2014, To Develop a Modular Curriculum for Training University Students in Industry Standard C02 Sequestration and Enhanced Oil Recovery Methodologies, DOE Award no.: DE-FE0002111 Final Report, 174 pages plus appendices.
Melzer, L. S. Kiker, R., Wackowski, R. and Trentham, R. C., 2013, CO2 Flooding School, presented to 40 professionals from the 3 Chinese oil companies in Beijing, China. The course was sponsored by the Clean Air Taskforce, and the U. S. Trade Office, U. S. China Embassy.
Trentham, R. C., Melzer, L. S., Vance, D., 2012. Commercial Exploitation and the Origin of Residual Oil Zones: Developing a Case History in the Permian Basin of New Mexico and West Texas. Research Partnership to Secure Energy for America (RPSEA), 08123-19-FINAL, Final Report. 121 pages, plus appendices.