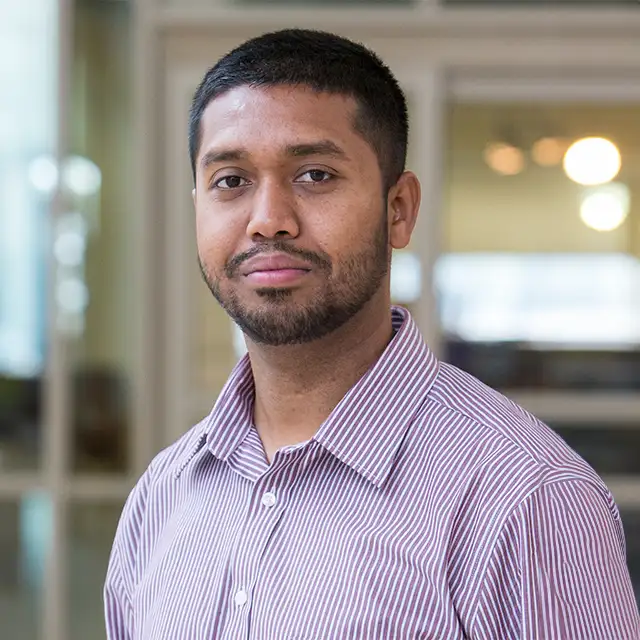 Md Salah Uddin
Assistant Professor
College of Engineering
Department of Mechanical Engineering
Mechanical Engineering Program
Professional Preparation
University of North Texas, Denton, Texas, USA.
• Ph.D. in Mechanical and Energy Engineering        
• MS in Mechanical and Energy Engineering        
Bangladesh University of Engineering Technology (BUET), Dhaka, Bangladesh
• Bachelor of Science (B.Sc.) in Mechanical Engineering 
Appointment                                  
• Assistant Professor, University of Texas Permian Basin, Texas (08/2019- Present)
• Visiting Assistant Professor, Georgia Southern University, Georgia (08/2017- 08/2019)
Key publications
• M.S. Uddin, and J. Ju (2020), Effect of crosslinking agents on drug distribution in chitosan hydrogel for targeted drug delivery to treat cancer, Journal of Polymer Research, 27(81), Springer.
• M.S. Uddin, W. Brostow (2020), Functional polymeric flocculants for water treatment, Journal of Materials Education Vol. 42 (1-2): 41-50.
• M.S. Uddin, J. Ju (2016), Multiscale modeling of a natural rubber: bridging a coarse-grained molecular model to the rubber network theory, Polymer, 101, 34-47.
• M.S. Uddin, J. Ju (2016), Enhanced Coarse Graining of a Thermoplastic Polyurethane Elastomer for multiscale modeling, Journal of Engineering Materials and Technology, 139(1).
• M.S. Uddin, and J. Ju (2017), Understanding the shape memory behavior of thermoplastic polyurethane elastomers with coarse-grained molecular dynamics simulations, MRS Advances, MRSF16-2538434, pp. 1-6.