UT Permian Basin's goal is to have 250 donors on April 8, 2020.
The inaugural Falcon Giving Day is right around the corner and your generosity is more important now than ever before. So what is Falcon Giving Day? It's 24 hours of online fundraising with one common goal: raise money to help our students and University succeed.
The reality brought on by COVID-19 is something no one could have predicted, but our Falcons are resilient. On April 8, 2020 please consider supporting our students who call UT Permian Basin home by giving to our Student Emergency Fund. In these uncertain times, The University of Texas Permian Basin is committed to supporting our students.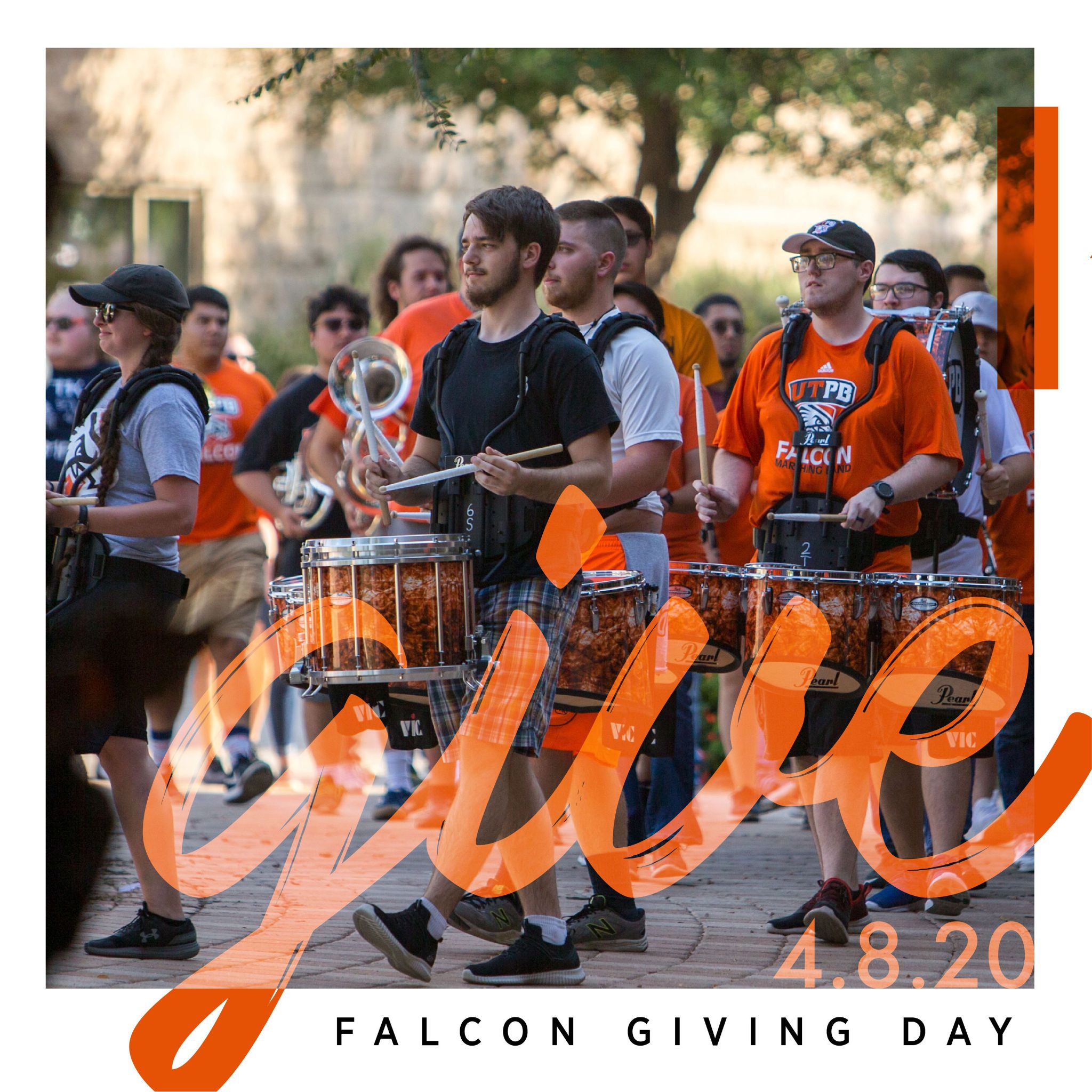 "We depend on the generosity from donors, alumni, staff, faculty, and the community to meet the needs of our region--to help our students during this pandemic, many of which cannot return home. Investing in UT Permian Basin means investing in the future of West Texas," said UT Permian Basin Annual Giving Coordinator, Danielle Davila.
UT Permian Basin's goal is to have 250 donors on April 8, 2020. The size of the donation doesn't matter! Whether you give $5 or $5,000- your donation will go toward student emergency funds, scholarships, or University enhancements- just to name a few options.
"We invite Falcons near and wide to #FlyWithUs this Falcon Giving Day! Let's soar together to change lives so that our students, faculty, and researchers can change the world," said Davila. 
On April 8, the University will be inviting the community to give back. We encourage everyone to visit our Falcon Giving Day page and whether you give time or money be sure to post a selfie along with #FlyWithUs!