Bric Turner graduated from UT Permian Basin in 1996
UT Permian Basin alum, Bric Turner was recently named the new superintended of Meadow ISD. A big job and a role he's honored to have.  
"This is by far the most important and humbling role I've had as an educator.  The superintendency means so much to a smaller community.  Meadow has entrusted me to take care of its most precious resource." 
The role as superintendent has been years in the making. When Turner decided to go back to school, he had a family and was farming for a living.  
"I was farming and my wife and I had just welcomed our second child. I called UTPB and they told me to come the next day and they would get me registered.  It was such a relief to find a school that was easy to work with and seemed to care about students who were dealing with life as well as going to college."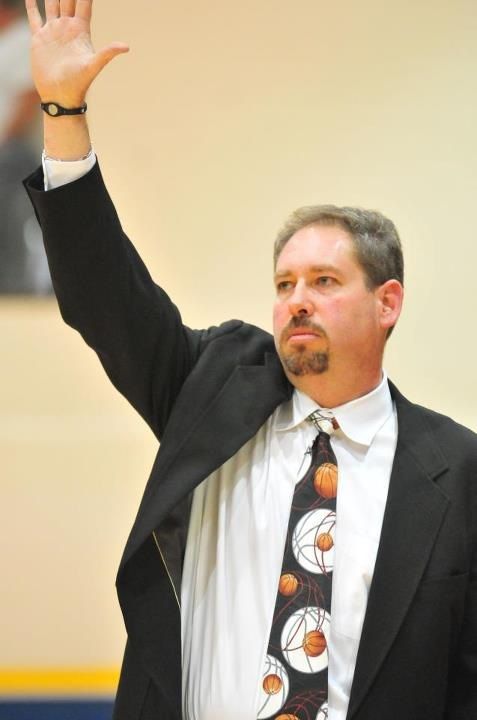 In 1996 his dedication in the classroom paid off when he graduated from UT Permian Basin with a degree in history. After walking the stage, he took his talents from the farm to the court, where he was a basketball coach for two decades at various k-12 schools.  
"I was a girls' basketball coach for 20 years. 18 as a head coach.  I've coached at 1A districts all the way to 6A.  I had a big win with San Angelo Central in 2016 in Odessa when we beat Permian to clinch a playoff spot."  
Once he moved back to the area, Turner knew he wanted to give back to the University that had helped him years ago. That's when he reached out to the Falcon Alumni Network (FAN) and now he serves on the board.  
"UTPB means a lot to me and I wanted to get in a position to help spread the message. The campus seems to have doubled since I was there.  New buildings and new programs are a sign of a school on the rise and I'm proud to be associated with it." 
Are you an alum interested in getting involved? Be sure to get in touch with FAN and sign up for the monthly newsletter to stay in the know!