Former UTPB art student, Amanda Casey was asked to paint a mural in her hometown
UTPB alum, Amanda Casey is making her mark on her hometown, literally! 
Amanda, born and raised in Monahans, was recently selected to paint a mural to help beautify the town.  
"The mural features different wildflowers and a hummingbird. I have always loved drawing flowers. It's just something about their diversity and that they are all different. Even though they are the same biological species, you still won't find any that are identical. I've always loved to sit and watch hummingbirds at feeders. Hummingbirds are important to me because they're an ancient symbol of joy and happiness, and they're said to bring good luck and positive energy!"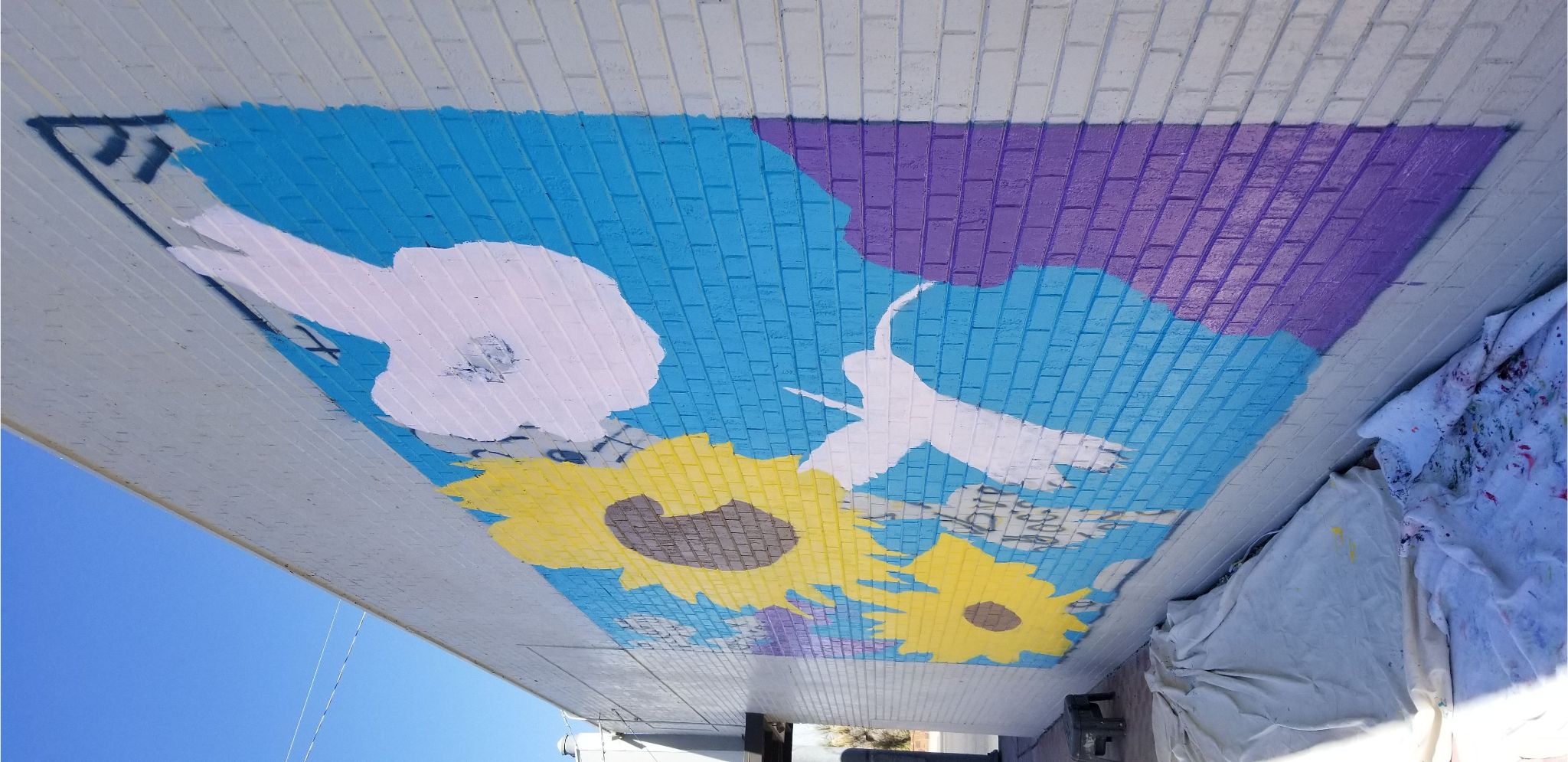 Amanda graduated from UT Permian Basin in May 2021 with a Bachelor's degree in Art. She also earned her teaching certification. While her path to higher education may not have been traditional, Amanda said it's never too late to earn your degree!  
"I moved away for college when I graduated from Monahans High School in 1997. I received my Associates of Graphic Design from The Art Institute of Dallas in 2002. Due to life circumstances, I came back home 21 years later and finished college at the age of 39. Now I'm pursuing a career teaching art!"  
Amanda says she chose UT Permian Basin because she loved the welcoming and encouraging environment on campus.   
"I chose UTPB because, as a single mom of two, it was the closest place to home. UTPB also offers a successful art program which allowed me to work full time while getting hands-on experience from some great professors to complete my Bachelors of Art. Now I get to do the two things that I love most: teaching and art."  
Amanda is currently the elementary art teacher at Tatom Elementary in Monahans and the high school cheerleading coach. She will be teaching 3 class periods for art at the high school beginning the fall of 2022.  
Art students at UT Permian Basin can explore multiple mediums including drawing, painting, sculpture, ceramics, printmaking, and graphic design. The B.A. gives students a broad understanding of foundational art and history with the option to specialize in graphic design. Learn more about UTPB's art degree and apply today!  
UT Permian Basin has more funding available for students than ever before, visit our Falcon Free page to learn how you can go to school for free at UTPB!