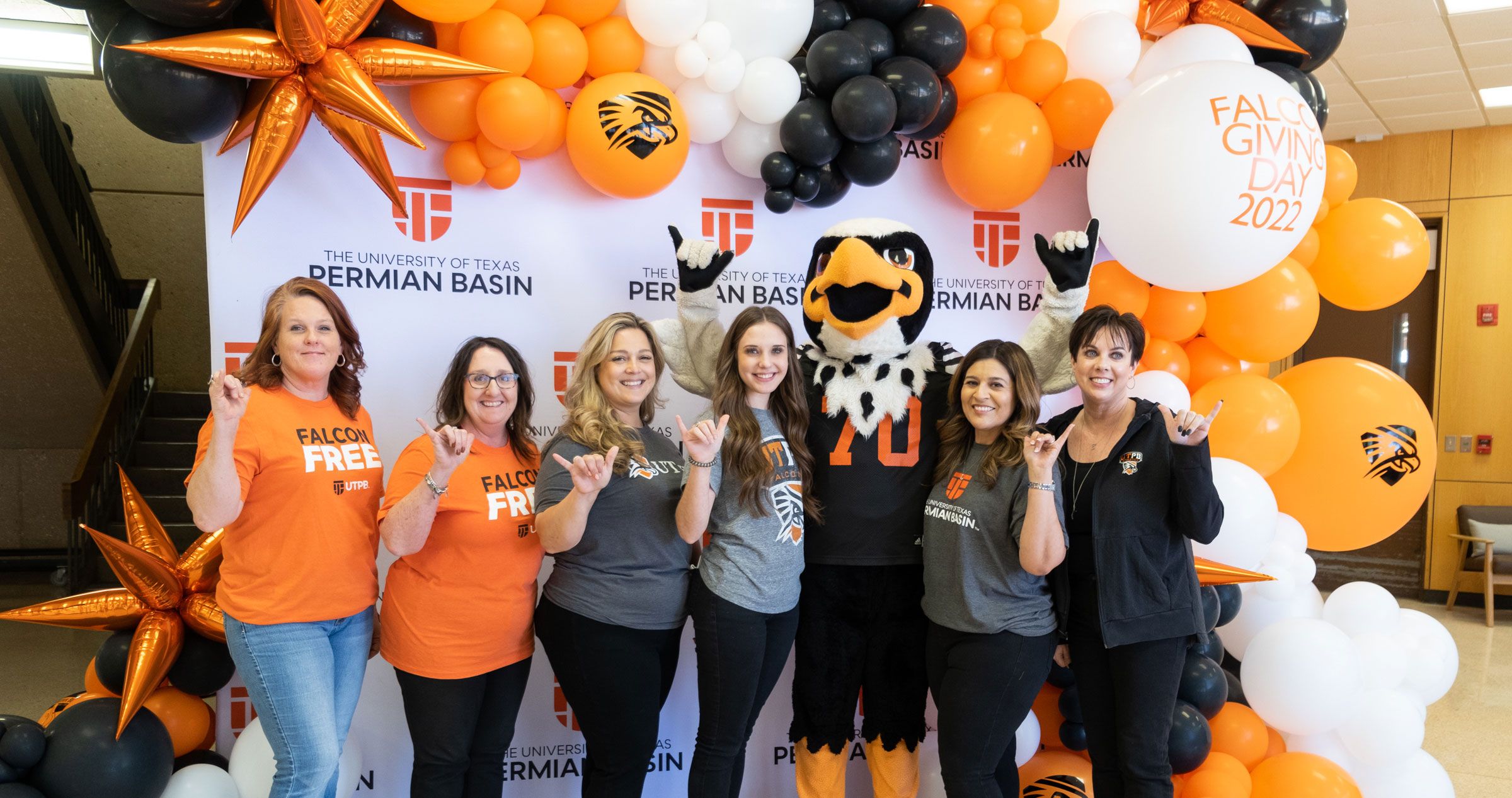 Falcon Giving Day raises more than $360,000 for the University
Apr 18, 2022
By Kamryn Wesson
More than 335 people donated to the campaign
The University of Texas Permian Basin is proud to share the results of Falcon Giving Day 2022! The 24-hour online giving campaign was a huge success for the University.

More than 335 people donated to the campaign across 15 different states. The total number of funds raised amounted to $360,442. Falcon Giving Day had a 24% increase in participation from last year and a 34.5% increase in giving!

"Thank you to everyone who participated in this year's Falcon Giving Day," said UTPB Annual Giving Coordinator, Kimberly Luna. "It has been our most successful yet, and we're excited to see what the future holds for the students who are impacted by these gifts. We are overwhelmed by the support and generosity that has been shown to UTPB."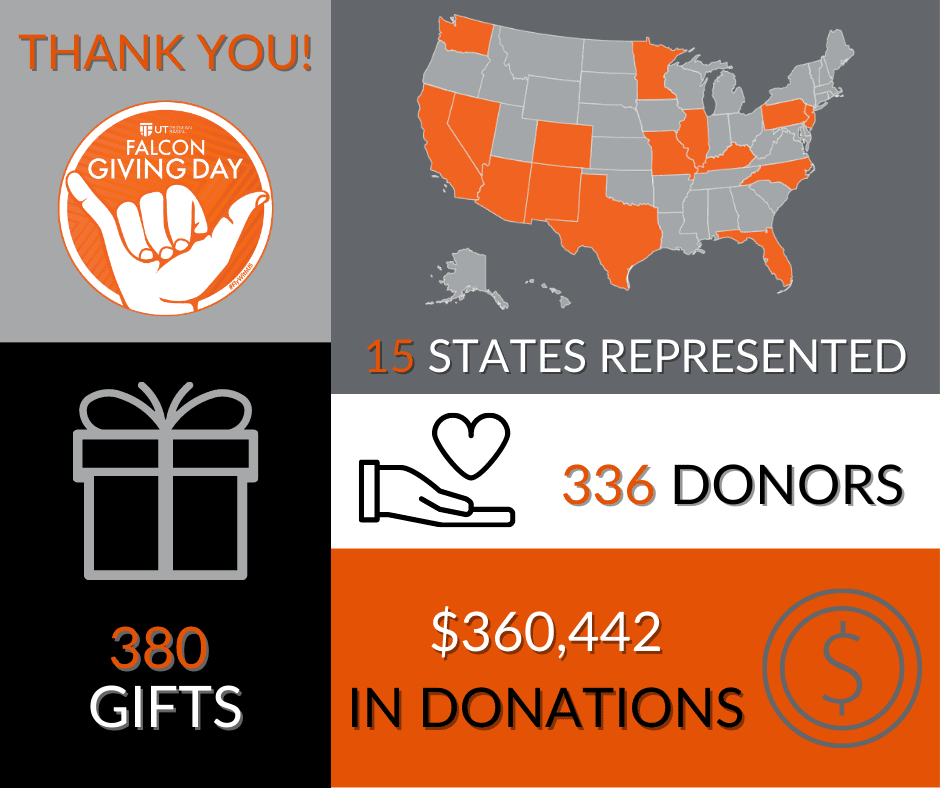 Donations were given to more than 25 areas and departments across campus. A few highlights are:
UTPB Food Pantry
Student Emergency Fund
General Scholarship Fund
Accounting, Art, Business, History and Nursing Scholarships
Athletics
"We are grateful for the overwhelming support for Falcon Giving Day," said Vice President of Advancement, Wendell Snodgrass. "It is awe-inspiring to see so many investments made in our students and their success at UT Permian Basin."
The University would like to express our thanks to everyone who donated funds or their time to help make Falcon Giving Day a success. To give to UT Permian Basin, visit
utpb.edu/give
.