Nathan Lopez said getting involved in undergraduate research helped give him the final push he needed to finish his degree
UT Permian Basin student, Nathan Lopez is a senior studying mechanical engineering. Originally from Midland, Lopez didn't have to go far to find a high-quality education.  
"The reduced cost of the courses and the quality of education so close to home are my favorite things about UTPB. Staying local made more sense to me than acquiring student loan debt by attending a different college. Students choose UTPB for a variety of reasons, but the incredible Engineering facility is at the top of my list." 
Throughout his time at UTPB, Lopez has been involved with the Undergraduate Research program. Recently, he had the opportunity to attend The Capital of Texas Undergraduate Research conference (CTURC). CTURC is a student-organized event hosted at The University of Texas at Austin. 
"While attending the CTURC I was able to meet other researchers from all over Texas. Every individual I met during the conference had brilliant posters and welcoming personalities. Additionally, there were award opportunities, graduate school representatives, industry representatives, and breakout sessions at the conference for attendees. It was a great experience!" 
Lopez explained that getting involved with Undergraduate Research really motivated him to finish his degree.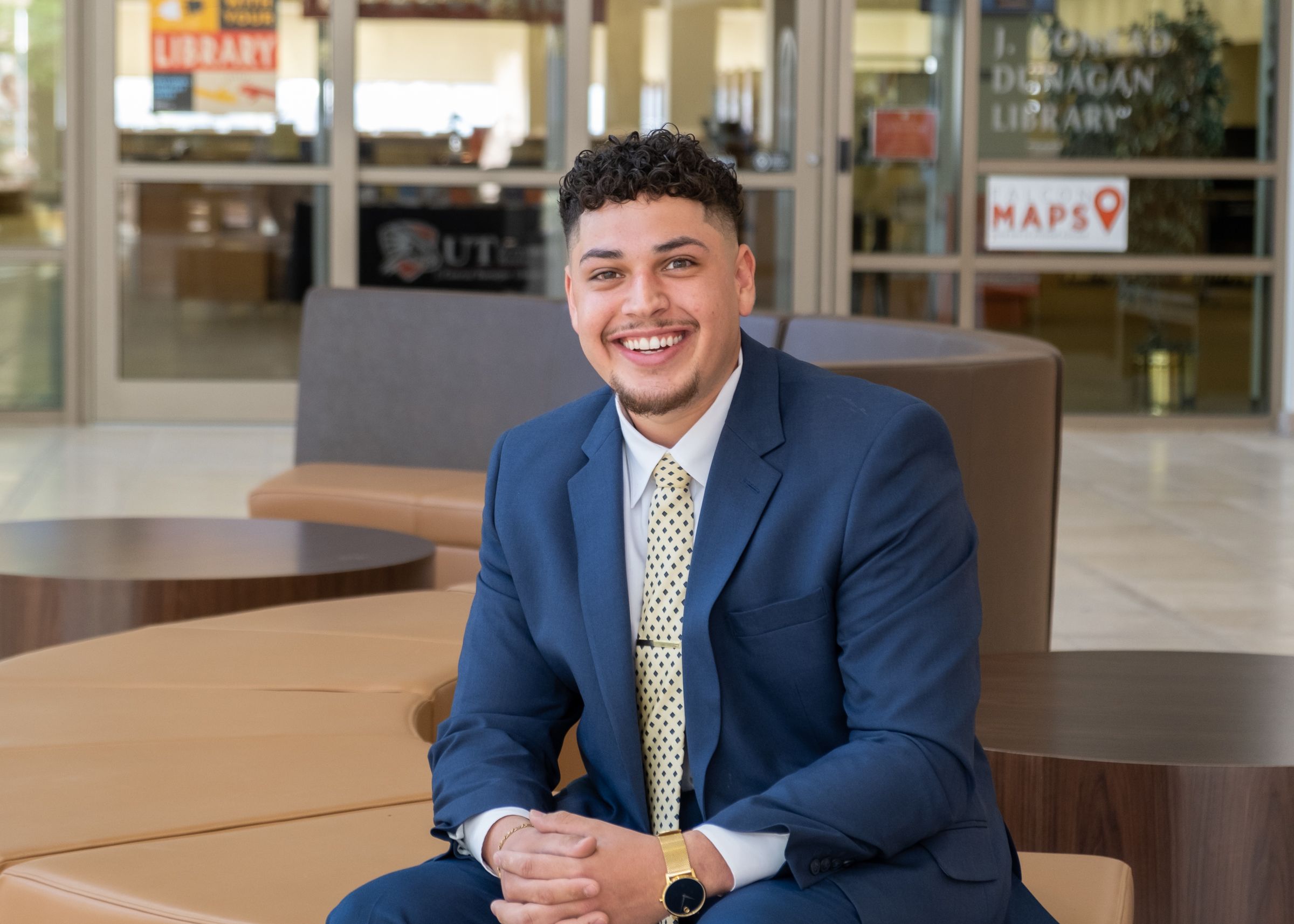 "I became involved in the undergraduate research program mainly to learn more about my field and discover my passion within it. Being involved with research on campus has allowed me to grow closer to my fellow classmates as well as instructors." 
Lopez says, no matter what a student's major is, they should consider getting involved with undergraduate research so they can learn more about the field of work they're planning to enter.  
"The undergraduate research program really gives you hands-on experiences with faculty experts. It also helped me improve my communication and leadership skills in order to better prepare myself for the future."
UT Permian Basin's 2022 Undergraduate Research Day is set to be held all day on Friday, April 22 in the Library Lobby.