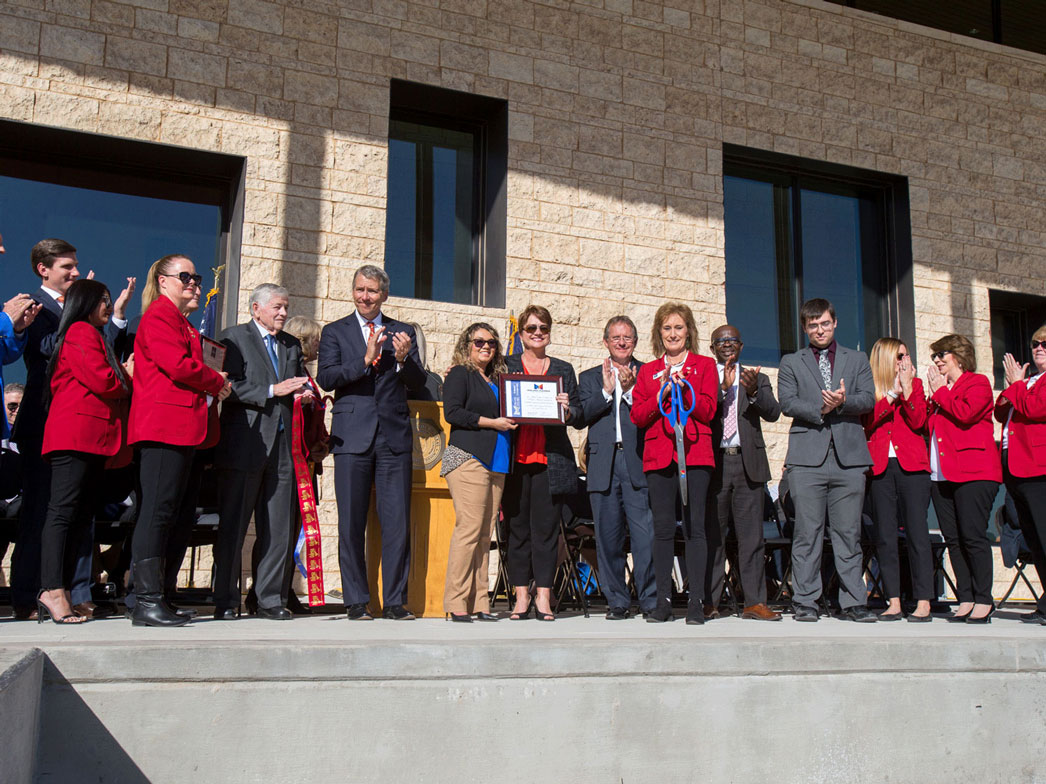 UT Permian Basin Engineering Building Grand Opening Ceremony
Oct 22, 2019
By Alexa Dunson, Communications Manager
It was a historic day for The University of Texas Permian Basin as the grand opening ceremony was held for the brand-new, state-of-the-art Engineering Building.

The three-story building covers 105,801 square feet and cost $55 million, but the impact the facility will have on the University and thriving community is priceless.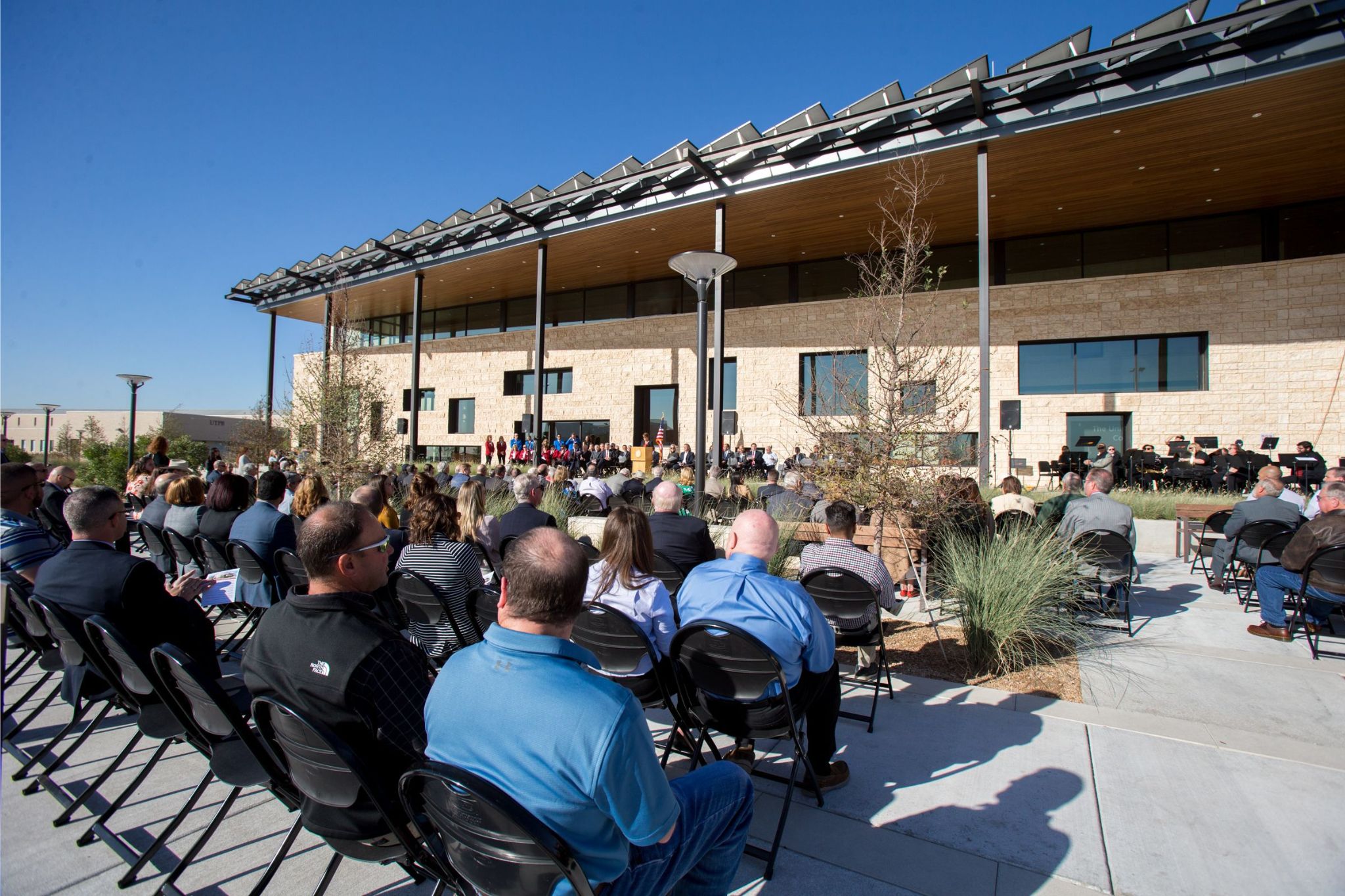 "We are so proud of this new facility and so thankful for all the people and partners who helped to make it a reality. Today we are not just celebrating this beautiful state of the art building; we are celebrating what it signifies for the future of our promising university, and we are celebrating what it can help us accomplish for the region," Dr. Sandra Woodley, UT Permian Basin President, said.

Hundreds of community members, industry leaders and elected officials joined UT Permian Basin Tuesday morning as the ribbon was cut and the public was invited to tour the building. The facility is just one of many accomplishments for the College of Engineering. U.S. News and World Report recently ranked UT Permian Basin #1 in the nation for highest-paid petroleum engineering graduates. Most recently, 100% of UTPB engineering students passed the Fundamentals of Engineering Exam, that's 21% higher than the national average.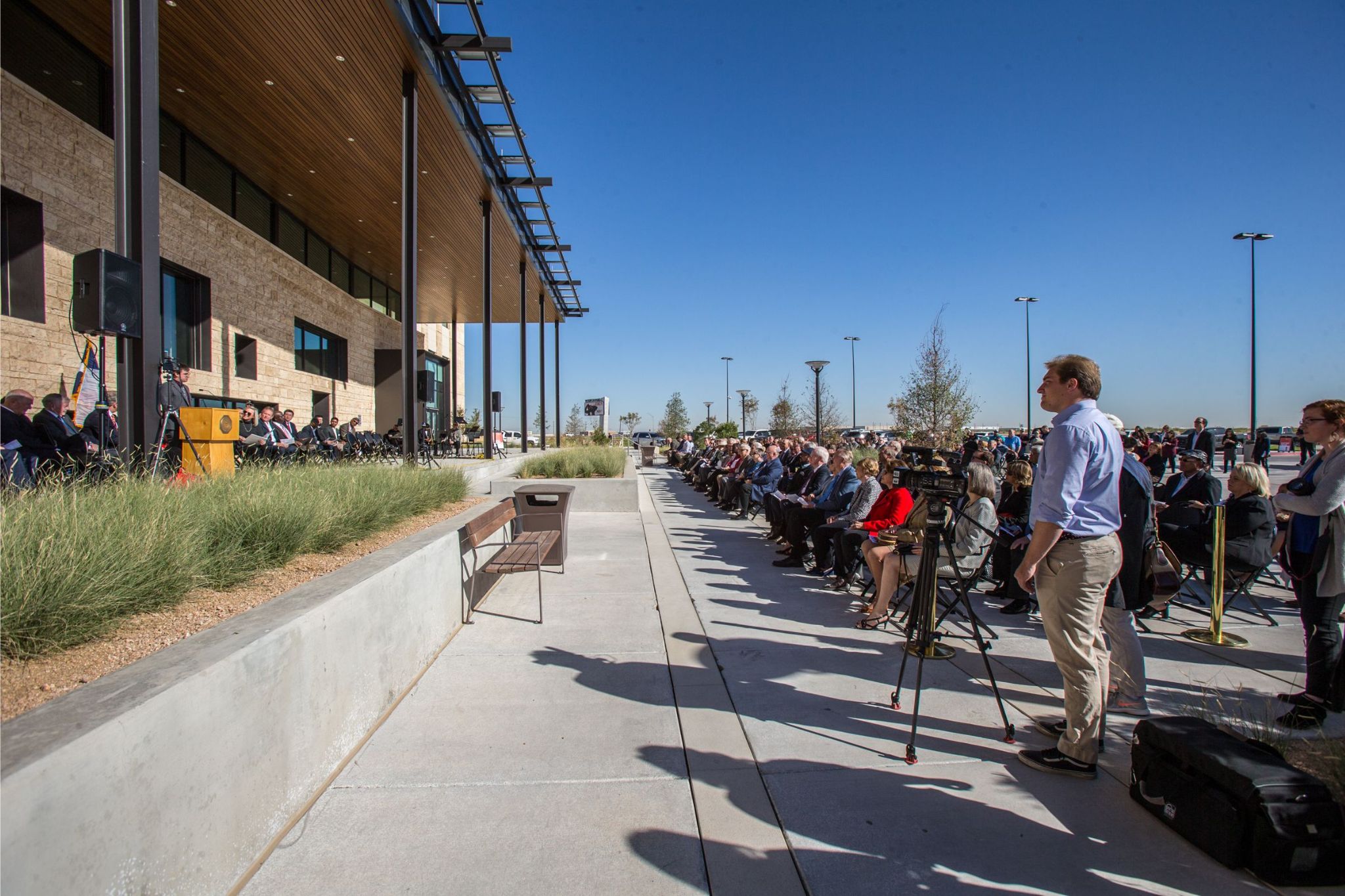 Those are just some of the many reason why Dr. Woodley says UT Permian Basin houses the next generation of petroleum, mechanical, electrical and chemical engineers.
"This facility will provide the means for our engineering program to grow and to step up to meet the workforce and innovation demands of our region. That's why this building is so important."