Additional funding was made available thanks to a Work-Based Learning Opportunity Grant from the Texas Higher Education Coordinating Board.
UT Permian Basin's Career Services team is passionate about helping students feel prepared to enter the workforce after they graduate. One of the best ways to do that is by providing students the opportunity to get real world, hands-on experience through internships in their field of interest. 
"Internships are a high-impact practice that make students extremely competitive in the job market," said Megan Baeza, Director of Internships and Employer Relations.  
Thanks to a $225,000 Work-Based Learning Opportunity Grant from the Texas Higher Education Coordinating Board, Career Services was able to place 52 students in paid internships this summer. The funds helped their team achieve 4 objectives:   
Convert unpaid internships into paid internships

Establish new internships

Increase wages for interns

Provide financial support to student interns

 
In addition to the 52 students who were placed in internship roles thanks to grant funding, Career Services supported an additional 63 with their internships meaning 115 UTPB students were connected with employers this summer.  
"Our intern, Faith is an extraordinary student. Her performance has been exceptional. She is conscientious, intelligent, self-motivated, hardworking, and a joy to work with. She has a bright future."  -Sheila Perry, Executive Director at Ellen Noel
"It was amazing to see so many of our local employers provide space for our students to gain valuable industry experience and provide mentorship and support to ensure our students' success," Baeza said. "I am incredibly proud of our students' hard work, positive attitude, and willingness to grow. Internships take commitment from both students and employers, and both exceeded expectations and made this an unforgettable and positive experience."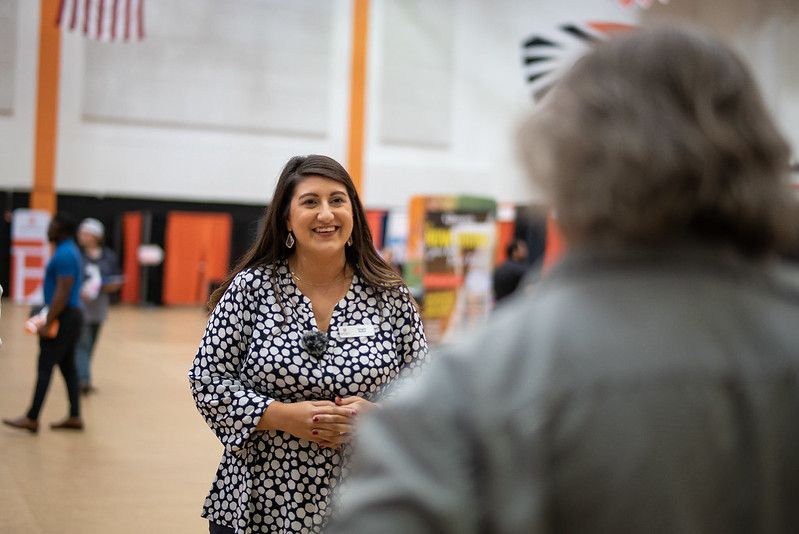 Students were given the opportunity to intern at several different employers including (but not limited to): Ellen Noel Art Museum, Midland County, J&L Laboratories, Ector County Medical Examiners Office, State Farm, Moya Financial Services, The Gaven Norris Law Office, Warbirds, Ector County ISD, and Midland Memorial Hospital.  
Baeza explained that thanks to HandShake, their online job board, the University is connected with over 1,350 employers across the state, making it easier to find job opportunities for our students. A majority of our students who participated in summer internship opportunities were placed with employers in the Permian Basin.  
"Handshake makes it easy for students to connect to internship opportunities. If a UTPB student logged in right now, they would see 1,326 internship opportunities posted on Handshake. Career Services also encourages students to book a 1-1 with a Career Coach. A Career Coach can help our students prepare to apply for that internship with a resume review and quick tutorial on how to search for the right opportunities."  
UTPB students who participated in internships this summer worked at least 100 hours over the course of 8 weeks, though most students worked closer to 200 hours. The internships were developed specifically for each student. All interns in this program were paid and received at least $20 per hour.  
The Career Services team hopes to be able to offer a similar program next year if they receive additional funding.   
Career Services also host several events throughout the year to connect students with employers. They are currently gearing up for the Fall Engineering Internship Fair on Sept. 14th. You can stop by the Career Services office anytime to get more information. Call Career Services at (432) 552-2890 or send an email to careerservices@utpb.edu.