NCA College Nationals will take place in April 2023
For the first time in University history, the UTPB Cheer team has received a bid to the 2023 NCA College Nationals in Daytona Beach, Florida! Bids to Nationals are based on the team's successful completion of specific requirements in the areas of participation, conduct, and camp achievements.  
For UT Permian Basin Head Cheer Coach, Terry Lynn Lane, this bid is extra special. This is only Lane's second year as cheer coach, and she came in with big goals for the program. 
"I honestly am so humbled by this entire experience. I knew coming in last year what my goals were for this team, this program, and our University. I'm an all-in person, so I had my eye on the goal and was ready to crush it! We did just that. We set a standard and I can't wait for the future of this program."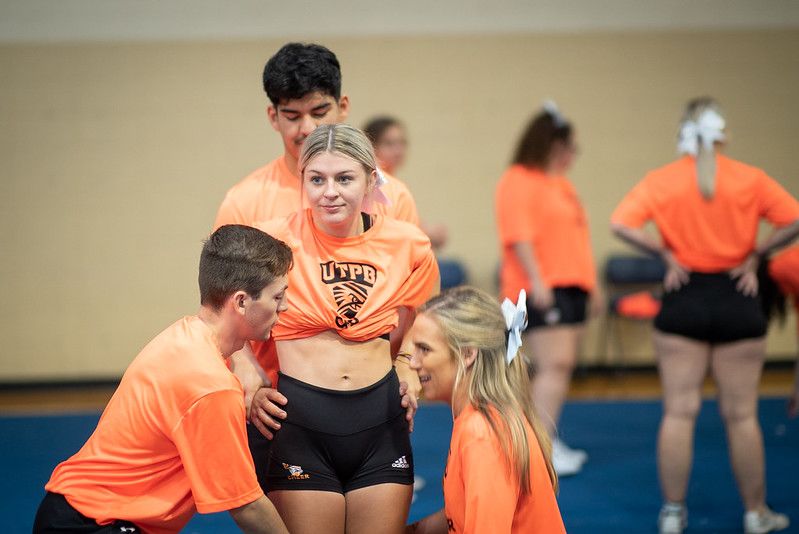 Cheerleaders Alarie Ritcher and Izaiha Bush are looking forward to cheering and competing at the national level.  
"I was beyond excited to get a bid for Daytona! It has been a dream of mine to perform there since I started my college cheer career." said Izaiha Bush, UTPB cheerleader studying nursing.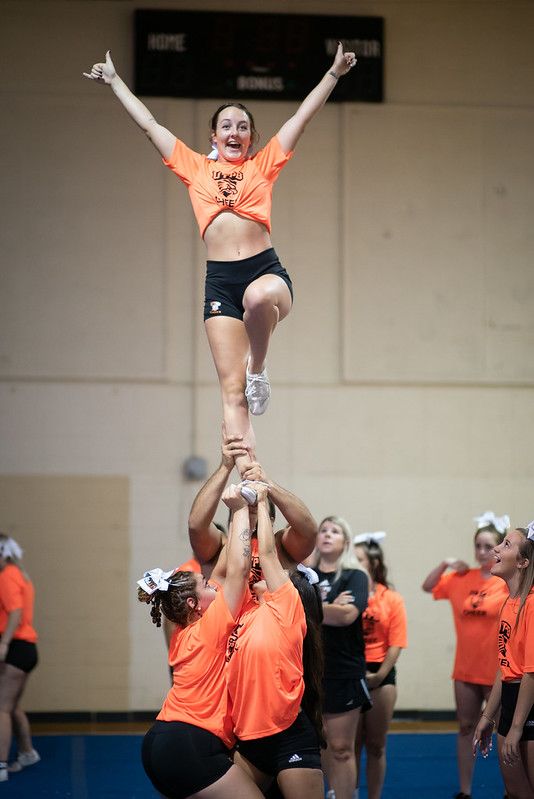 "I was very emotional when I found out about our invitation to Daytona because I am so proud to be a part of this growing legacy. We have been working so hard for this, and it is a great feeling to know that our efforts have been noticed," added Alarie Richter, UTPB cheerleader studying education. 
Coach Lane is thankful for all of the support she has received and hopes to keep this tradition alive for years to come. 
"I'm thankful for every person in the student life department; they back me 110%. I want this program to soar. It's been a breath of fresh air to work for a university that has the same goals and dreams for your program. This team is incredible! I could not have picked them any better. There is just something special about them, and we are ready to take this on. The future is so bright, and we cannot wait. This is only the beginning!"