Graduate Archer Fellow completes program in Washington D.C. and gains exceptional experiences.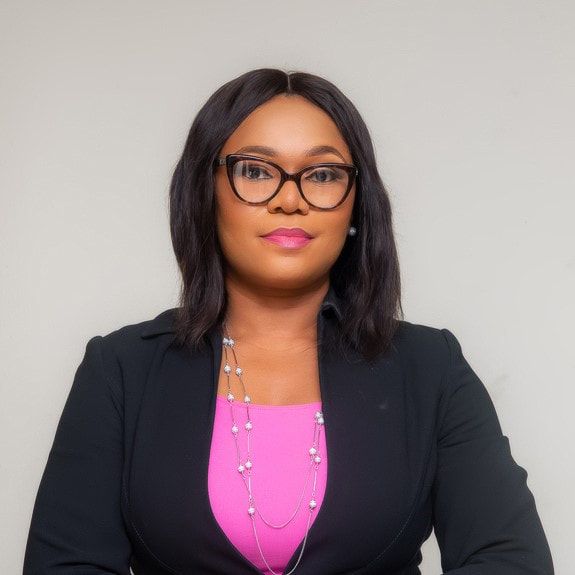 UTPB graduate student, Ifeoma Okoli, was selected to participate in the Graduate Archer Fellowship Program this past summer in Washington, D.C. During her time in Washington, Ifeoma interned at the John W. Kluge Center at the Library of Congress. She is the first UTPB graduate student to participate in this program.

The Graduate Archer Fellowship Program was established in 2010 by The University of Texas System. The idea is to bring graduate and medical students interested in policy and politics to our nation's capital to learn about the federal government and public service. Graduate Archer Fellows live, learn and work in the heart of Washington, D.C., during the summer. Selection is based on a competitive process. Graduate Fellows intern full-time with an organization of their choosing based on their own professional and academic goals and interests. Graduate Archer Fellows remain enrolled at their university and earn nine (9) hours of in-residence credit for their experience in D.C.
UT Permian Basin is one of only a few schools in the UT System that strives to send its Archer Fellowship students to Washington D.C. fully funded. The Shepperd Leadership Institute provides scholarships for the UTPB Archer Fellows to bridge the gap between their Archer award and unmet need. This allows UTPB students to take advantage of this transformative opportunity without the financial stress of covering additional expenses.
When the fellowship program was announced at an SGA meeting, Ifeoma knew that it was the right fit for her. With the guidance and teachings of Dr. Olson, Karhson and Dr. McField, Ifeoma felt prepared for the fellowship and gives credit to her mentors for being accepted into the program.

Ifeoma's experience in D.C was filled with unforgettable learning opportunities. A typical day began with a review meeting to go over the workload of the week and tasks that needed to be accomplished. Those tasks included literature reviews, statistical and thematic analysis, and plenty of writing. Some days involved congressional or policy meetings around the research where Ifeoma would take notes. Ifeoma said her favorite experience was reviewing American politics and history with Dr. Swerdlo at the different museums and national archives.

"Taking a class at the Lincoln memorial and exploring the national archives thereafter remains one of my most gratifying and soul-searching experiences in DC. It offered me the opportunity to consider the present through the eyes of history and trace the impact of the intersection between the past and present on policymaking. Lincoln embodies truth and the actualization of humanity for me, beyond that, the Lincoln Memorial stands as an emblem of freedom and freedom fighting. That environment offers some spiritual insights to me always."

Ifeoma is pursuing her Master's degree in Psychology at UT Permian Basin. She is from Nigeria and decided to come to UTPB because of its reputation and cost to attend.

"Finding a UT System education at the cost UTPB offers is amazing," stated Ifeoma.

Her future goals are to hone her research skills and leverage the strong and rare networking opportunities provided from the Archer Fellowship program experience. She hopes her work will lead to the development and execution of treatment options for individuals living with disabilities while also making positive policy changes for these populations.

"It's never too late to do anything you set your mind to. I've been out of college for about 20 years now. I've worked in banking, nonprofits, started a business, done some advocacy work, developed assistive tools for individuals with learning disabilities, and social-emotional learning toolkits. Every single trajectory in my career journey led me here and the Archer Fellowship experience has added to the clarity of my journey and vision which is contributing to improving the quality of life for individuals with neuropsychological conditions that present with cognitive impairment."

Congratulations on your achievements Ifeoma!