Celebrating 2022 as we look forward to 2023!
From alumni events to high school and middle school summer camps, new graduate certificates and student awards... UT Permian Basin's College of Engineering had a wonderful year! Here is a look back at our top 5 moments of 2022.
1. UTPB Announces new tuition assistance program, Falcon Free!
At UTPB you can earn your degree for free! We believe that a college education is transformative, and money shouldn't hold you back. That's why we created the Falcon Free program, a plan that covers the cost of tuition and mandatory fees for most students. Falcon Free is creating life-changing opportunities for 40% of undergraduate students. Read more about Falcon Free.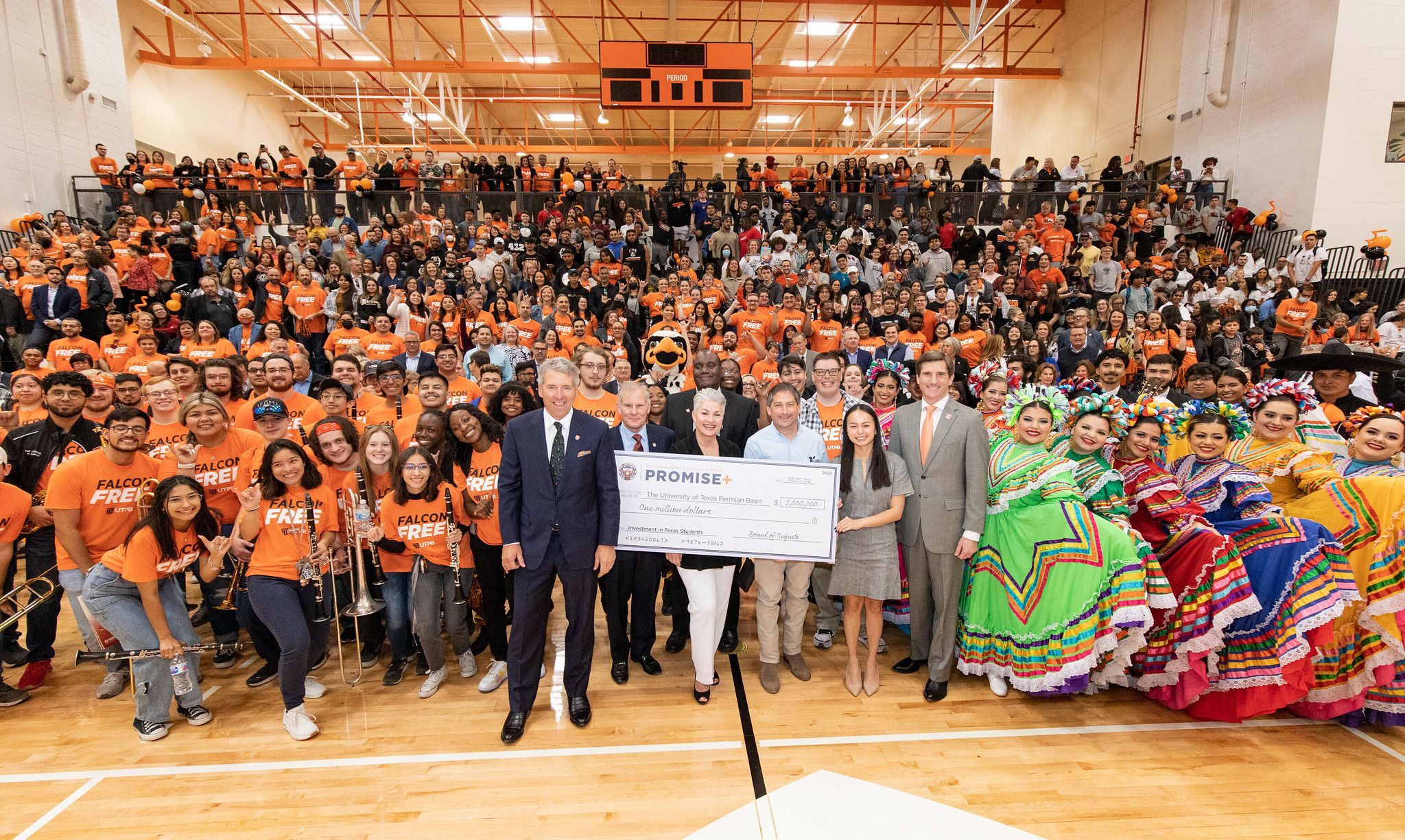 2. Engineering students placed 8th at SAE International Aero Competition
UT Permian Basin College of Engineering students, Arashi Shimizu, Garrett Martin, Ramiro Andujo, and Melany Azocar, along with their faculty advisors, Dr. Bibian Ogbuji and Dr. Forrest Flocker, competed at the Society of Automotive Engineers (SAE) Aero Design Competition in Dallas on May 20.

The UTPB students brought home an 8th place award making them the first, first-time competitors to finish in the top 10. The team started the project in the Fall 2021 semester and finished the construction of the plane in the Spring 2022 semester.

The team was awarded the Best Engineering Design for blistering fast unloading an aircraft against the clock with a speed of 3.5 seconds. SAE expects each team to unload in one minute. The results from the score standings for UTPB Team are:

- 2nd Place of 45 International Teams in Regular class for Most Balls Delivered

- 7th Place of 45 International Teams in Regular Class for Mission Performance

- 8th Place of 45 International Teams in Regular Class for Overall Standings

To learn more about our students at the SAE International Aero Competition.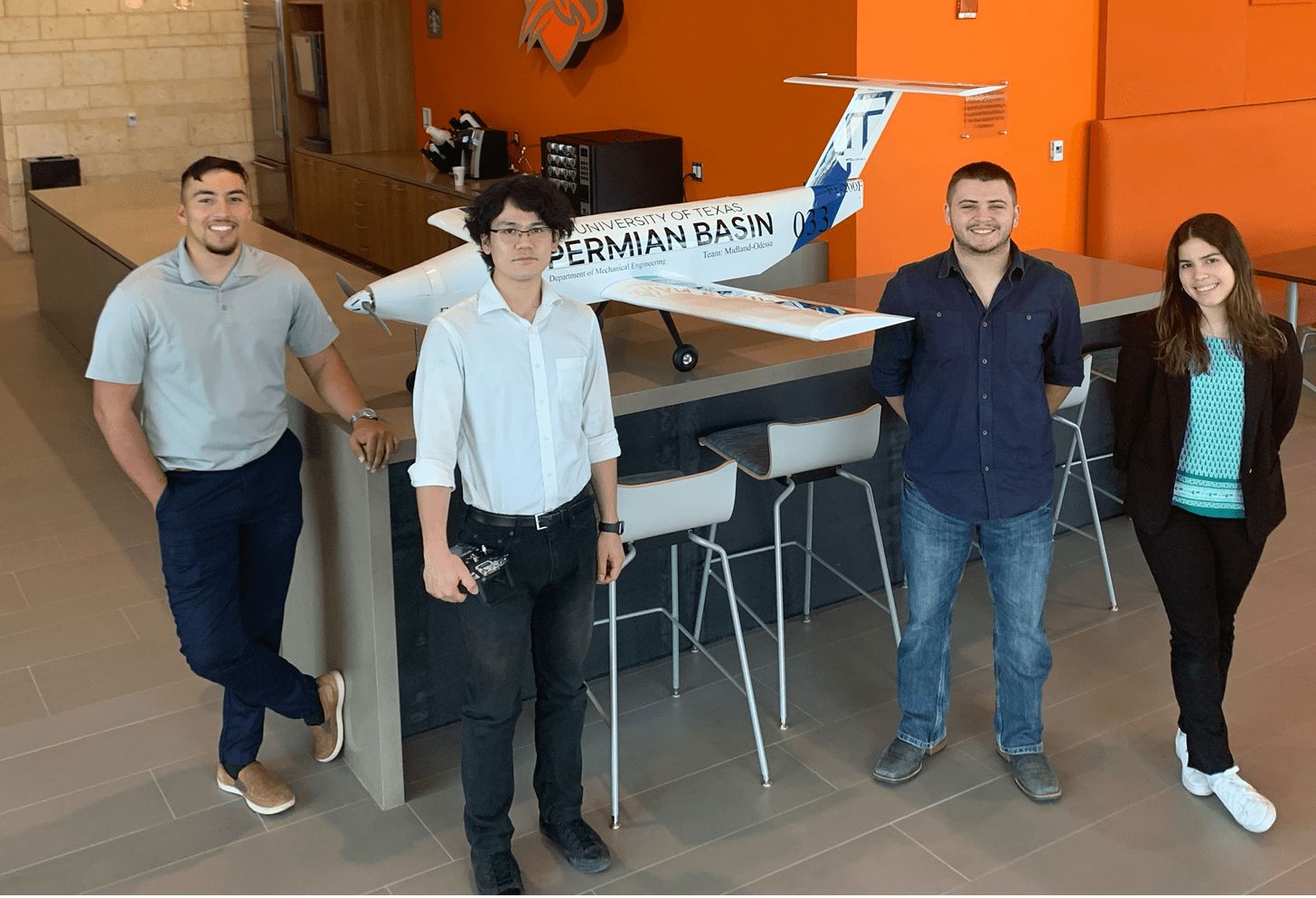 3. Two new engineering graduate certificates: Advanced Manufacturing and Data Analytics in Engineering
The Advanced Manufacturing certification was created specifically for working engineering professionals and students to acquire advanced mechanical engineering knowledge, such as data-driven design, manufacturing, and optimization of mechanical systems. The Data Analytics in Engineering certification offers students a pathway to train for industry opportunities and acquire rigorous analytical skills for graduate programs. In this program, students will learn critical techniques to design and gain knowledge in data mining, statistical essentials, machine learning methods, and data visualization. The college also offers an online graduate certificate in Engineering Project Management. This certification prepares students to execute projects efficiently and cost-effectively while minimizing errors and producing consistent, predictable results. The certificates require a total of 12 credit hours to complete. Read more about our engineering graduate certificates.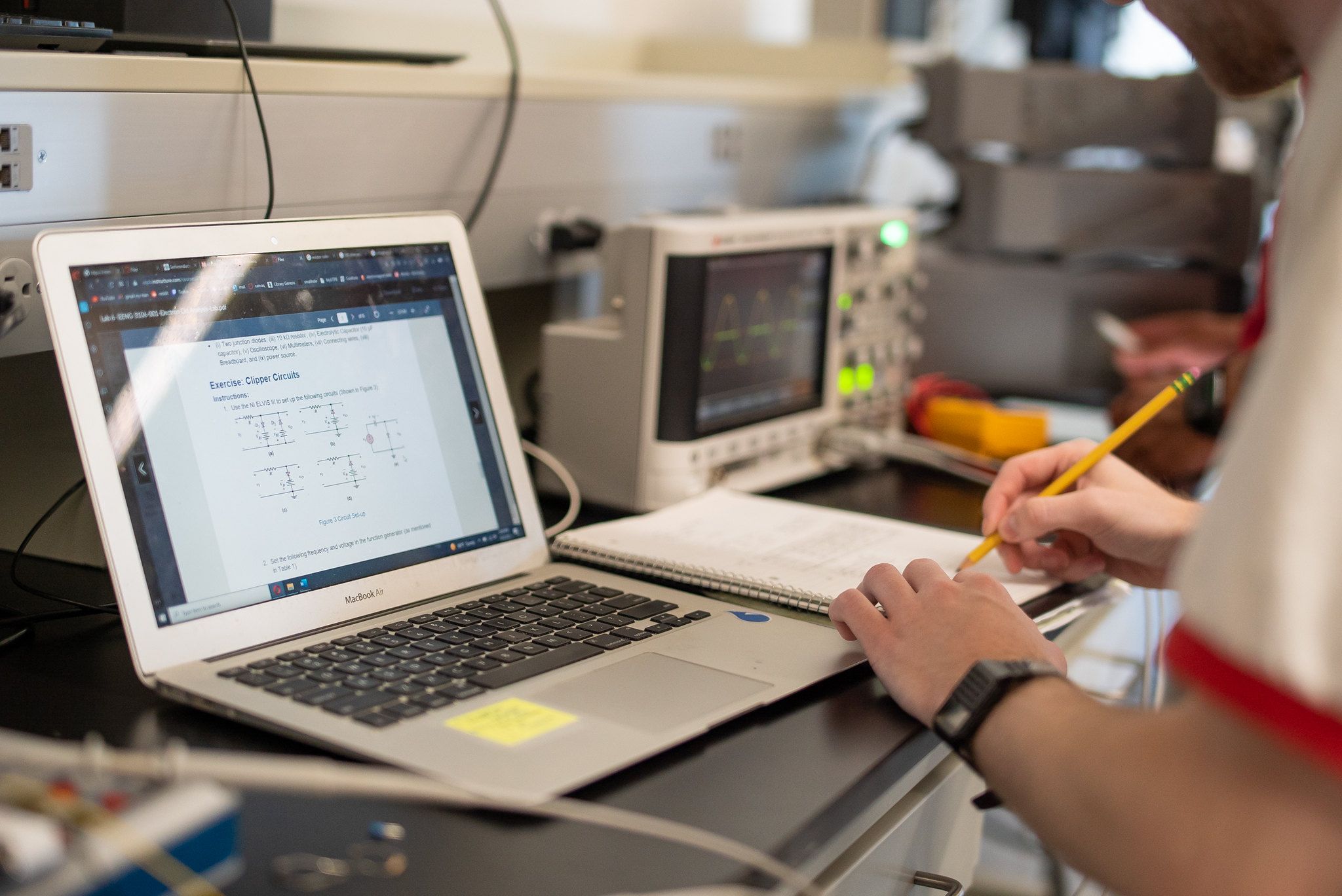 4. Two engineering summer camps
The College of Engineering hosted two summer camps for middle and high school students: XTO Summer Camp and UNITE Summer Camp. Both were a success with a total of 56 students in attendance. Read more about our
engineering summer camps
.
5. Engineering alumni reception
The College of Engineering and the Falcon Alumni Network hosted an alumni night for all engineering alumni and friends. Our engineering Advisory Board members were able to attend as well. Read more about the Falcon Alumni Network.