Presidential Scholarship recipient shares what this scholarship means for her.
UT Permian Basin freshman, Thamara Ramirez is an Odessa High graduate studying nursing. Thamara is one of 12 students on campus who recieved the Presidential Scholarship this year.
Thamara first heard about the Presidential Scholarship when her UTPB Admissions Counselor gave a presentation to her senior English class regarding financial aid opportunities at UTPB. She instantly knew this was a scholarship she had to apply for to ensure she could continue her studies.

"This scholarship is the reason I am able to go to school and be a full-time student. It also allows me to truly focus on my studies without the economic financial stress," said Ramirez.
The Presidential Scholarship covers full tuition and fees for four years. Its awarded to incoming freshmen every year through the Office of Admissions. In order to apply, students must already be accepted to the University. To qualify, students need to have competitive SAT or ACT scores and have a high school grade point average (on a 4.0 scale) that places them in the top 5% of their senior class.
"I am forever grateful for the opportunities given to me through this scholarship program and hope it continues to have a positive effect on others that receive the privilege of being awarded it," added Ramirez.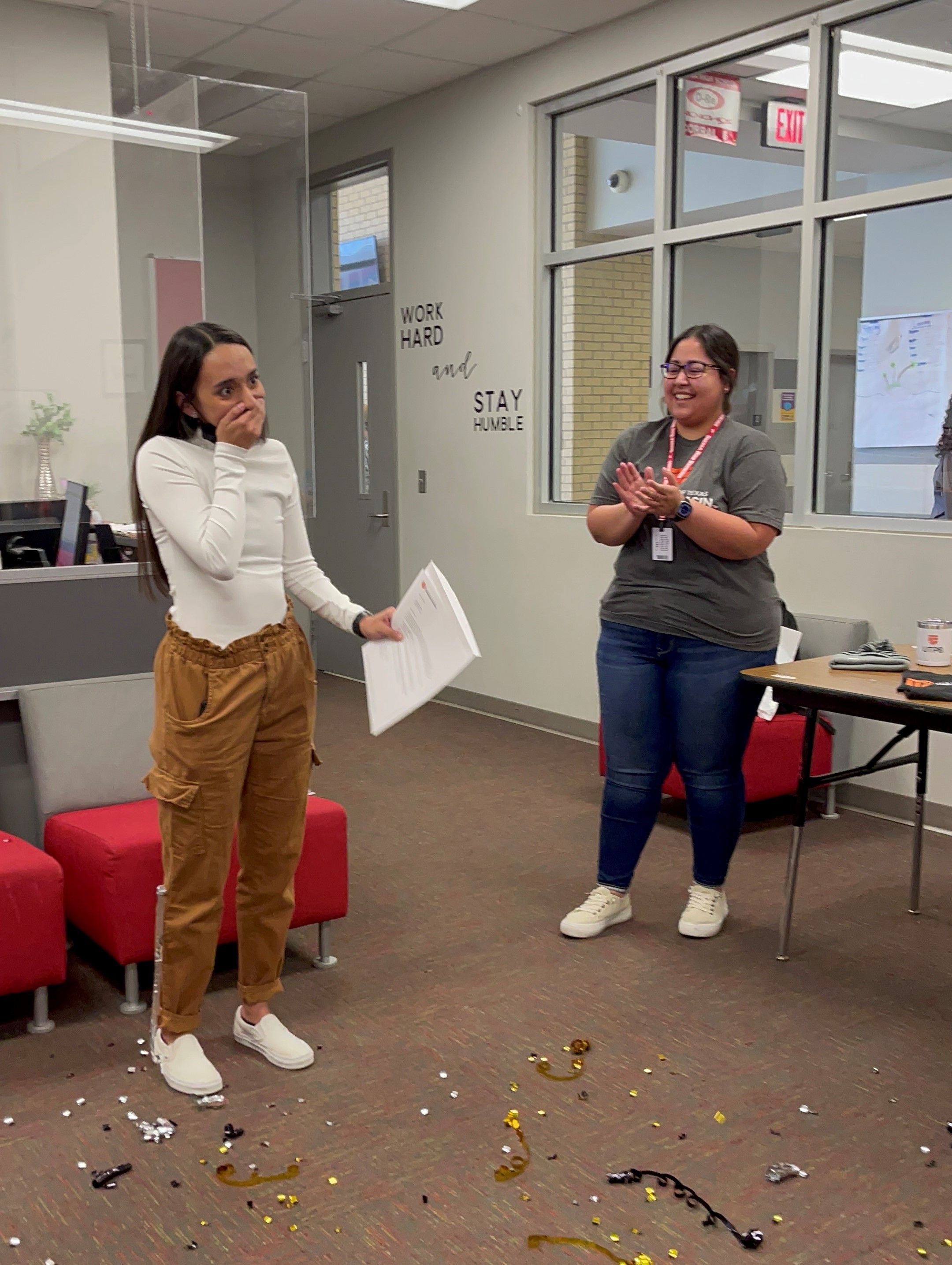 Thamara explained she chose UTPB not only for the financial aid she received but also because she was able to stay close to home. She's studying nursing because she wants to work in a hospital setting. After she earns her bachelor's degree, Thamara plans to go to graduate school and earn a Master's in Nursing and become a labor and delivery nurse practitioner.