The Distinguished Lecture with Mike Massimino will be held at the Wagner Noël Performing Arts Center on March 30, 2023 at 7:00pm. The event is FREE and open to the community
A former NASA astronaut, a recurring character on the Big Bang Theory, and a New York Times Best-Selling author, Mike Massimino is sure to inspire! Mike grew up a working class kid. He said his big dream of becoming an astronaut was driven by determination and commitment. After two missions to the Hubble Telescope and four spacewalks to make critical repairs, Mike is now the Senior Advisor for Space Programs at the Intrepid Sea, Air & Space Museum, an author, and in-demand speaker. Mike plans to share about teamwork, innovation, and leadership as a down to earth spaceman. 
The community is invited to attend the FREE distinguished lecture by Mike Massimino on Thursday, March 30. The event will be held at the Wagner Noël Performing Arts Center. No ticket is required.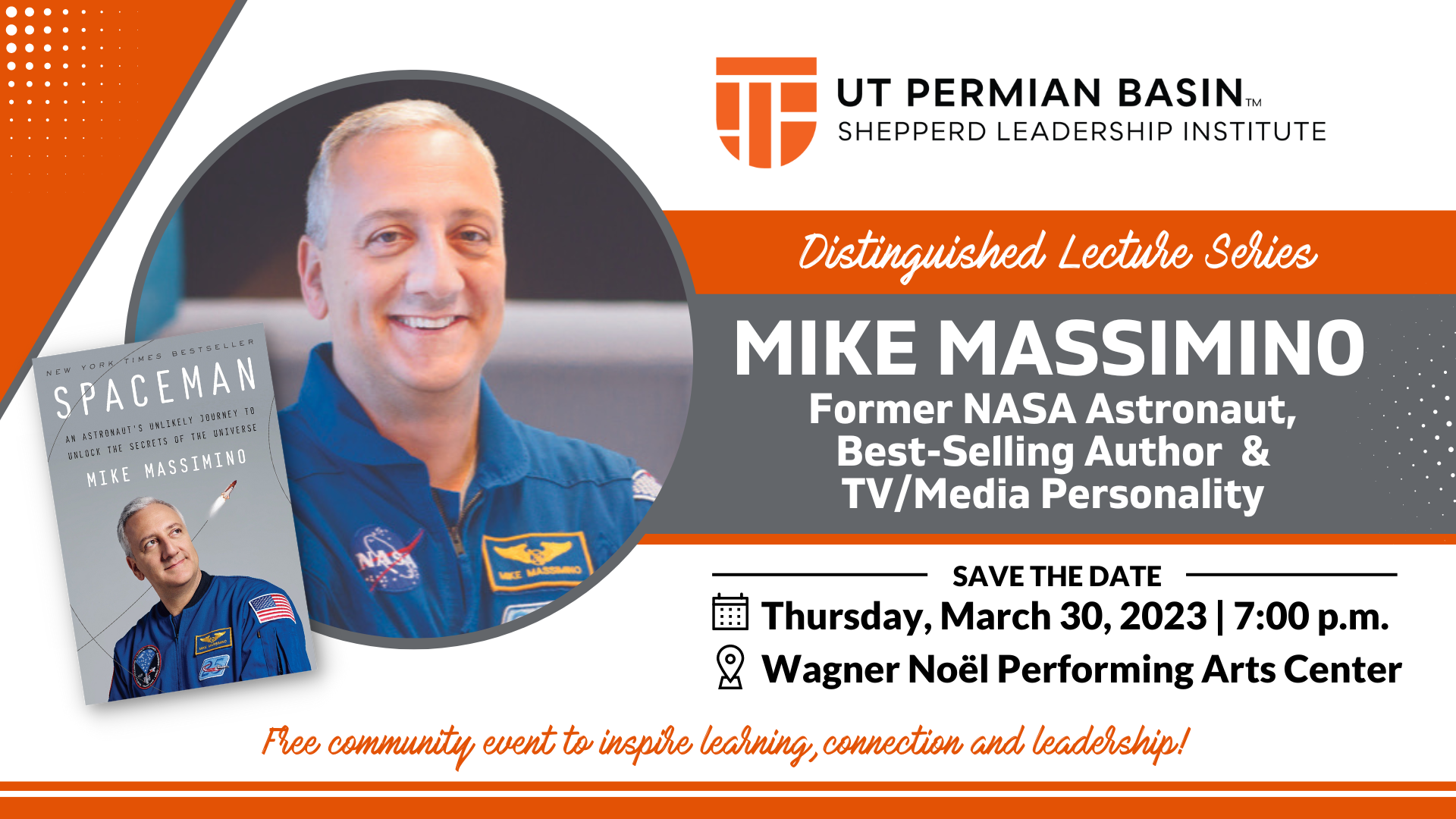 About the Distinguished Lecture Series: The Distinguished Lecture Series is a program of the Shepperd Leadership Institute at The University of Texas Permian Basin, and aims to inspire learning, connection, and leadership across West Texas. The Distinguished Lectures are open to the public and free of charge, thanks to generous Shepperd inner circle donors.