"I was fortunate to add some students to my team. What started with just two to three students, turned into six students this semester who are working with me through the UTPB ARMA."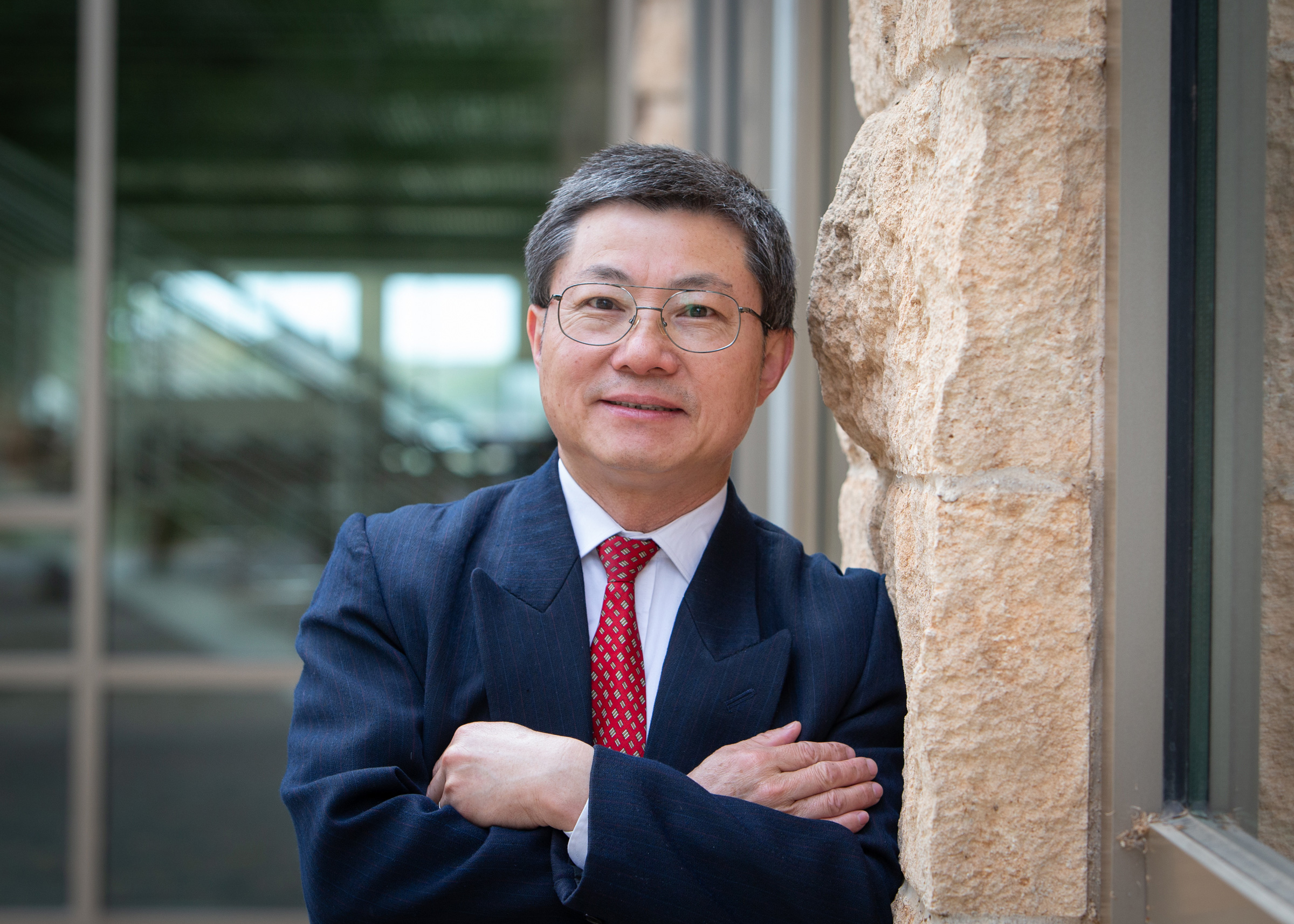 UTPB Petroleum Engineering Associate Professor Dr. Zane Zeng has been at the University for 8 years. During his time at UTPB, Zeng's research has focused on improving economic performance of tight oil and gas reservoirs by reducing the number of low-flow and no-flow hydraulic fractures in horizontal wells.

"According to US Energy Information Administration, there were 165,965 horizontal wells in production as of 2021. Drilling and completing each of these wells cost $6 to $10 million."

Zeng went on to explain field production log data shows:
More than 70% of the artificially created fractures were producing at less than 25% of their designated (average) production rate
Only 20% of the fractures were producing within half of their designated rate
More than 5% of the fractures were not producing.
"The no-flow fractures alone consist of an $82 billion savings in direct economic opportunity, with huge potential in the pass-by oil and gas reserves, "added Zeng.

Zeng had the opportunity to serve as the Principal Investigator and was awarded the UT Stars Research Grant, which allowed UTPB's College of Engineering to build our one-of-a-kind research facility. He said he spends a lot of time on his research every week.

"Monday through Thursday I spend 1-2 hours on reading, writing, and supervising. On Fridays, our research team, consisting of members from the UTPB American Rock Mechanics Association (ARMA), meets in the petroleum research lab to discuss progress and problems."

ARMA is a professional and international engineering and scientific society which promotes and advocates for rock mechanics and geomechanics. Zeng added he is grateful to have a team of students by his side to learn and help with his research efforts.

"I was fortunate to add some students to my team. What started with just two to three students, turned into six students this semester who are working with me through the UTPB ARMA."

Zeng said he feels the benefits of being a student in research are endless and provide many opportunities for their future.

"Students involved in our research gain an understanding of the current challenges and the future of the oil and gas industry, technical training on research skills for advanced topics, authorship on research papers and reports contributing to a better resume, a network of professionals, and leadership opportunities."

The Permian Basin contributes more than 48% of US domestic oil production, and more than 80% of the US oil reserves. Zeng said he would highly encourage prospective students to take advantage of the opportunities that our University and region offers.

"UTPB has established its reputation in graduating high quality and dedicated students as confirmed by a recent report stated UTPB petroleum engineering graduates have enjoyed the highest annual salaries in the nation."