Samantha Perales chose her career due to her interest in advocacy and politics. Now she teaches social work students about those interests.
Samantha Perales is a UT Permian Basin student turned lecturer. She earned her bachelor's degree in Social Work from UTPB in 2015 and has been serving as a faculty member since 2019. As the Social Work Field Education Lecturer and Director, Samantha oversees the field practicum for seniors and helps prepare them for entering into real-world practice. She also teaches social work policy courses.
The Odessa native said she chose to earn her undergraduate degree at UTPB because she wanted to stay close to home and her family.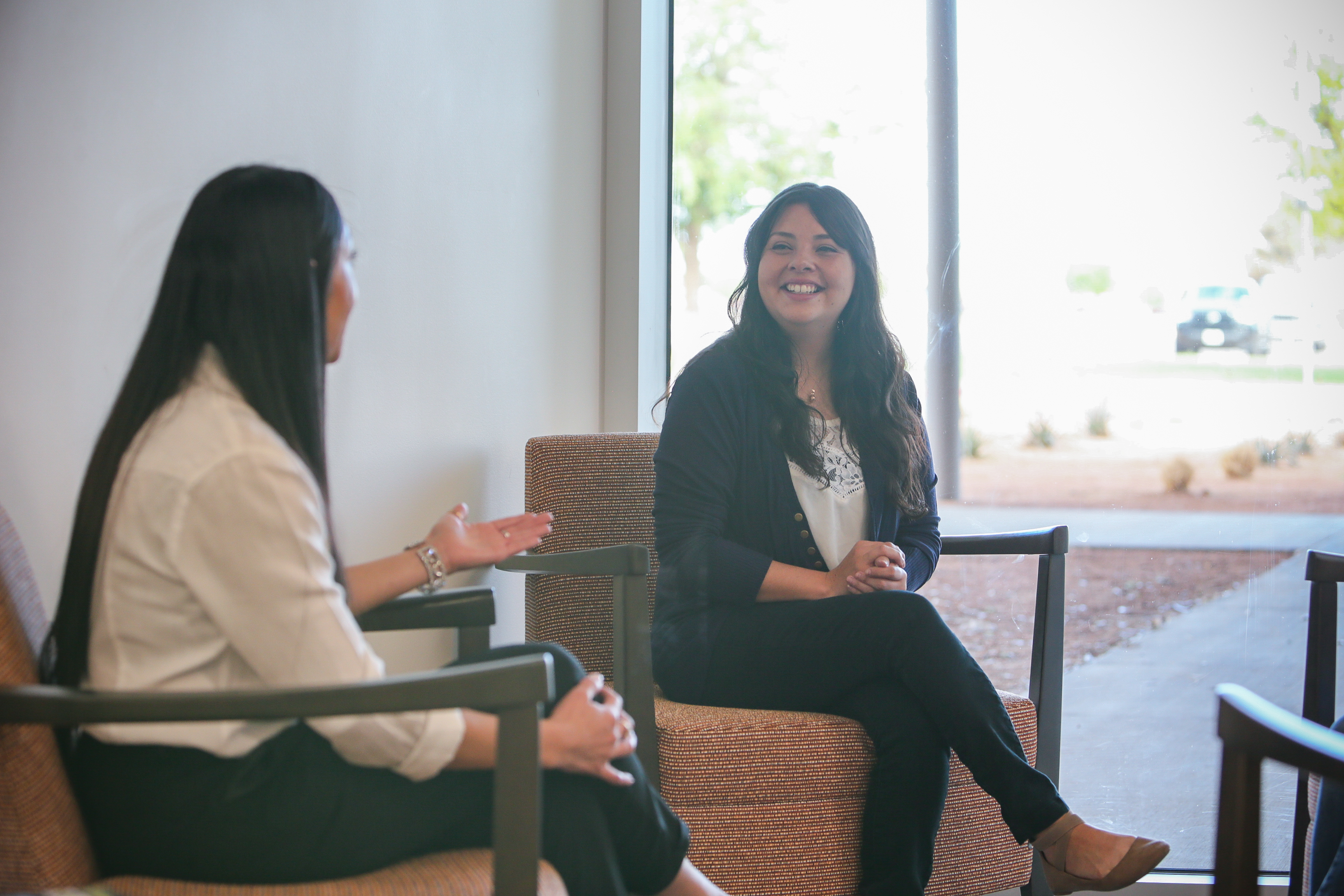 "UTPB was and continues to be a great institution in West Texas that offers a wonderful learning experience for an affordable amount," said Samantha.
Recently UT Permian Basin received $10 million from The Permian Strategic Partnership and The Scharbauer Foundation to
strengthen the mental and behavioral health workforce in the Permian Basin
. These funds will allow UTPB to cover tuition and mandatory fees for graduate students who live in one of the 22 counties in West Texas and Southeastern New Mexico that make up the Permian Basin and are majoring in Clinical Psychology, Social Work, Counseling, or School Counseling.
Samantha explained that being part of a behavioral health cohort offers students a unique and valuable educational experience that goes beyond the traditional classroom. Students can network and support their peers from other disciplines, creating and fostering a collaborative network around behavioral health interests.
"For people participating in these programs, the ability to engage in hands-on learning and professional growth, collaboration will be of great benefit to clients and the community at large. By preparing effective behavioral health professionals for the Permian Basin, we have the ability to solve many of the social issues and challenges of our community," said Samantha.
UT Permian Basin will begin offering a master's degree in Social Work in Fall 2024. Prospective students are encouraged to explore the
Behavioral Health scholarship options
and apply to have their tuition and mandatory fees covered.
Samantha said she chose her career because she has always had an interest in advocacy and politics. She also wanted to work in a profession that addressed equality issues. When she got a better understanding about social work she knew this was the path for her.
"Social work offers a wide range of career options and services. As a generalist social worker, you are prepared to work in almost any area and age group. Our careers can also span from academia to private practice as we obtain graduate degrees. The possibilities are endless if you are interested in the helping profession!" added Samantha.
Samantha's area of interest is in rural education, specifically looking at equity and access. She is currently working on smaller projects regarding rural higher education experiences and access to broadband internet. Samantha is also getting ready to begin conducting research for her dissertation at Kutztown University where she is studying for her Ph.D. in Social Work.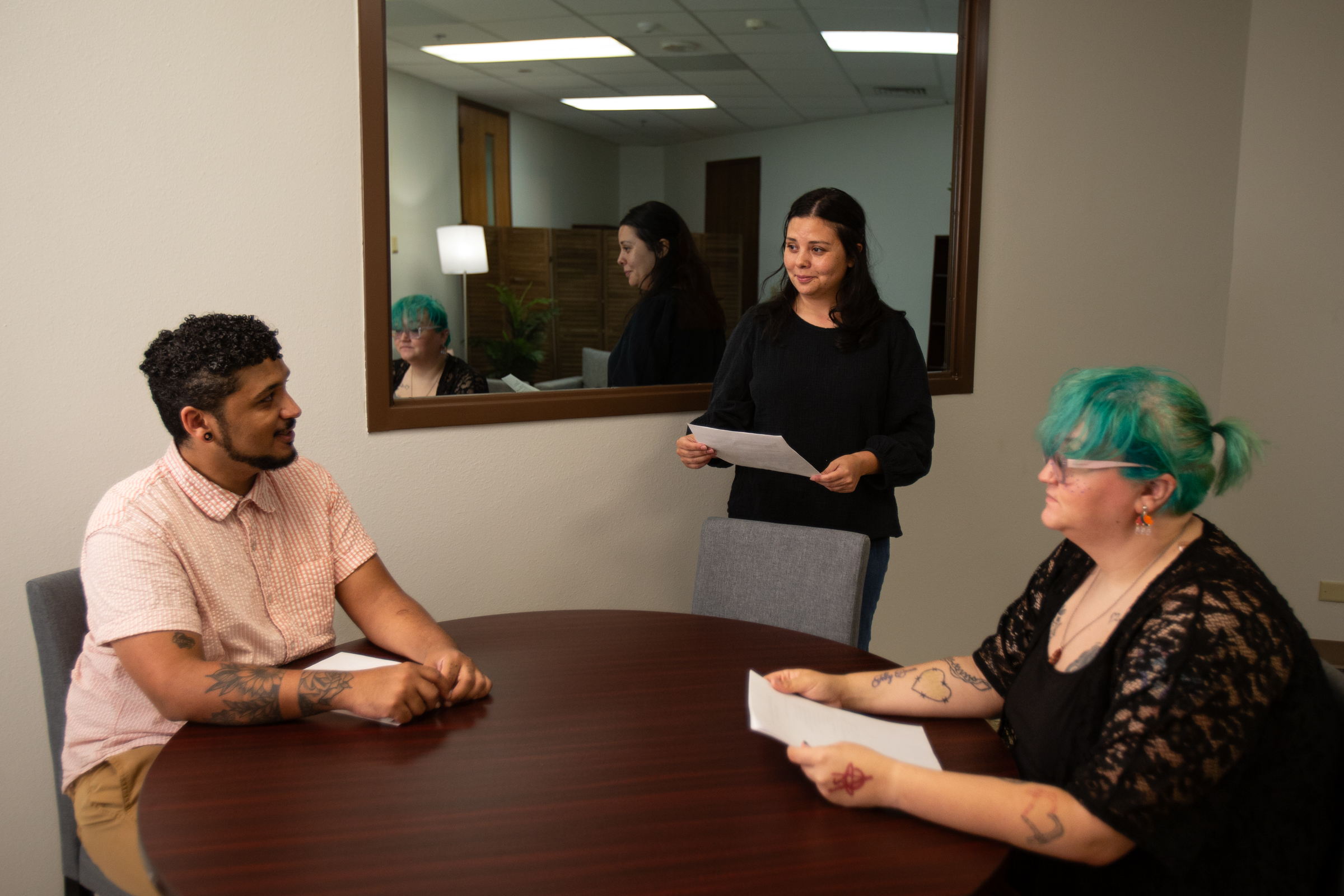 Samantha's favorite thing about teaching at UTPB is to be able to watch her students grow as professionals in the classroom. Seeing students make their educational experience their own and transform into colleagues in the field is the most rewarding part as an educator.
"The students at UTPB are some of the most passionate and driven. Their drive and motivation to achieve their goals in higher education inspire my work as their educator and academic," added Samantha.