The solar eclipse is set to happen on Saturday, October 14
Here is what's happening on campus:
Friday, October 13
6:00 pm: Scientist Dr. Hugh Hudson will give a special lecture on solar eclipses at the CEED building (North, 1310 FM1788, Midland, TX 79707)

Saturday, October 14

9:30 am: Meet us at the UTPB Quad (center of campus) and the Mesa Deck (at the Mesa Building) for the best seat in the nation to watch the solar eclipse! Scientists from UTPB, NASA, and the Gordon Center will launch scientific balloons into the sky, and you'll be there for it all. 
10:18am- 1:20 pm: View the eclipse at UTPB, we'll provide the safety glasses!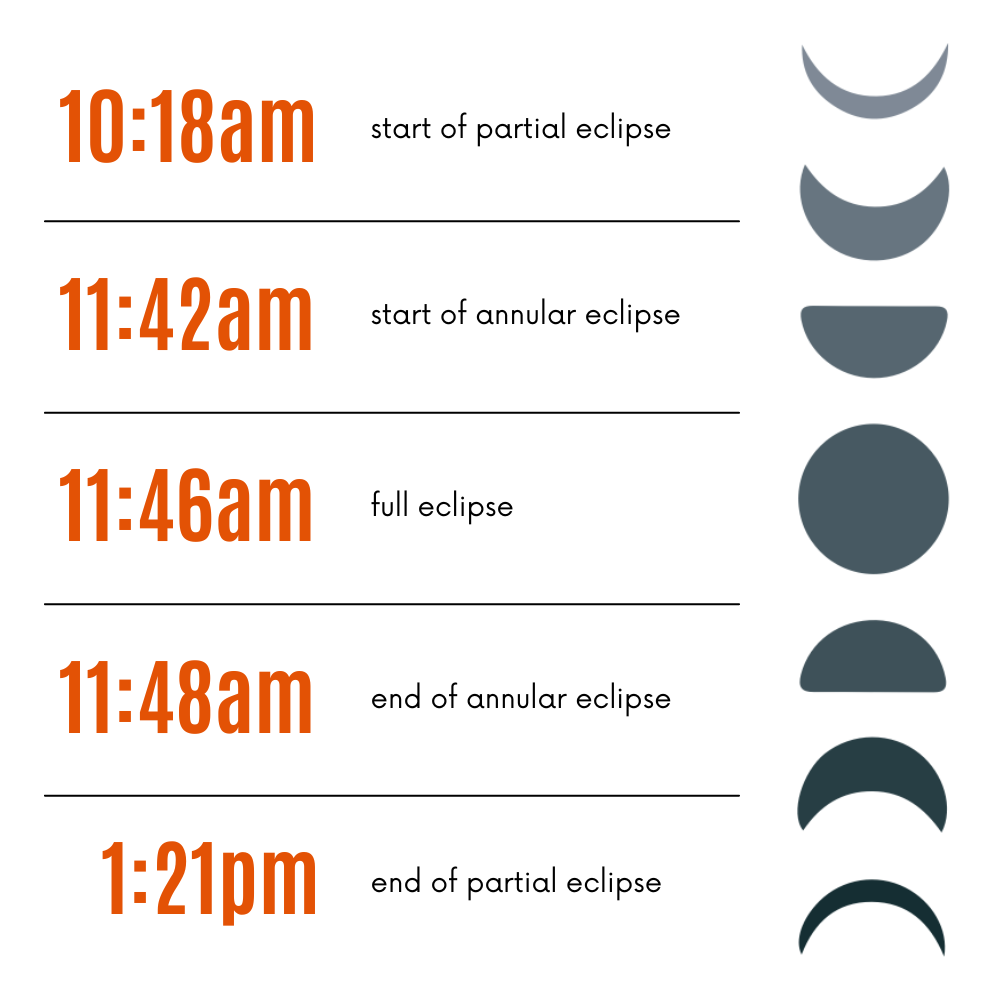 2:00pm-5:00pm: STEAMFest- There will be interactive science and art activities for all ages!
A few things to know about the event:
Free parking available in front of the Mesa Building
Bring your lawn chairs and blankets to set-up on the Quad
Food available to purchase at the Starbucks in the Library and the Mesa Market (2nd floor of Mesa Building, accessible from the Mesa Deck.)
Solar Eclipse FAQ's
What is a solar eclipse? 
A solar eclipse happens when the moon passes between the sun and earth which then obscures the view of the sun from a small part of the earth. 
Are there any safety precautions to take during a solar eclipse? 
It is never safe to look directly at the sun without specialized eye protection designed for solar viewing. When viewing a solar eclipse directly you must use "eclipse glasses" at all times. Eclipse glasses are not regular sunglasses. Sunglasses are not approved for looking directly at the sun. 
NASA shares great tips about solar eclipse viewing safety. 
UTPB will be handing out eclipse glasses at the watch party on campus while supplies last.