The only thing standing between her and credit courses was one test – The Texas Success Initiative (TSI) test
One year ago Breanna Good was ready to embark on a successful college career. She finished in the top 10-percent of her high school class and couldn't wait to enroll into her freshman classes at UT Permian Basin.
"I was number nine out of 24 students," Good said. "I was so glad that I was granted the opportunity to go to college." 
The only thing standing between her and credit courses was one test – The Texas Success Initiative (TSI) test. Students from out of state, like Breanna, are required to take the test.
The TSI requires students to demonstrate college readiness in three key areas – reading, writing and mathematics. Breanna failed each area tested. That meant she would be enrolled in developmental classes her first year, not earning college credit. She says it was a blow to her confidence before she even stepped into a college classroom.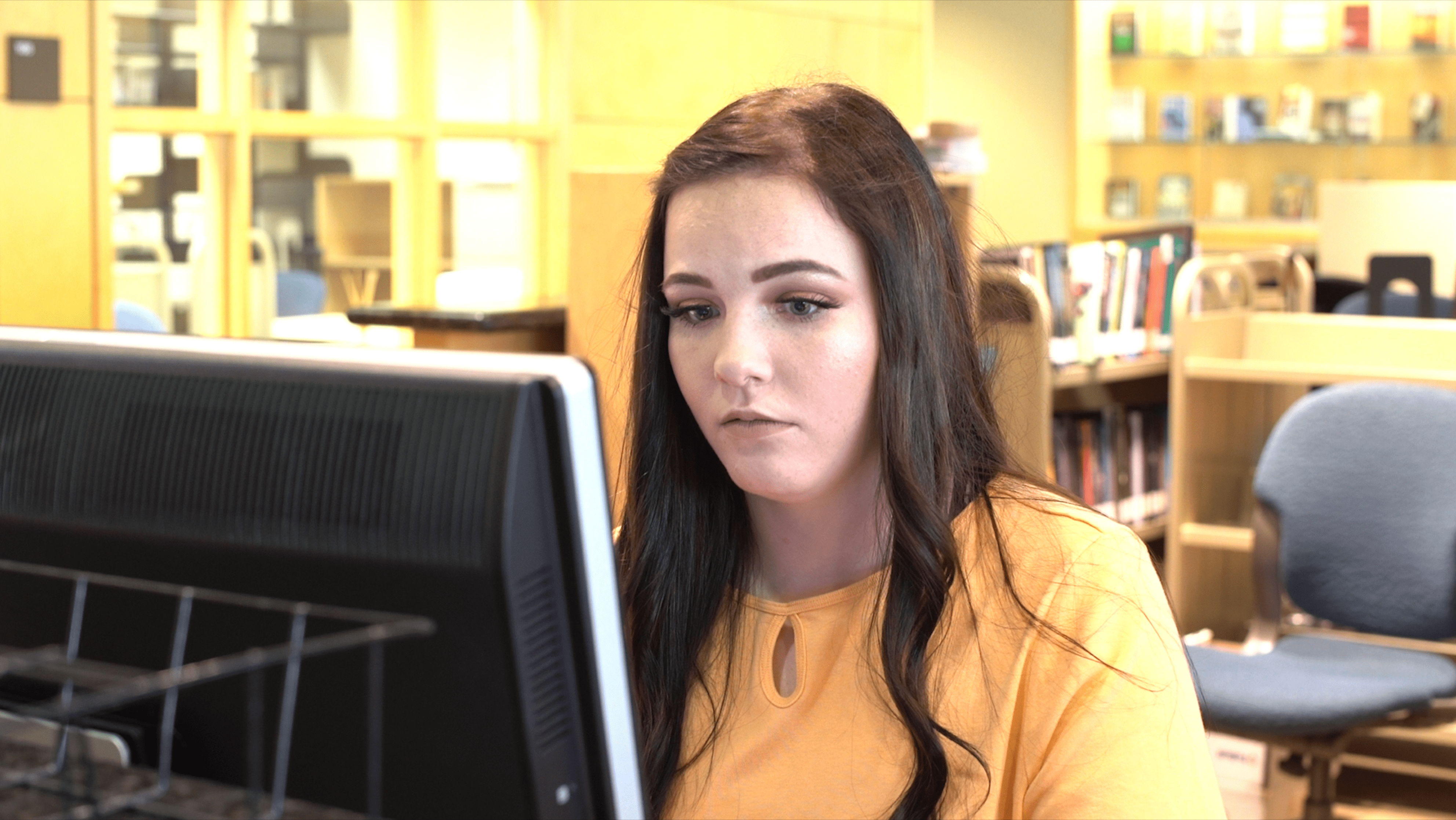 "I felt dumb and ashamed of myself," Breanna said. "I felt like I wasn't part of the University and lower than everyone else."
She didn't give up. Breanna found encouragement through the UT Permian Basin mentorship program.
My mentor, Jessica Webb, was so great. She helped me relax," Breanna said. "I probably would've quit a long time ago if it wasn't for her pushing me."
Breanna's hard work paid off. By the end of her freshman year, she worked her way through the developmental classes and was taking credit classes.
Now I have an above average GPA and I'm ready to go into the accounting program," she said.
UT Permian Basin has been working to help students like Breanna feel like they belong.
If you've been admitted to UT Permian Basin, that means we're investing in you for the long run," Dr. Clark Moreland, a lecturer of English said. Dr. Moreland is part of the team working with the College of Education to help students enrolled in developmental classes succeed.
One way the University is helping that type of student is by offering co-requisite courses. Think of it as a pre-requisite. In this case, students will take developmental courses at the same time of its corresponding credit-bearing course.
These classes are based on a proven model of instruction, where you may be paired with the same instructor as your credit-bearing course for three additional hours each week in a small group setting," Dr. Moreland said.
Breanna says a small group setting made all the difference for her. "The small classes meant I got to work with the other students and I loved that," she said.
Now, going into her sophomore year, Breanna says she has an entirely different outlook on college -- she finally feels like a Falcon.
I know I belong here and I'm proud to be part of a University that saw my potential," she said.