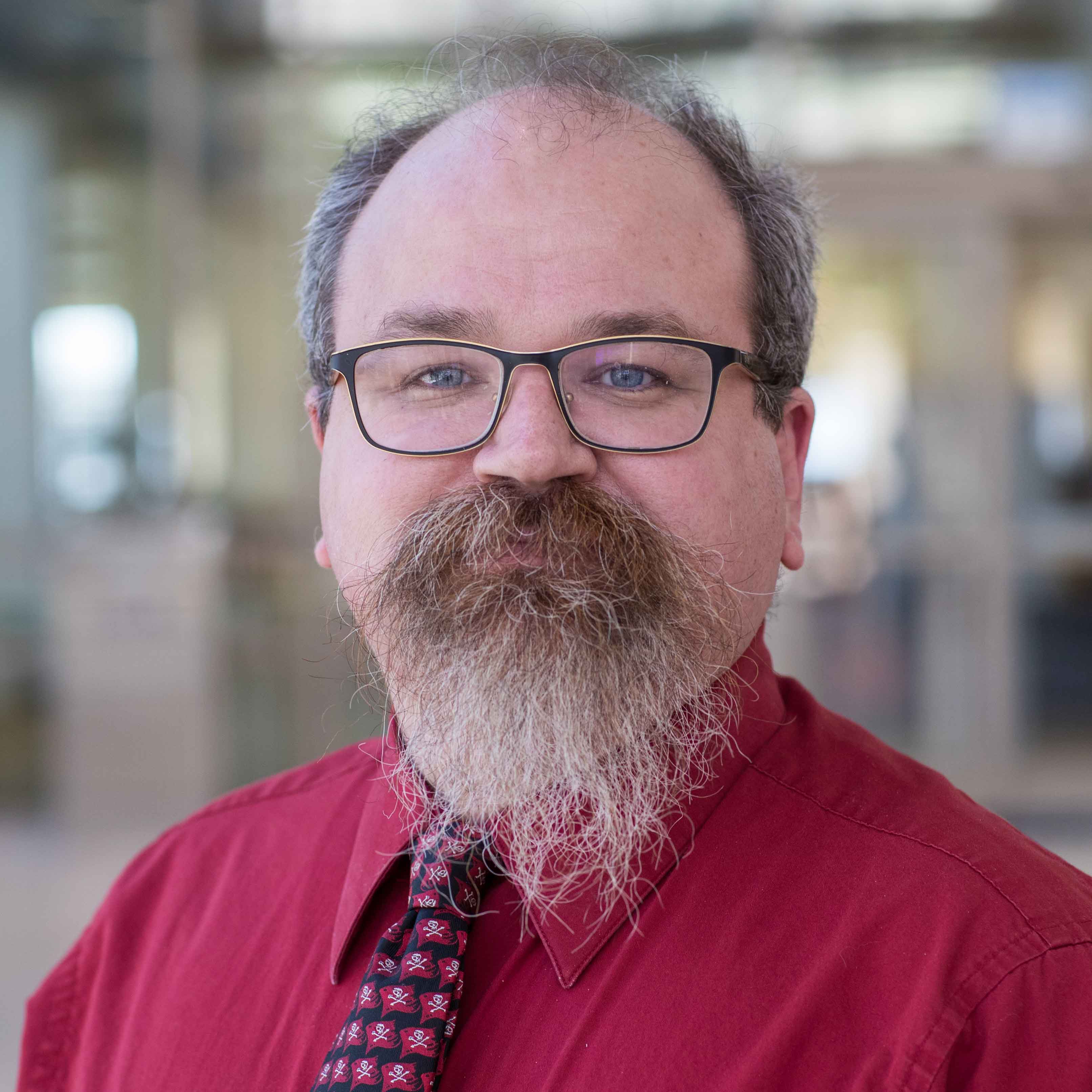 Michael Frawley
Associate Professor of History and Dean of Student Success
Department of History
History Program
Undergraduate Success
Michael Sean Frawley was born and raised in Erie, Pennsylvania.  While living in the wilds of northwestern Pennsylvania he learned the true meaning of the words "lake effect" while gaining a lifetime love of reading during the long winters of the region.  Frawley earned a Bachelor of Arts in History from Pennsylvania State University – the Behrend College in 2000 and a second Bachelor of Arts in Political Science from the same institution in 2001.  He received his Master of Arts in Social Science at Edinboro University of Pennsylvania in 2007 and anticipates earning his Doctor of Philosophy from Louisiana State University in August 2014.  He currently lives with his wife Melissa and their two cats, Brandy and Bailey, in Odessa, Texas, where he is a Senior Lecturer in History at the University of Texas Permian Basin. Dr. Frawley also serves as the Dean of Student Success at UTPB, is the book review editor for Louisiana History, and is currently working on finishing his first book on manufacturing in the Antebellum Gulf South.
Education
BA, Penn State Erie
MA, Edinboro University of Pennsylvania
PhD, Louisiana State University 
Research Interest
Dr. Frawley's work is on the American South with a focus on economic issues.   
Courses Taught
In addition to teaching the United States survey and World Civilization to 1500, Dr. Frawley offers courses in Slavery in America and World War I. 
Recent Publication
Dr. Frawley's book More than Met the Eye: Industry in the Antebellum Gulf South will be released Spring 2019 by LSU Press. He has also contributed chapters to Interactive Online United States History, an online tool for American history survey courses.
Current Projects
Dr. Frawley is currently researching industry in the Antebellum South on the eve of the Civil War, as well as, penitentiaries as centers of industry during the pre- and post-war South.