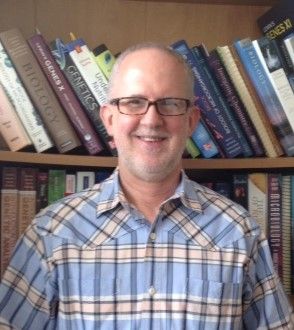 Douglas Henderson
Professor
Biology Program
Department of Biology
College of Arts and Sciences
Doug Henderson, Professor of Biology, received his BA degree from Fairmont State College in English and Drama, and his Ph.D from the University of Texas at Austin in Microbiology. 
At UT Permian Basin he currently teaches at the undergraduate level Genetics and Genetics Laboratory, Genetics Recitation, Microbiology and Microbiology Laboratory, General Biology I and General Biology I laboratory (occasionally), Principles of Nutrition, and at the graduate level Molecular Genetics and Bacteriology.  In the past he has also taught Virology and Immunology. 
He is the Graduate Program Head from Biology and serves on the Graduate Council.  Early in career at UTPB his research interests were heme transport in bacterial pathogens, and bacterial synthesis of therapeutic hemoglobin for which he received two NIH AREA Grants. His current research interests are biofilm formation in marine bacteria and quorum sensing, where he is in the process of identifying quorum sensing systems in biofilm producing bacteria isolated from ships.  Dr. Henderson accepts interested graduate and undergraduate students who are dependable and interested in research.