Recently, three new tracks were added to the program: cyber security, software development, and game and simulation
From the cars we drive, to the movies we watch, video games we play, and the way we communicate - computer technology touches all aspects of our daily lives. Technology is here to stay and that means there are endless opportunities with a computer science degree from UT Permian Basin.
"The computer science program at UT Permian Basin has modern facilities, small classroom sizes, and passionate faculty. Earning a degree in Computer Science from UTPB will help a prospective student obtain a deep understanding of computers, the inner workings of software, and the application of technology and how it relates to real-world problems," said UTPB computer science professor, Ilhyun Lee.
The computer science program at UTPB continues to grow and evolve just like the industry.  Recently, several new tracks and certificates were added to the program: cyber security, software development, game and simulation, data science, online cyber security certificate, IT management certificate, network and telecommunications certificate, software development certificate, website design and development certificate. The tracks and certificates allow students to focus on what matters most to them.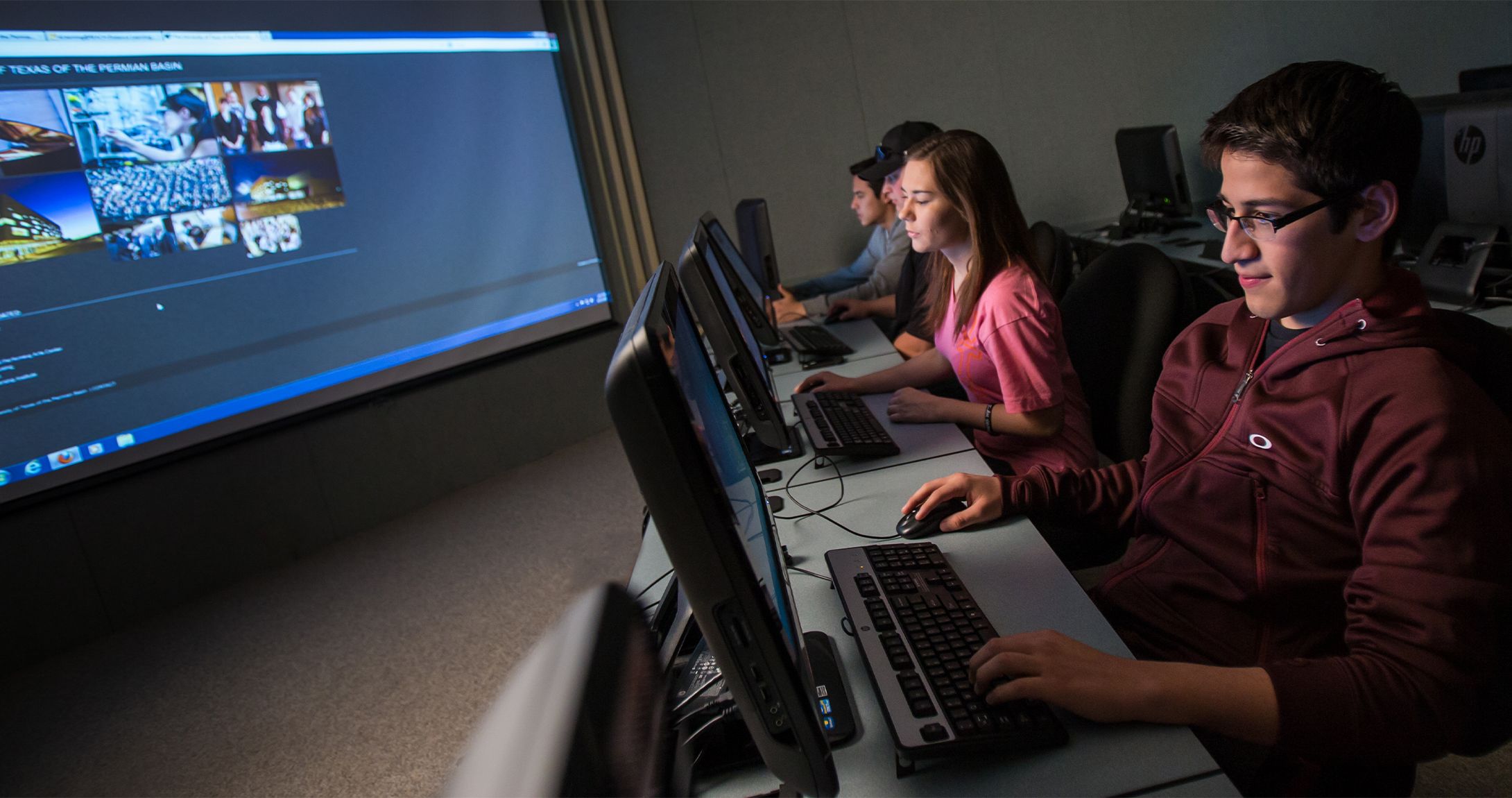 "We are very excited to be able to bring these new programs and great career opportunities to the region," explained College of Arts and Sciences Dean, Dr. Scott McKay. "With the addition of new cyber security faculty and a talented art department to help with the game & simulation program, we will be ready to launch in the fall."
Computer science is a recession-proof industry. The Bureau of Labor Statistics projects the computing and information technology industry will add more than half a million jobs over the next decade with the average annual wage of $88,000.
So what can you do with your degree? Anything from computer programming, database development, distributed systems, computer security, mobile applications, operating systems, web development, robotics, and much more!
"The programs are some of the fastest growing professional fields of our future, especially cybersecurity. Soon we will soon be hundreds of thousands of cyber professionals short worldwide and lose trillions of dollars to cyber-crime," said McKay.
Prospective students should visit the UT Permian Basin computer science web page to learn more and apply today!