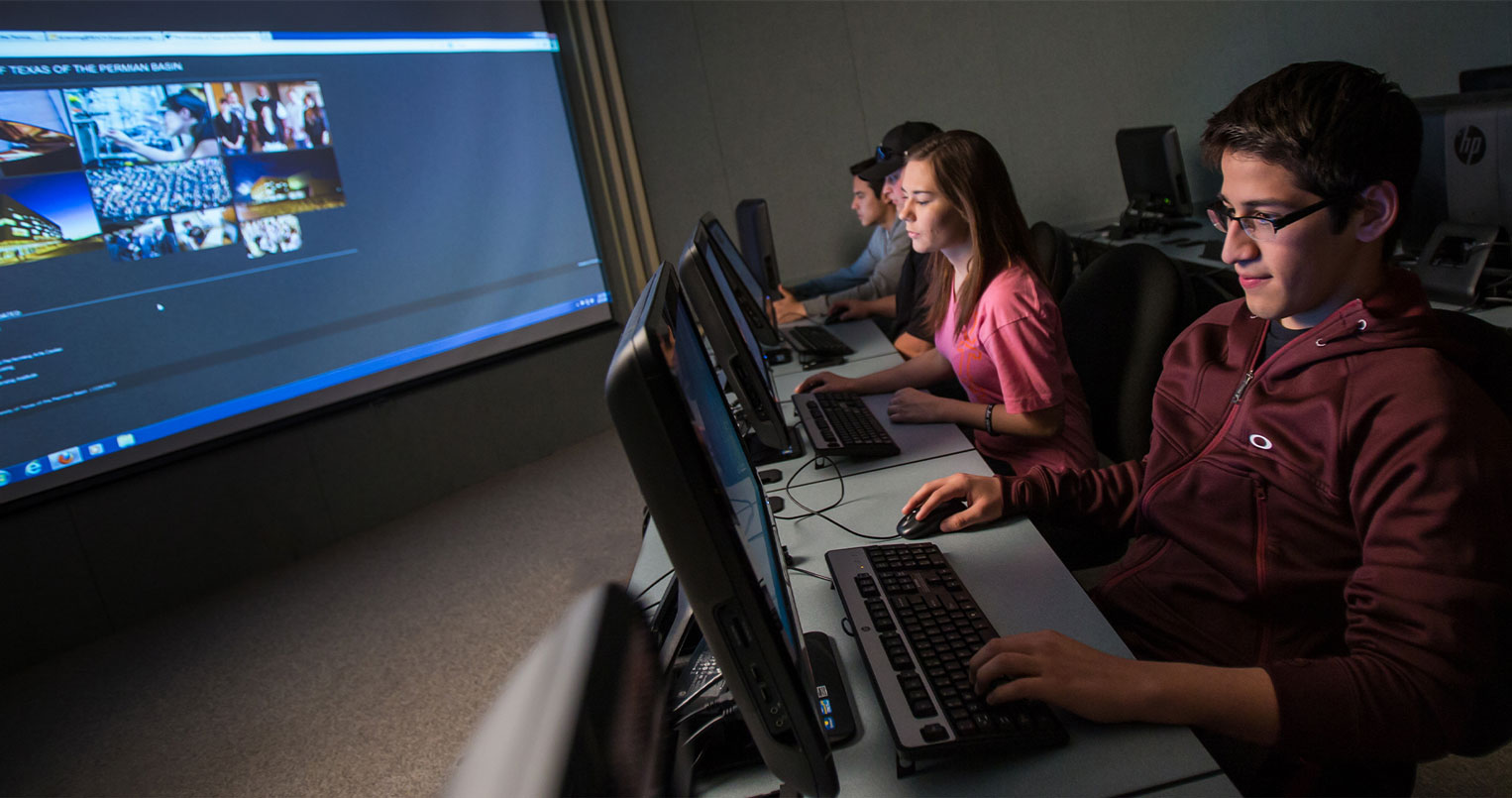 Computer Science Program
Creating tomorrow's technology.
Every part of our world is touched by technology—from the way we watch television, how we drive our cars, even how we communicate. The ability to take real-world problems and incorporate a technology-based solution is at the core of Computer Science and is highly sought after in the job market. Majoring in Computer Science is a smart investment.
At UT Permian Basin, you can earn a B.S. in Computer Science with or without teaching certification. In this program, you'll obtain a deep understanding of computers, the inner workings of software, and the application of computer technology to real-world problems. After earning your degree, you'll be able to pursue careers in industry, government, or continue with graduate studies.
The UTPB Mathematics and Computer Science Department also offers a Cyber Security Certificate.
Already set on another major but are still interested in Computer Science? UT Permian Basin also offers a Minor in Computer Science where students learn the concepts, tools and techniques involved in computer programming.
What can I do with a computer science degree?
Students who major in Computer Science learn the computer and its application in design and analysis of software and hardware. They build marketable skills in computer programming, database, distributed systems, computer security, mobile applications, operating systems, web development, and robotics.
Job opportunities in the Computer Science field are on the rise with competitive salaries in nearly every industry. Your training will equip you to become a computer systems analyst or programmer. You can be part of the "brain" of the operation at major companies developing software and websites or building computer networks. 
Undergraduate Programs
Graduate Programs