Forever Falcons: Marquez Byrd shares his story about success at UT Permian Basin
Marquez Byrd, (BS '19; MBA '21), is a current kinesiology major from Navasota, TX, and received the Sue and Buddy McDonald scholarship for his academic excellence and campus involvement. He said he is grateful for donors who have made his dreams a reality.  
"Receiving this scholarship meant that somebody was willing to give their hard-earned money to invest in my life," Byrd said. "With this gift I gained the confidence and motivation to work for my degrees and push for my goals."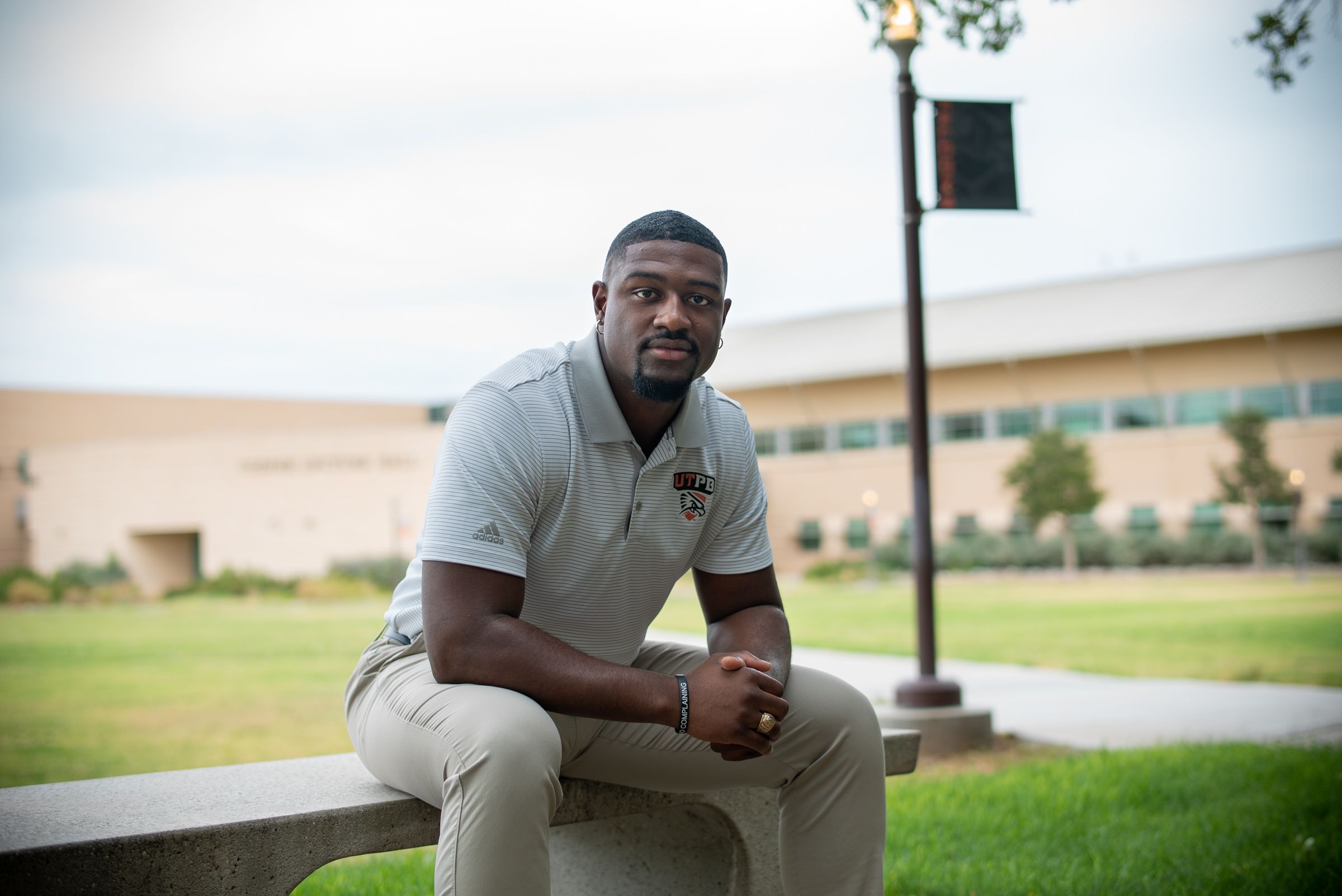 Byrd said when he learned that he received this scholarship, he was amazed.  
"Receiving this scholarship meant that somebody had the desire to support my future," Byrd said. "That meant a lot." 
Byrd plans to finish this football season at UTPB, and then pursue a career as an athletic director at the university level. He said he is grateful to UTPB for preparing him to enter the workforce. 
"The campus feels like one big family," Byrd said, "and the professors are here to help me learn and grow as a student." 
Byrd said he thinks donors are essential for the success of UTPB and its students' futures.  
"When you give, you are telling the next generation you believe in us and our dreams," Byrd said. When students receive these scholarships, it not only affects their lives, but it also affects everybody around them." 
#Forever Falcons
Supporting a student in their academic journey can be transformative.