We decided to take a look back on some of our greatest accomplishments of 2022!
From record enrollment to Falcon Free, a scholarship ball, and a new transfer calculator, The University of Texas Permian Basin had a great year! Here's a look back at our top 10 moments of 2022! We can't wait to see what 2023 will bring us.
1. Falcon Free 
At UTPB you can earn your degree for free! We believe that a college education is transformative and money shouldn't hold you back. That's why we created theFalcon Free program, a plan that covers the cost of tuition and mandatory fees for most students.
So what is Falcon Free? Thanks to a generous endowment from UT System, UT Permian Basin can now cover tuition and fees for any Texas resident, pursuing an undergraduate degree, whose family (or individual) has an Adjusted Gross Income (AGI) of $100,000 a year or less!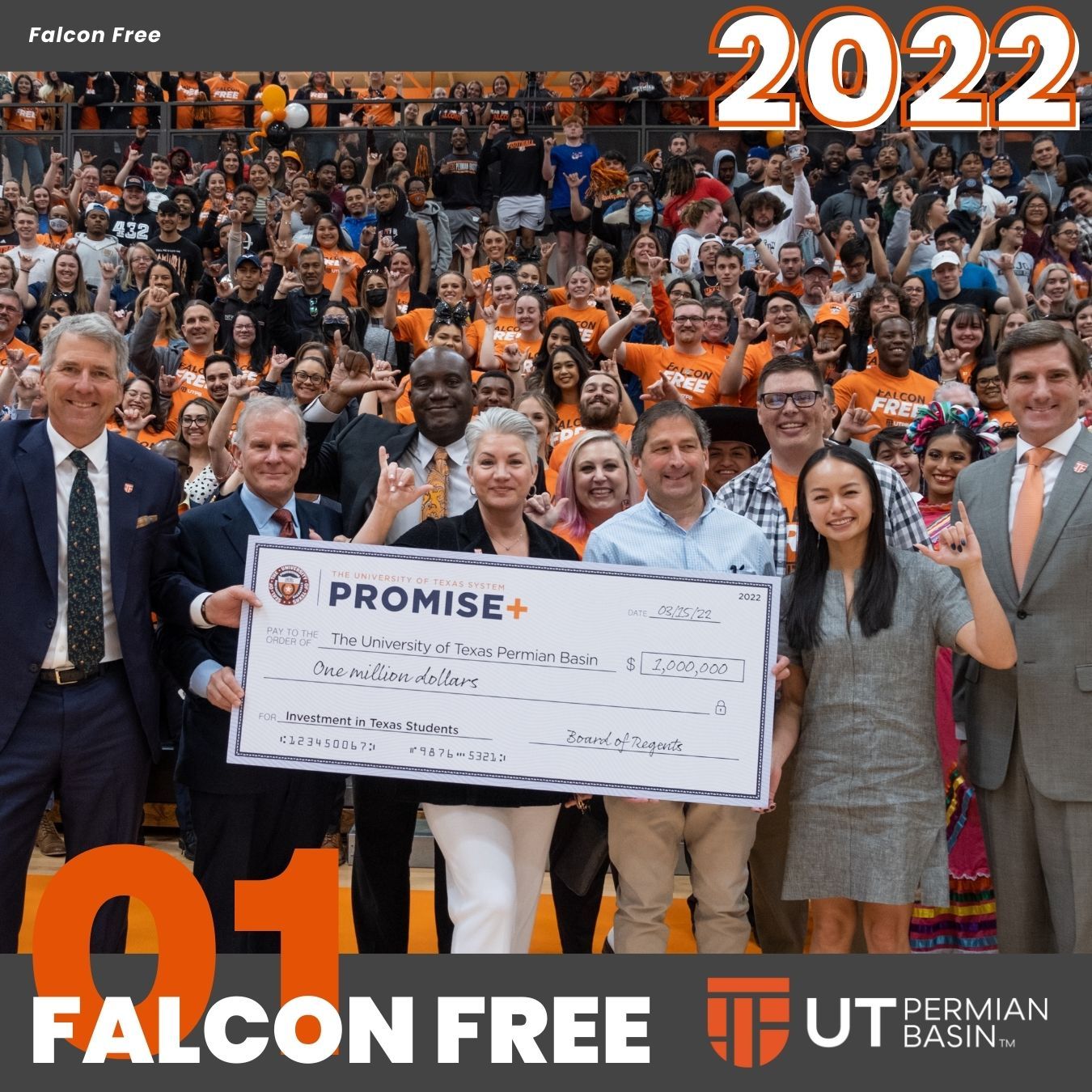 2. Record enrollment 
The University of Texas Permian Basin is thrilled to share enrollment numbers for fall 2022. This year we welcomed our largest freshman class ever of 615 students, which is up 10% from our previous high in fall 2020. Overall enrollment is also up 3.8% at 5,713.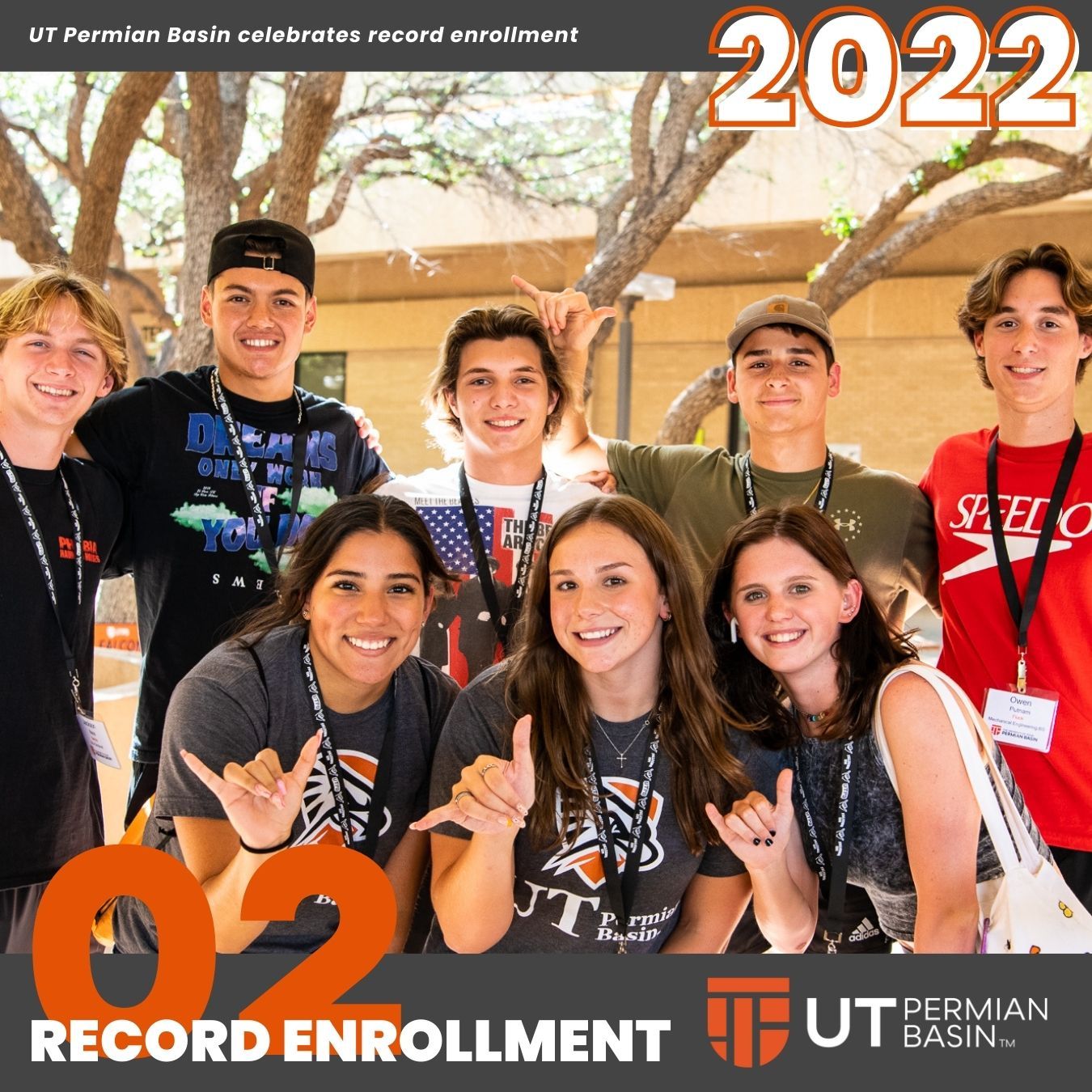 3. Scholarship Ball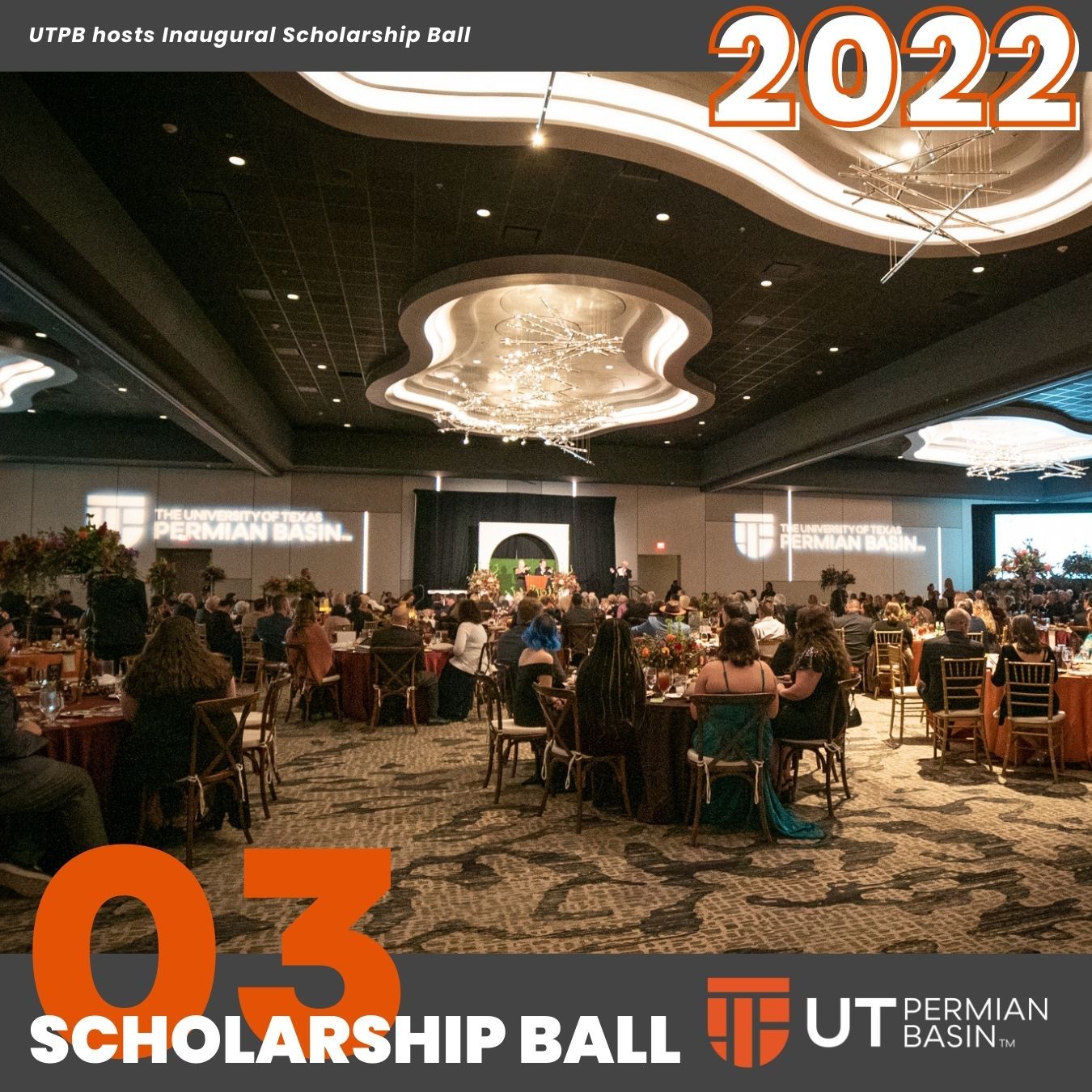 UT Permian Basin hosted our first-ever Scholarship Ball in October. The event raised money for our General Scholarship Fund. We're proud to share more than $587,000 was raised! These dollars will help support all students at UT Permian Basin. More than 90% of enrolled students at UTPB are eligible for scholarship funds, and many students depend on these dollars to complete their college degrees.
At the Ball, we also honored the recipient of our Distinguished Alumni Award (Wes Burnett), the Distinguished Young Alumni Award (Marissa Salgado), and the Lissa Wagner Excellence Award (Lissa Noël Wagner ).
4. 1st Hispanic/Latin X College Summit
UT Permian Basin hosted its first Hispanic/Latin X College Summit in July. The event was put on for high school students to show them the benefits of earning a college degree. Topics throughout the day included first-generation college students, overcoming struggles minority students might face, and the first steps to beginning the college process.
If you're interested in attending next year's event be sure to fill out the Hispanic and Latin X College Summit 2023 Interest Form. The exact date is to be determined, but it will be held in the summer. In order to attend, students must be a high school student or recently graduated senior.
5. PSP Funding 
UTPB receives millions in scholarship funding from Permian Strategic Partnership (PSP) for students interested in healthcare
The University of Texas Permian Basin is committed to solving one of the region's most pressing issues – a shortage of healthcare professionals. And now, thanks to a generous $10.6 million donation from the Permian Strategic Partnership (PSP), UTPB is able to cover tuition and fees for undergraduates majoring in Nursing, Pre-Med, Pre-Dental, and Pre-Pharmacy through a competitive, renewable four-year scholarship.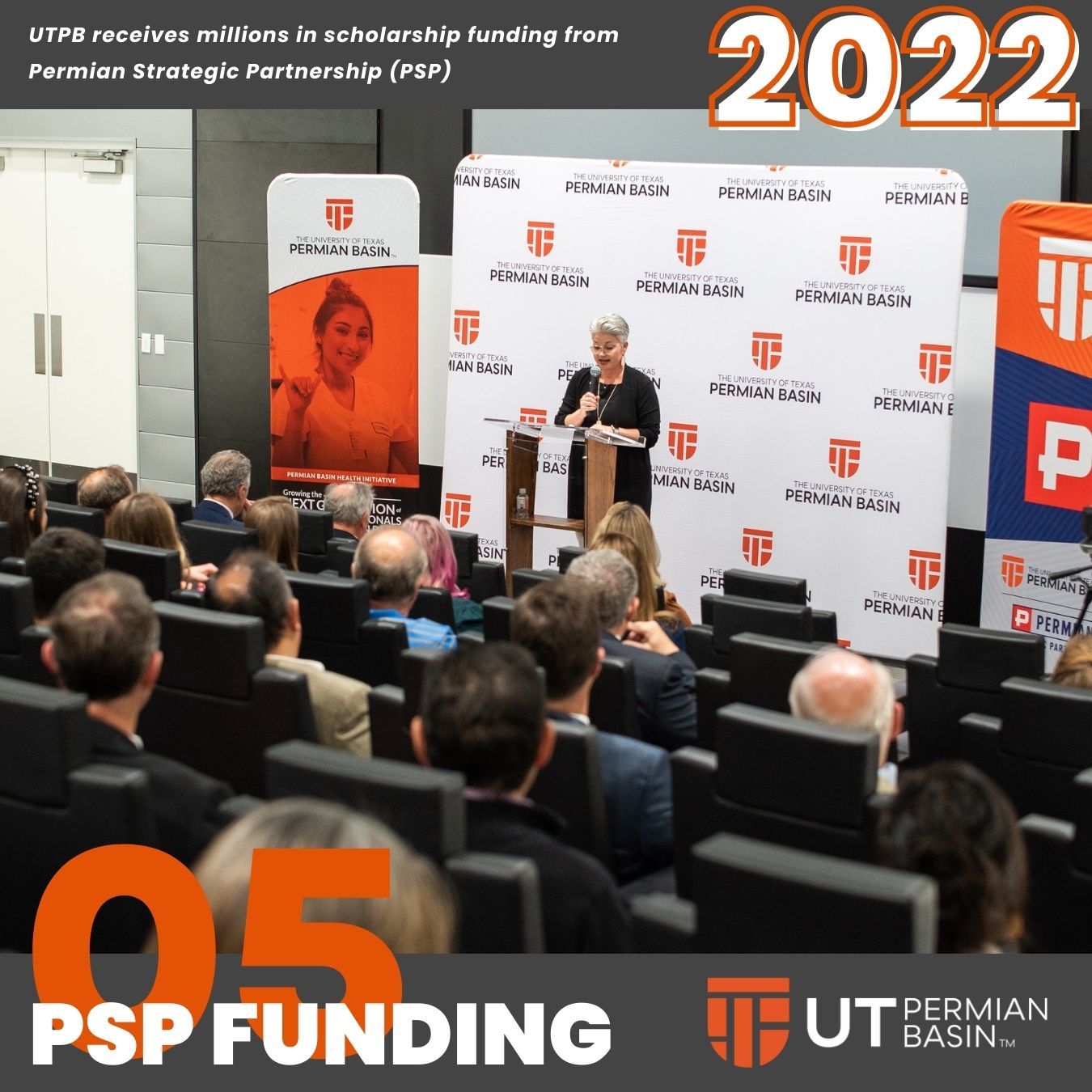 6. Bright Star Memorial
The University of Texas Permian Basin is honored to be home to The Bright Star Memorial outdoor plaza. This beautiful landmark will be a place for the Permian Basin community to gather, reflect, and honor the victims of the August 31, 2019 mass shooting.
7. Transfer Calculator
UTPB unveils new transfer credit calculator: a tool to help students complete a degree.
The University of Texas Permian Basin is making it easier than ever for students to understand which credits will transfer to UTPB.  With our new transfer credit calculator, students can see in real-time which of their classes transfer. They can use that information to choose the best degree options. The goal: save students time and money, and help them complete their college degree.
8. UTPB Cheer Team receives bid to NCA Nationals 
For the first time in University history, the UTPB Cheer team has received a bid to the 2023 NCA College Nationals in Daytona Beach, Florida! Bids to Nationals are based on the team's successful completion of specific requirements in the areas of participation, conduct, and camp achievements.
9. UTPB School of Nursing and Midland Health expand partnership, sim lab renamed
The Univesrity of Texas Permain Basin and Midland Health are excited to announce an expanded partnership to support the School of Nursing at UT Permian Basin. Thanks to a financial commitment from Midland Health, UTPB will be able to renovate and enhance the SIM Lab, which will be renamed to The Midland Health Simulation and Learning Resource Center at UTPB.
The expansion of this partnership between Midland Health and UT Permian Basin will benefit students, nurses, and patients in this region. Having the ability to train students and nursing staff with high-tech, real-life equipment in the simulation lab will lead to greater care at the bedside.
10. Larry Gatlin 
UT Permian Basin is thrilled to announce an exciting opportunity for our students and community. In spring 2023, Grammy award-winning singer and songwriter, Larry Gatlin will be teaching a course.
The course will include elements of songwriting, history, creative writing, and personal development.