Leach earned his MBA from the University of Texas Permian Basin
To "make it" in the Permian Basin, some might argue that it takes grit mixed with vision. If you need an example of what that looks like, get to know Concho Resources CEO and UT Permian Basin alumnus Tim Leach. He moved to Midland as a young college graduate, looking to start his career. 
"The Permian Basin is where all of the action was happening in the oilfield at that time," Leach said. "I also wanted to continue my education – that's why I chose Midland. It was really important for me to go some place where I could work and go to night school."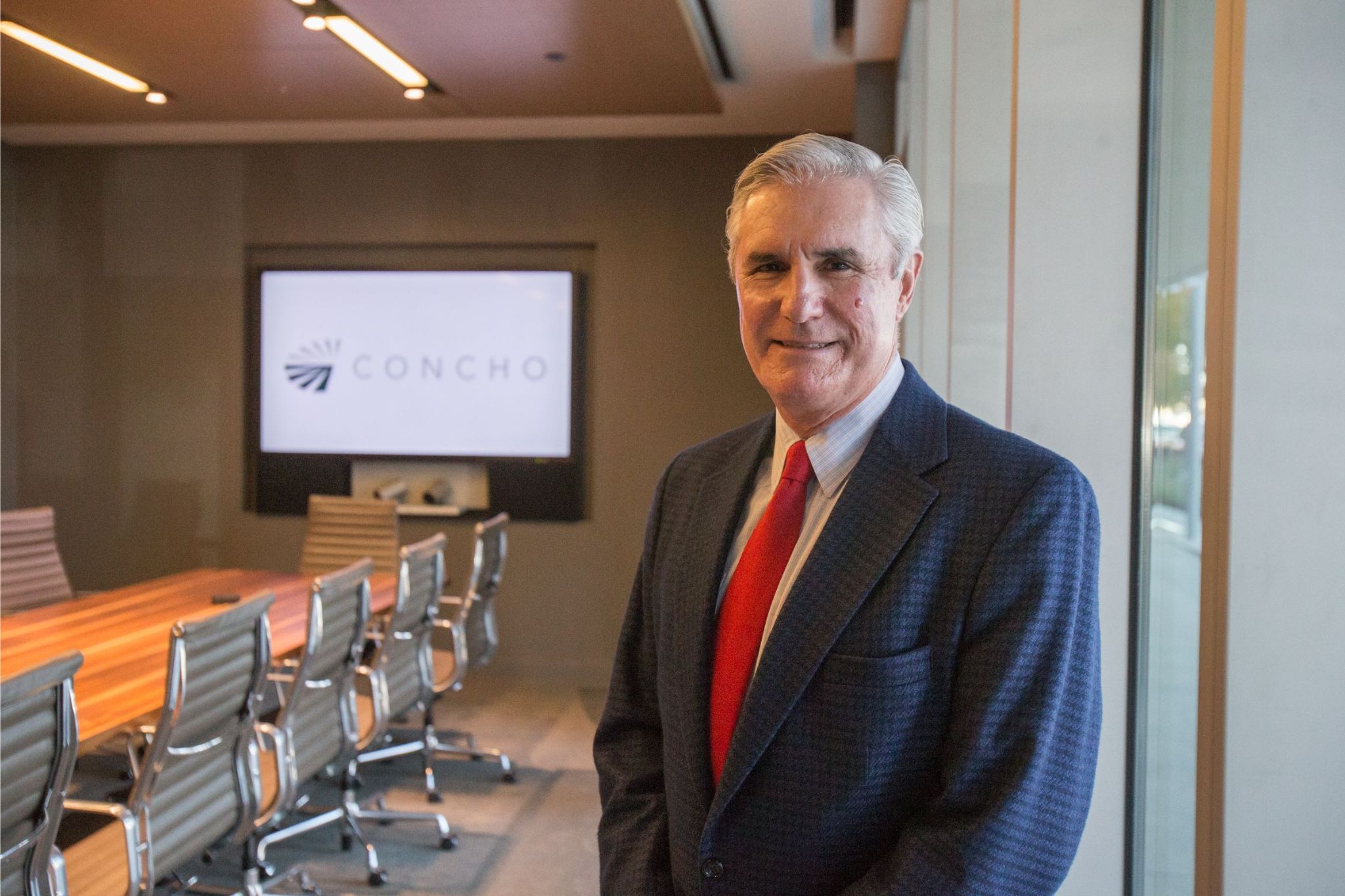 Leach earned his MBA from the University of Texas Permian Basin. It was a major milestone in his professional success and a concept he believes in today: a region's success is directly tied to its ability to offer a higher education.
"We need a homegrown workforce. Higher education is an important part of that – UT Permian Basin is an important part of that," Leach said. "There are going to be more jobs generated over the next 50 years and we need an educated workforce." 
Today, Leach leads one of the top performing companies in the energy industry. Concho Resources has become the biggest and one of the most active drillers in the Permian Basin, the premier US shale oil play. In the last year, the company has increased its drilling by nearly 50-percent – producing over 286,000 barrels of oil per day.
Leach has invested in creating a workspace unlike any others in Midland – they call it the Concho Employees' Center.
"Our goals were simple: to make the lives of our employees easier, enhance our company culture and encourage collaboration across our workforce," Leach said.
The Center includes meeting spaces, a cafeteria, medical facility, fitness center and childcare.
"By creating a campus that fits the needs of our employees, everyone wins," Leach said. "The payoff has both tangible and intangible benefits."
Leach sits on numerous boards, making decisions that will impact the region for years to come. His work has earned him many awards, including being named the 2018 Permian Basin International Oil Show honoree, the 2017 Distinguished Service Award from the Texas Oil & Gas Association, the 2011 "Top Hand Award" from the Permian Basin Petroleum Association and being inducted into the Petroleum Museum Hall of Fame in 2013.
Part of Leach's mission is to prepare communities in West Texas for future success.
"Recently, the CEOs of the most active companies got together and we talked about our business plans. It's an exciting time for our region," Leach said. "But we also talked about the problems we have and the things that keep us up at night."
He says those challenges have very little to do with the oilfield.
"We can drill, we can complete wells, we can get frac sand, we can build pipelines – those things are not a major worry for us," Leach said. "It's education, housing, doctors and roads. All things that we aren't used to having to build."
He says the key ingredient to solving those problems is higher education.
"At the very top of the education pyramid is UT Permian Basin. It's going to be the key to the success of all of these companies in the Permian Basin for the next 50 years," Leach said.