Six teams finished the fall semester with a team GPA of at least 3.0
In the 2018 Fall semester, 197 student-athletes (52%) earned a 3.0 or higher Grade Point Average (GPA). Of these student-athletes, 35 (9%) had a perfect 4.0 GPA last semester. 
"I am so proud of these Falcons. They work hard every day to be outstanding athletes and put forth that same commitment to excel in the classroom. We're proud of their hard work, persistence and dedication. They are great representatives of this University," UT Permian Basin President Sandra Woodley said.
Six teams finished the fall semester with a team GPA of at least 3.0. Women's Tennis led all teams with a 3.648, Women's Golf a 3.298, and Women's Swimming & Diving a 3.015. Men's Tennis had a GPA of 3.400, Men's Swimming and Diving a 3.148, and Men's Soccer a 3.064.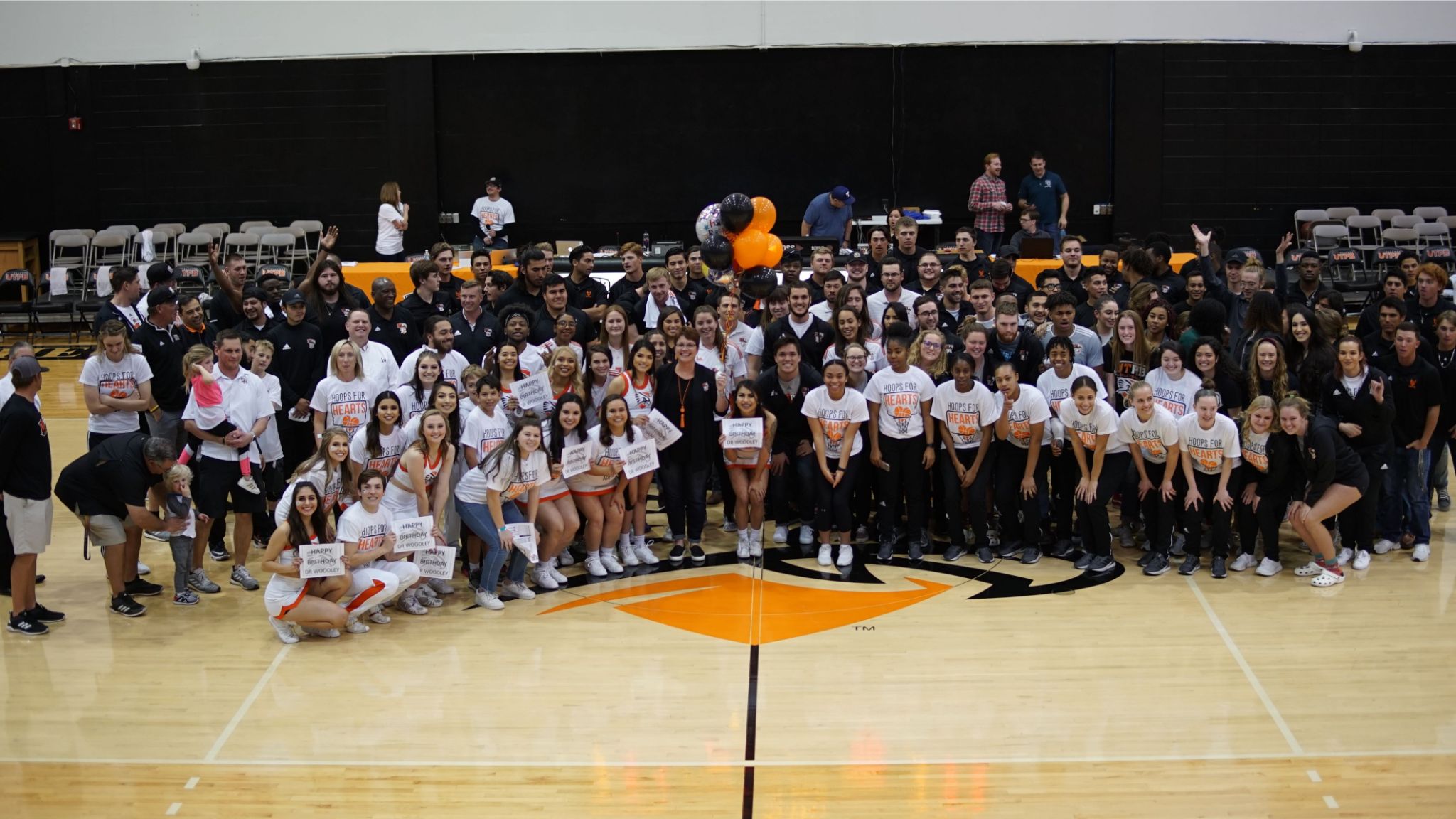 Female student-athletes at UT Permian Basin combined to achieve a collective GPA of 2.96, while male student-athletes earned a GPA of 2.79. All 377 student-athletes combined for an overall GPA of 2.84.
"Our Men's and Women's Tennis teams are proud to have the highest team GPA's at UTPB," said head tennis coach Guillaume Gauthier. "We set a challenging team GPA goal every semester and each student-athlete works extremely hard at reaching it."
Furthermore, the Falcons had 138 student-athletes recognized earlier this semester for being named to the 2018 Fall Lone Star Conference Commissioners Honor Roll for achieving a GPA of at least 3.3 for the fall semester.
"It's no small feat to compete in college athletics, let alone be a successful student. Our student-athletes are doing both," said Director of Athletics Scott Farmer. "I thank our coaches for the priority they place on academic success and earning a degree, and their devotion in preparing our student-athletes to be strong leaders in the community."
Falcon student-athletes continue to graduate at a higher rate than the overall student body, with 50 percent of student-athletes over a four-class average graduating within five years.