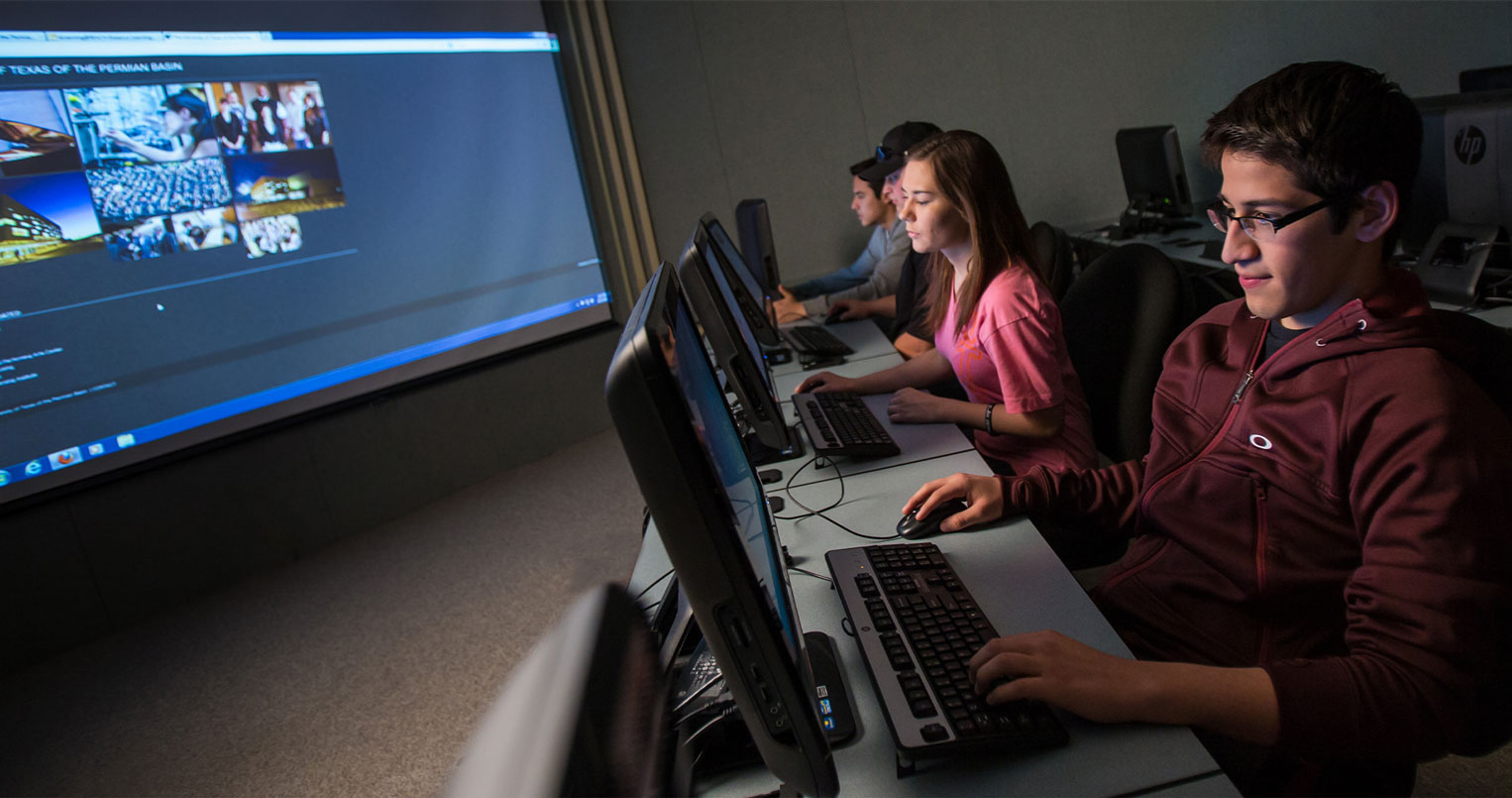 Information Systems Program
Translating technology to business.
The demand for skilled computer systems analysts is growing faster than demand for all other occupations combined. A degree in Information Systems program provides you the necessary skills to help businesses adapt and grow in an evolving technical landscape. If you are passionate about technology and technical solutions, this is the path for you. 
Students can earn a Bachelor of Science in Information Systems at UT Permian Basin. This path provides a blend of theory and hands-on, practical experience so students can enter the work force ready to succeed.  Students will take courses ranging from systems analysis and design, database management, application development, to programming concepts and more. 
Our program emphasizes the ways information systems fit into a modern business model. You'll develop the necessary attributes to help organizations coordinate their data and systems-related activities and achieve their technology goals. 
What can I do with this degree?
Information Systems is a dynamic career field focused on the employment of various information technologies in ways that help achieve the strategic goals and operational objectives of businesses or other organizations. After completing this program, you will be able to step into a number of roles, including but not limited to: programmer, software developer, database administrator, network administrator, computer systems analyst, web developer or IT manager.