Management Program
Lead the most important resource.
For a company, people are its most valuable asset. An effective manager leads important initiatives and departments within an organization. If you thrive when given the responsibility of overseeing people and projects, this path might be yours.
Quality Education
Gain a degree from our top tier AACSB accredited program
Small classroom sizes
Individual attention, increased participation, and better communication
Leadership
Learn to effectively lead and manage others to meet their full potential
Why should I study Management?
A Management degree is a great way to tell the business world you're ready to become a leader. Business management focuses on the system of running organizations and supervising others. This degree covers key topics like business principles, finance, marketing, and leadership – just to name a few.
Studying management is the perfect opportunity to start your own business, gain transferable skills that employers are looking for, and to advance your career.
What job opportunities are there?
Management is the steppingstone to open the doors to qualify for a variety of high-paying, in-demand careers. A Bachelor of Business Administration in Management can build your skillset and experience to become a leader and launch you into a wide range of career opportunities, including:
Business Analyst
Account Manager
Financial Analyst
Marketing Manager
Sales Manager
What kind of skills will I learn?
Business managers are multifaceted individuals with a wide array of skills, including:
Specialized knowledge of management roles, such as technical, interpersonal, and conceptual skills 
Strong problem-solving, critical thinking skills, and decision-making abilities  
Understanding of management and business theory, strategy, research and data 
Wide understanding of global economies and financial markets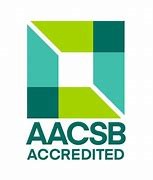 Our business programs have once again been extended accreditation by the Association to Advance Collegiate Schools of Business (AACSB). These programs include Management, Marketing, Accounting, Finance, and our graduate programs