Marketing Program
Become a brand storyteller.
Think of your favorite company—what comes to mind? "Just Do It." "I'm lovin' it." "Maybe she's born with it." A team of marketing professionals helped create those slogans to tell the story of the biggest brands in the world.
You're next.
Jobs
Land your dream job. Texas is top tier in jobs for marketing managers
Options
Move easily to related work: sales, market research, content strategy, and more
Focused
The attention you need—55% of UTPB classes have fewer than 20 students
Why should I study marketing?
Marketing creates value. It connects society. It helps companies satisfy and retain clients and customers. Every industry needs marketers.
According to the Occupational Outlook Handbook, the highest 10 percent of marketing managers earned more than $208,000 in May 2021.
Marketing is a field with a bright outlook, as job growth is increasing at a rate faster than the average of all occupations.
What are my job prospects?
Our marketing degree empowers you to choose a career in advertising, public relations, digital marketing, event management, social media marketing, and more.
Marketing Manager
Media Planner
Production Manager
What industry-specific skills will I learn?
Start prepping for your interviews now. UT Permian Basin prepares you for a successful marketing career in multiple industries across the not-for-profit and public sectors.
Develop skills in retailing, advertising, promotion, brand strategy and activation, sales reporting, research, online marketing, and how to calculate ROI, just to name a few. Be a stand-out in the ever-changing world of marketing by learning how businesses operate, including their supply chain management and financial strategies.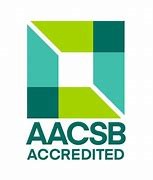 Our business programs have once again been extended accreditation by the Association to Advance Collegiate Schools of Business (AACSB). These programs include Management, Marketing, Accounting, Finance, and our graduate programs