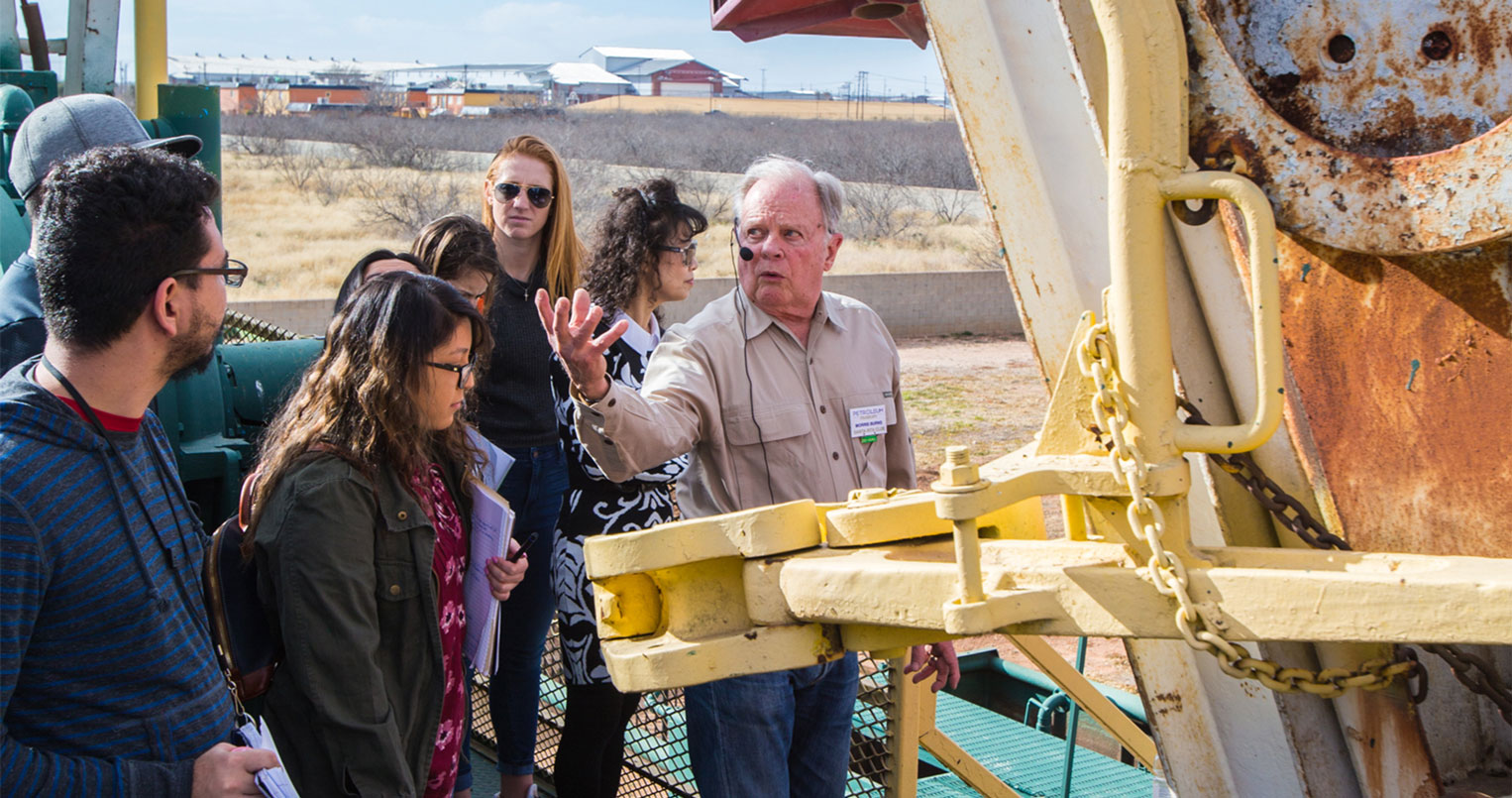 Petroleum Engineering Programs
Creating leaders and fueling the world.
The future of oil and gas is here. The University of Texas Permian Basin sits atop the world's largest oil reserve—one that will shape the future of oil and gas for decades. No other university can place its petroleum engineering students at the leading edge of global energy production.
A degree in Petroleum Engineering from UTPB is a rewarding academic mix of technology, geology, logistics, and business fundamentals. We will teach you how to develop, explore, conserve, and transport oil and gas resources.  
What do Petroleum Engineers do?
Petroleum Engineers supervise drilling, oversee oil well development, design and implement equipment, estimate reserves, and manage oil and gas properties. 
You'll graduate from UTPB ready to immediately step into a rewarding, lucrative career in any number of sectors. And thanks to your time at the UTPB College of Engineering, you'll become a leader in the industry.