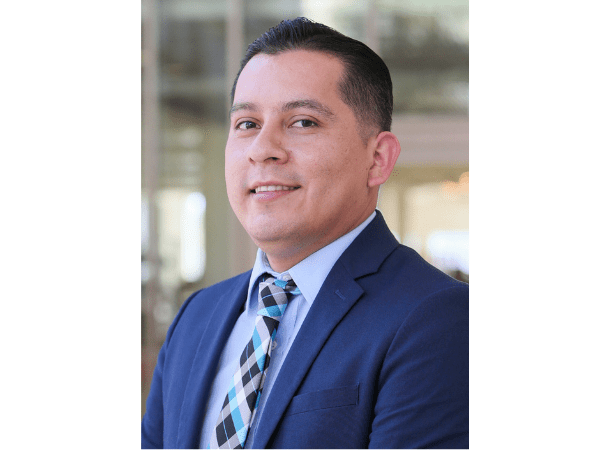 Have you Met: Dr. Zachary Suarez
Oct 12, 2020
Dr. Zachary Suarez just joined the Falcon Family as the new Associate Vice President of Academic Affairs.
Read more about Dr. Suarez below:
Q1. Tell us about your educational background.
I hold a Doctorate in Public Administration from West Chester University in Pennsylvania. I have a Master of Public Administration from the University of Texas Rio Grande Valley. I also have a Bachelor of Business Administration from the University of Texas Pan American.
Prior to UTPB, I served at Coastal Bend College, where I led the Division of Enrollment Services and implemented the college's first strategic enrollment plan to increase the educational opportunities for students in rural south Texas. Over the past 8 years, I have served in various leadership roles, including Dean of Academics, Title IX Compliance Official, TRIO Programs Certifying Official, and Coordinator of Dual Credit programs.
Q2. What will you be doing at UT Permian basin?
As the Associate Vice President of Academic Affairs, I will lead collaborative efforts to advance the University's academic areas and strategic plan. I will partner with the provost, faculty, students and the Falcon community to manage academic policies, program development, assessment of student learning, and academic initiatives. I will also work in collaboration with all UTPB community stakeholders to further our mission in providing excellence in student-centered teaching, learning, research, and public service.
Q3. What do you love most about your role here?
The favorite part of my role is assisting faculty and staff in planning, implementing, and improving institutional initiatives. The overriding purpose of this process is to understand how our University is contributing to student growth and development. Therefore, I love that my role allows me to support the student-centered culture at UTPB by collaborating with faculty, staff, and students!
Q4. How can students, faculty and staff take advantage of your expertise?
My goal at UTPB is to use my personal and professional experiences to serve the entire Falcon family. I encourage our dedicated faculty and staff to stop by my office if I can ever be of any assistance in fulfilling our mission to students. As a first generation college student, I also encourage students to visit with me if I can ever be of support to you in your academic goals.
Q5: Fun fact?!
I enjoy a good game of chess, reading up on strategic planning, and driving my Ford Mustang down an empty stretch of Texas road.