Hello Falcons,
My name is James Greer, and I was born and raised in Forest Hill, Texas. After high school graduation in 2009, I found myself still trying to find a suitable and affordable university to attend for the upcoming fall semester. My initial choice in central Texas soon became unfeasible and I was left wondering where I would now attend college.
With some good fortune and connections, someone from my local church knew a then representative at UT Permian Basin by the name of Leo Martinez. Mr. Martinez was the Assistant Director in Admissions. He was willing to meet my family and I on a Saturday morning to give us a tour of the campus. I quickly fell in love not only with the campus but with the student to professor ratio. Not to mention I was able to continue playing my saxophone in Dr. Keast's Music Program.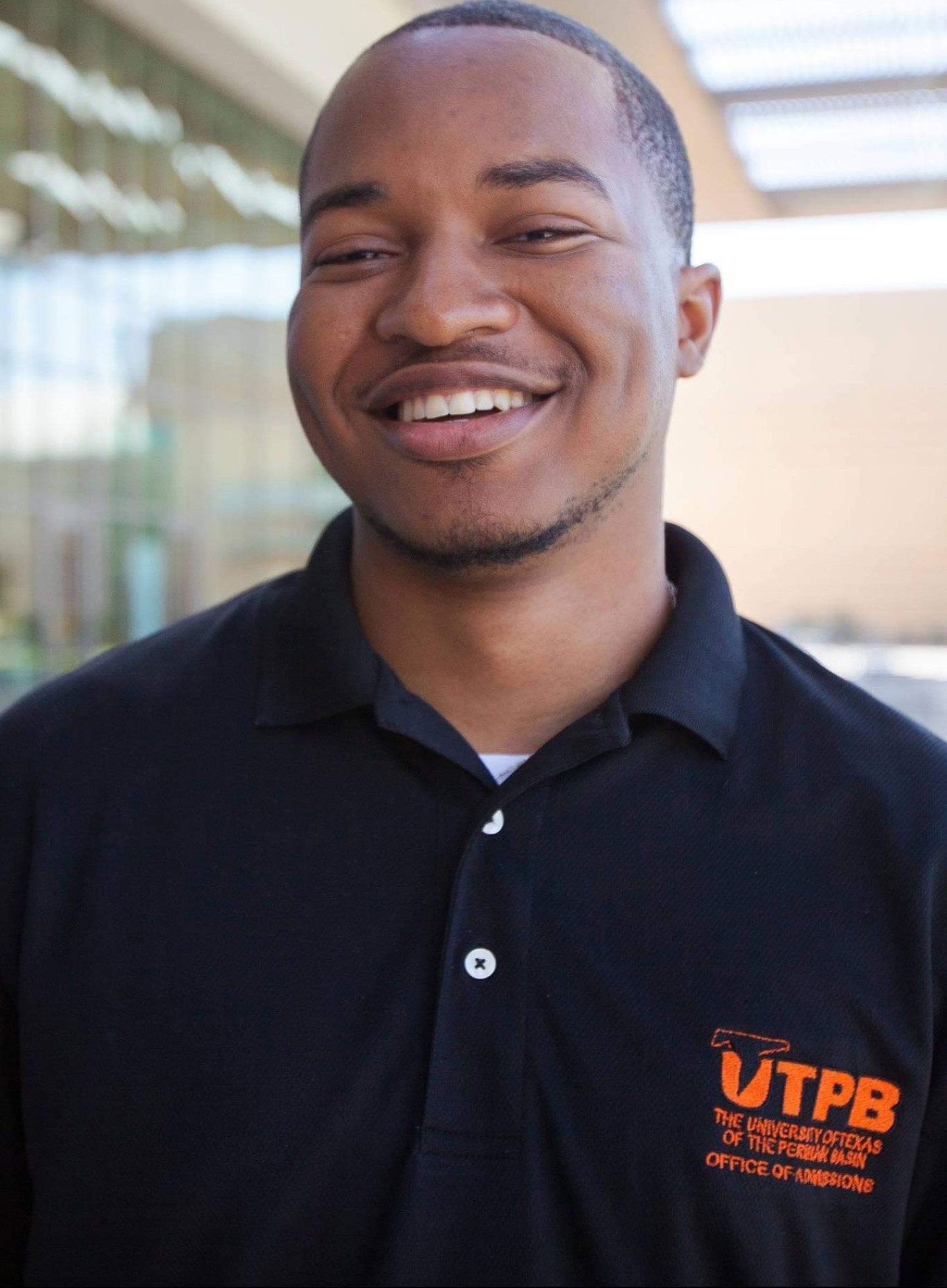 During my time at UT Permian Basin, I participated in the Falcon Flock music program as an alto saxophonist under the direction of Dr. Dan Keast. I thoroughly enjoyed being able to participate in home basketball games, campus ceremonies and graduations alongside my fellow UTPB musicians. I also participated as a member of the B.L.C. (Black Leadership Council). As a member of this organization, we strived to educate our fellow students and community on the importance of having minority voices and key dialogue covering various key topics on campus. We were able to achieve educating those around us through the platforms of talk/talent show events and conferences.
I graduated with my bachelor's degree in accountancy in 2014, while working as a student worker in the Admission Office. In 2017 I graduated with my master's degree in business management with an emphasis in accounting all while working full-time in Financial Aid as the Community Outreach Officer and Scholarship Coordinator. My experiences with countless great School of Business professors, co-workers in Admissions, and co-workers in Financial Aid, helped propel me to Austin, Texas.
At Austin Bergstrom International Airport in 2019, I was hired as an Accountant II in the C.I.P. (Capital Improvement Program) Finance division. In this role, I processed financial transactions dealing with AUS inventory and projects centered around vehicle, IT, and construction for growth of the airport. Progressing through my growth, I was promoted to Accountant III in 2020 being responsible for FAA grant entitlements, draws and reconciliations. In early 2022, I was promoted to Financial Analyst IV and Supervisor for the CIP Finance division at AUS.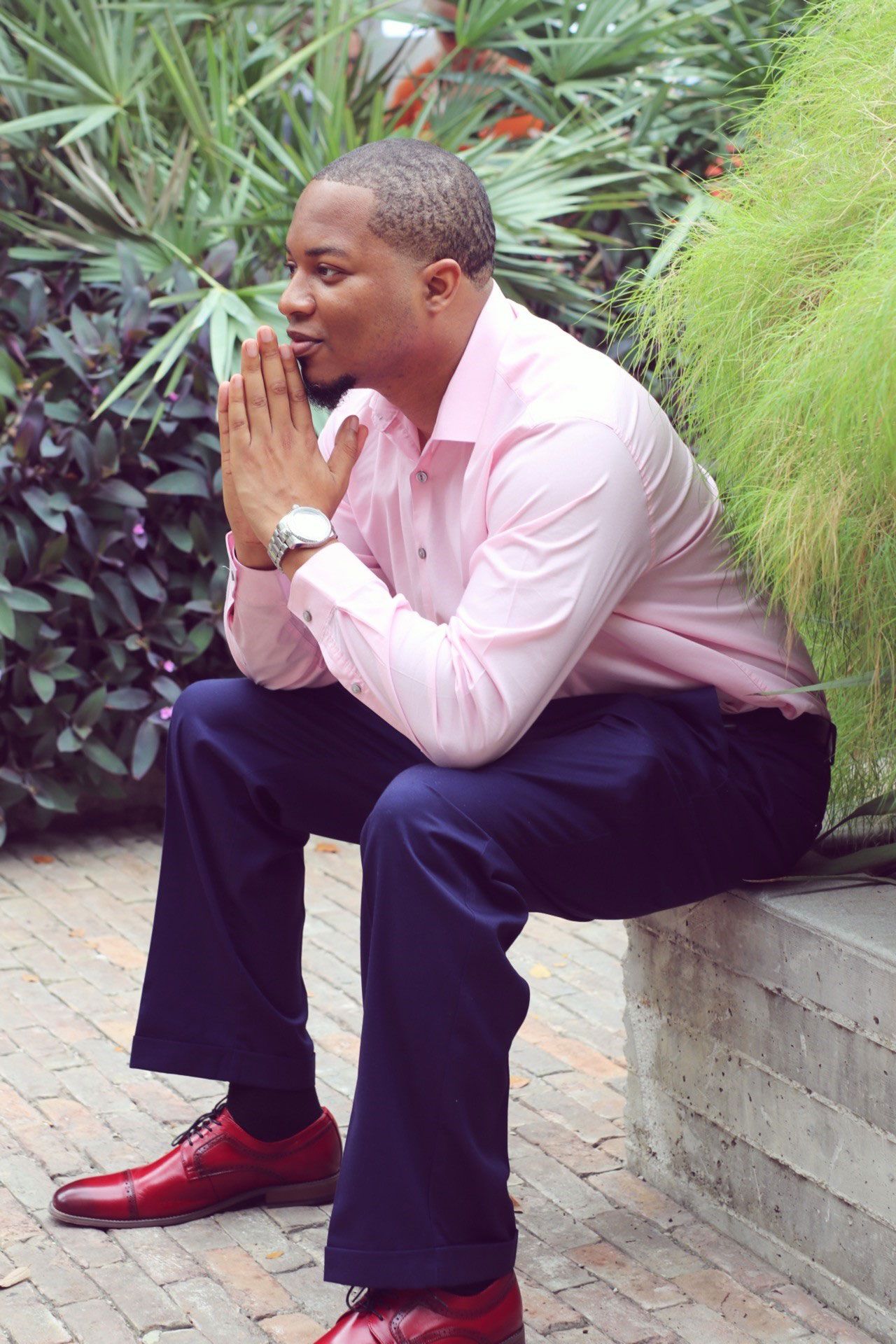 I would encourage students to choose UTPB for many reasons. UTPB is growing vastly every year,
 and students truly gain more experiences and connections than larger universities. As a former College of Business student, I can honestly say that I was taught by the most intelligent professors the UT System has to offer. Another reason I chose UTPB is its affordability. You can graduate without being in tons of debt. As both as former student and employee, there are countless financial aid opportunities for students to take advantage of. Alongside federal aid, donor and institutional scholarships are plentiful. There are also other tuition reduction programs to use such as the Texas Hazelwood Act. Everyone is very friendly and helpful at UTPB. There are people I have met during my tenure that I consider to be family and great mentors. You are in great hands at UTPB. 

Me landing at UT Permian Basin was pure destiny by design because a setback is always a setup for a comeback. To my former professors and co-workers, thank you for always believing in me! To any new and current UTPB students, pursue, pursue, pursue! Take advantage of all the resources you have at your fingertips. Always ask questions. And lastly, be great like you are meant to be!